Andrew McGowan, Biochemistry & Molecular Biology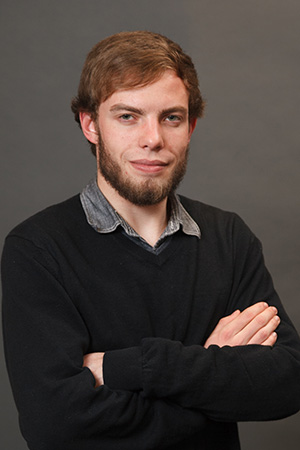 Andrew McGowan '16

Andrew McGowan is a Biochemistry & Molecular Biology major with interests in bio-based chemicals synthesis, environmental toxicology, science communication, and the philosophy of science. Andrew's previous work as a lab technician at the Alliance for Aquatic Resource Monitoring helped him appreciate the importance of citizen-based science and the social, economic, and moral dimensions of shale gas extraction. A resident of the Center for Sustainable Living, he continuously strives to evaluate his own consumer and energy use decisions.
As a junior, Andrew conducted research on how a reactive natural product from daises (parthenolide, an electrophilic sesquiterpene lactone) activates a cellular defense response (Heat Shock Response) in leukemia cells. Currently, he is conducting research on the effects of CO2 concentrations on the production of plant defense chemicals (polyphenolics) in Eelgrasses. This matters because eelgrass's ability to store carbon and defend itself against disease may change because of coastal acidification and changing nutrient levels.

Andrew loves thoughtful conversations about difficult issues and is excited to learn from the other Baird Fellows about the various aspects of and solutions to some of these problems.