Elizabeth Plascencia, Earth Sciences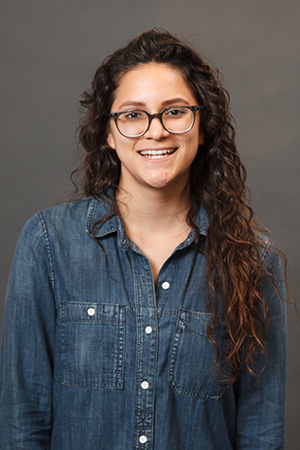 Elizabeth Plascencia '16
Elizabeth Plascencia [Liz] is a Posse Los Angeles and NSF-STEP scholar majoring in the Earth Sciences with a concentration in Environmental Geology. Growing up admiring California's coastal cliffs and sandy shores, Liz felt inspired to study the earth's systems. Throughout her Dickinson career, she has participated in global research initiatives in Iceland, Canada, Cuba, and Peru. Inspired by these international perspectives and experiences, Liz attended The University of Otago on a semester exchange program, where she studied the geologic history of the South Island of New Zealand.
Last December, Liz attended the 20th Conference of the Parties (COP20) under the United Nations Framework Convention on Climate Change (UNFCCC) in Lima, Peru, as a result of the 2014-2015 Global Climate Change Mosaic. Her research focused on Article 6 under the UNFCCC, which highlights climate change education, outreach, and public participation throughout the history of the negotiations. Ultimately, Liz aspires to work in an engaging environment that fosters climate change education and outreach in underrepresented communities (i.e. communities of color, low-income communities, etc.) by creating local community gardens, Farmer's Markets, and climate education workshops.

This year, Liz will attend the 21st Conference of the Parties (COP21) held in Paris, France. Liz is ecstatic to follow-up with climate experts and delegates that she connected with in Peru. She looks forward to the opportunity to engage with other like-minded sustainability scholars within the Baird Honors Colloquium.