September 2015
All events are free, unless otherwise noted.
Through Sept. 26
Ancient Greek Vessels
The Trout Gallery
Gallery hours: Monday through Saturday, 10 a.m.-4 p.m.
In ancient Greece, ceramic vessels were used to store food and drink, reward Olympic champions, mark graves in cemeteries and decorate dining rooms. A curatorial project by archaeology major Sarah Eisen '15, this exhibition considers the nature and function of the vase in Greece and Cyprus. These works are on loan from Bryn Mawr and Wilson colleges.
Sept. 4 - Oct. 17
Reception: September 4, 5-7 p.m.
Schofield: Impressionist Landscapes
The Trout Gallery
Gallery hours: Monday through Saturday, 10 a.m.-4 p.m.
This exhibition surveys the career of Walter Elmer Schofield (1867–1944), a leading member of the Pennsylvania impressionists. Schofield combined the attention to light and color found in paintings by French impressionists with the greater weight and compositional structure of works by the American realists. He specialized in winter views of the Delaware River and summer scenes of Cornwall, England.
Friday, Sept. 4, 7 p.m.
Dickinson College Faculty Wind Quintet
Rubendall Recital Hall, Weiss Center for the Arts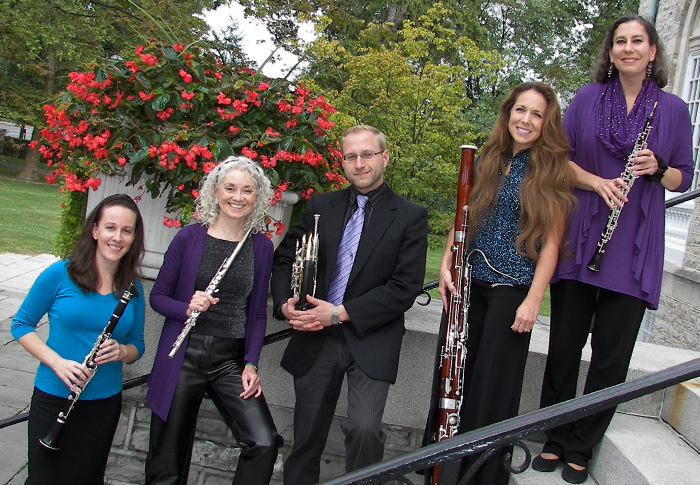 Celebrate the first Friday of the semester with contributing faculty Mary Hannigan (flute), Jill Hoffmann (oboe), Kimberly Buchar (bassoon), Tyler Ogilvie (horn) and Elisabeth Stimpert (clarinet) as they present repertory standards and new music for woodwind quintet.
Sept. 8-26
Reception/Artist's Talk:
Tuesday, Sept. 15, 5:30-7 p.m.
Amy Boone-McCreesh: Tint and Repeat
Goodyear Gallery, Goodyear Building
(Cedar Street entrance)
Gallery hours: Tuesday through Friday, 3-5 p.m; Saturday, 2-5 p.m.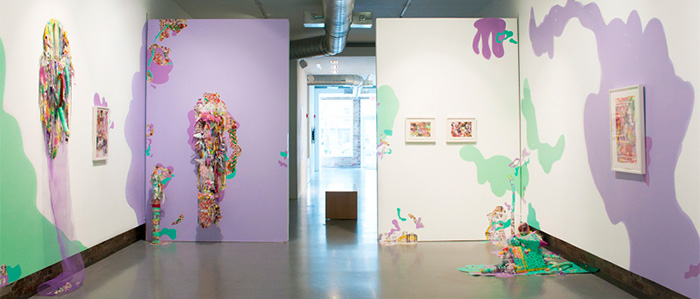 Recent installation by Amy Boone-McCreesh.
Baltimore artist Amy Boone-McCreesh exhibits site-specific constructions that combine 2- and 3-D mixed media with vibrant collections of paper, textiles, found objects, unconventional materials and digital processes. The work is celebratory and exuberant, expressing the human impulse to push spatial and imagistic boundaries.
Learn more
Sunday, Sept. 20, 4 p.m.
Faculty Recital: Eye Ear I Hear
Rubendall Recital Hall, Weiss Center for the Arts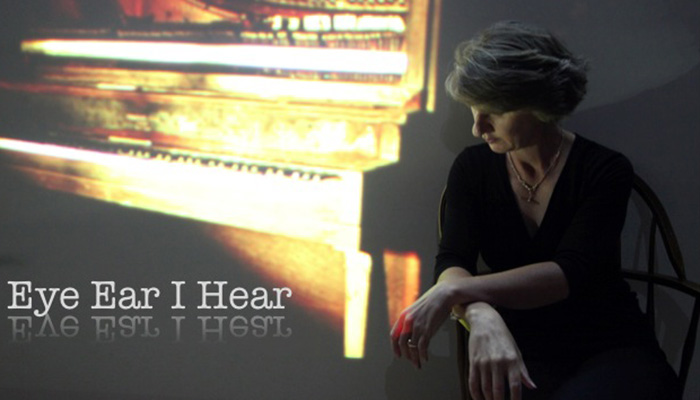 Professor of Music Jennifer Blyth's performing schedule as a concerto soloist and recitalist has taken her to four continents and 20 U.S. states. In this multimedia piano recital, she examines the relationship between text and music and between the eye and the ear. This concert features texts by Leonard Cohen, Oscar Wilde, Martin Luther, Aunt Molly Jackson and Jerry Springer set in works by Bach, Frederic Rzewski, JacobTV, Ives and more.
Blyth has collaborated with nationally and internationally renowned artists, and has premiered more than 25 musical compositions. Her performances have been broadcast on national and foreign outlets, including National Public Radio, Canadian Broadcasting Commission, Australian Broadcasting Commission National Radio, Icelandic National Radio and the Australian Broadcasting Commission Television Network. She is a graduate of Eastman, where she earned the conservatory's prestigious Performer's Certificate.
Friday, Sept. 25, 7 p.m.
An Evening of Jazz
Social Hall, Holland Union Building (HUB)
The Faculty Jazz Ensemble presents tunes from the Great American Songbook and jazz favorites in a relaxed and jazzy atmosphere. Featuring Tim James (piano), Jeff Wahlbach (trumpet), Jim Miller (bass), Tom Strohman (woodwinds), Greg Strohman (trombone) and David Zygmunt (drums).