French Language Table - Spring 2019
SPRING 2019
January 24, 2019 - February 21, 2019
Thursdays 12:00pm - 1:30pm
HUB Side Room 202
February 28, 2019
Thursday 12:00pm - 1:30pm
HUB Side Room 204, note room change
March 7, 2019 - March 21, 2019
Thursdays 12:00pm - 1:30pm
HUB Side Room 202
No French Table Thursday, March 28, 2019
April 4, 2019 - May 2, 2019
Thursdays 12:00pm - 1:30pm
HUB Side Room 202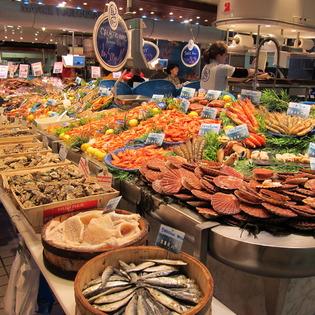 Victor Hugo Food Market Toulouse, France
Are you looking for more ways to practice your French outside of the classroom? What better way to do that than to combine food and french!
The French Table is a great way to practice french with faculty and students of all levels!
Come speak french and enjoy a meal with other francophiles!