English Faculty News - Scholarship in Action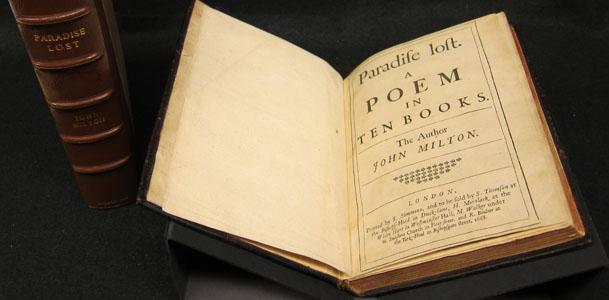 In December 2019, Assistant Professor of English Sheela Jane Menon was appointed to Governor Tom Wolf's Advisory Commission on Asian Pacific American Affairs. Working with 30 other commissioners, Prof. Menon will help advocate for AAPI communities in Pennsylvania. During this two-year appointment, she will also serve as Chair of the Commission's Education committee. Professor Menon is the second Dickinson faculty member to be appointed to this commission. Professor Helene Lee (Sociology) served as a commissioner for the last four years and encouraged Professir Menon to apply for this position.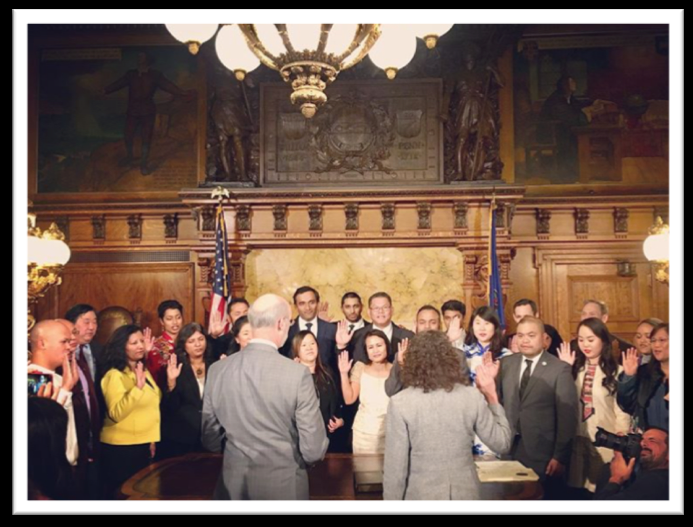 Assistant Professor of English, Sheela Jane Menon (back left).

Professor of English Wendy Moffat established a Dickinson scholarship in memory of her father, acclaimed actor Donald Moffat. The Donald Moffat Scholarship Fund will benefit students with financial need who demonstrate an interest in the literary or dramatic arts, whether through coursework or oncampus activities, such as Mermaid Players. An award will be made when gifts to the fund reach $50K.

Associate Professor of English Claire Seiler was named the 2019 recipient of Dickinson's Constance & Rose Ganoe Memorial Award for Inspirational Teaching. Voted on annually by graduating seniors and announced by the graduating class president during Commencement, the Ganoe award is the only student-bestowed faculty accolade at Dickinson. The award was established in 1969 with a bequest from the late William A. Ganoe, class of 1902.

On September 28, 2019, Professor Sider Jost presented a paper "Olaudah Equiano and Adam Smith, or What's Interesting about the Narrative?," at George Mason University. The talk was drawn from two chapters of his current book project on the concept of interest in the eighteenth century.

Assistant Professor Chelsea Skalak published "Mapping the Global Middle Ages: Diversifying the Classroom with GIS," The Once and Future Classroom vol. 15, no. 1, 2019, http://once-and-future-classroom.org/mapping-the-global-middle-ages-diversifying-the-classroom-with-gis/