Pedestrian Safety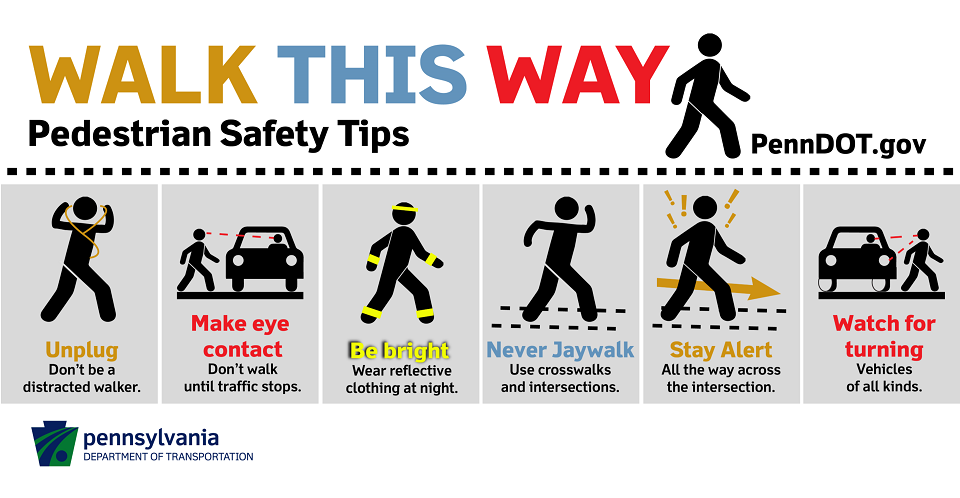 Dickinson College is located within Carlisle, Pennsylvania with a combination of local and state roads both bordering and intersecting campus. Further adding to the infrastructure are an interstate and a turnpike that border the outskirts of the town as well as a railroad directly intersecting several intersections, even cutting through campus. It is even critical for pedestrians and bicyclists to exercise caution when interacting with these different vehicles.
Walking/Running
Use the sidewalk, if present, when walking or running

Make eye contact with motorists before crossing the street and ensure their vehicle comes to a complete stop before crossing the street

Wear light-colored, reflective clothing so you can be seen

Be aware of your surroundings

Cross the street only at designated crosswalks and by activating, and waiting for, the electronic walk-sign crossing signal

Where crossing-guards are present, wait for their signal to cross before doing so

Avoid cellphone use while walking
For more information about pedestrian safety, click on the following links:
Bicyclists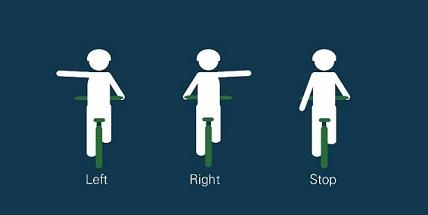 Wear your helmet

Stop at all stop signs

Ride

with

the flow of traffic

Use hand-signals when changing direction

Use bike lights when riding after dark
Register your bike with DPS for security purposes
For more information about bicycle safety, click here: https://www.nhtsa.gov/road-safety/bicyclists
Railroad Safety
Cross tracks ONLY at designated pedestrian or roadway crossings
Do not cross the tracks until the lights have stopped flashing and it's safe to do so
Do not attempt to hop aboard railroad equipment at any time
Be aware trains do not follow set schedules
Narrow wheels can get caught between the rails. If on a bike, dismount and walk-don't ride- across the tracks. Always cross at a 90-degree angle.
Turn off music and remove earphones at all rail crossings
If you see a train coming, WAIT!
For more information on railroad safety, click here: https://oli.org/