Climate Action Through Behavior Change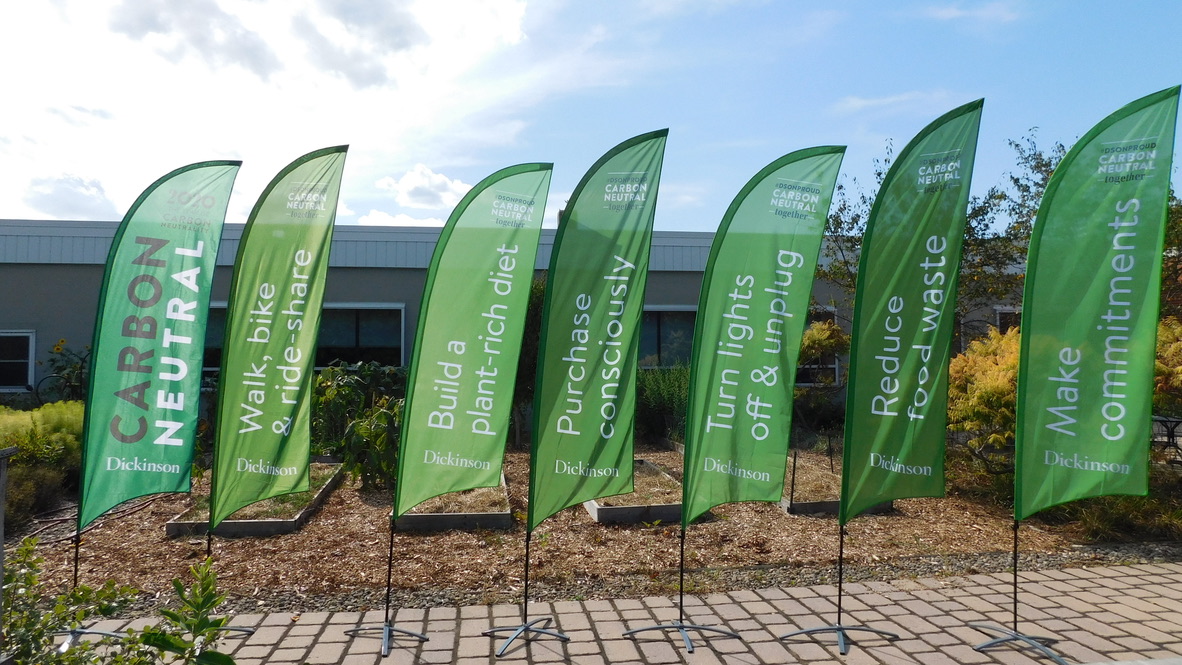 Dickinson, acting as a #dsonproud leader in battling climate change, and will be carbon neutral in 2020. Here is what you need to know:
Dickinson is meeting and exceeding its civic obligation to engage its students, faculty, staff, and alumni in taking responsible, scientifically supported actions to help slow and ultimately prevent dangerous climate change.
Dickinson is recognized as a national leader for sustainability and climate change action; we are one of the first colleges/institutions in the nation to achieve carbon neutrality.
Dickinson students are learning essential skills for solving complex problems of the 21

st

century by participating in climate change solutions on campus and beyond the campus.
Climate Change Needs Behavior Change & Dickinson Needs You
Join us in a year-long behavior change series of events and campaigns that will impact you, Dickinson and the planet.
Walk, bike & ride-share (September 2019)
Build a plant-rich diet (October 2019)
Purchase consciously (November/December 2019)
Turn lights off & unplug (February 2020)
Reduce food waste (March 2020)
Make commitments (April 2020)
Join with others (May 2020)
How Can You Get Involved?