Our Efforts in Sustainability Haven't Gone Unnoticed
At Dickinson, we monitor and report our performance in sustainability education and research, operations, planning, innovation, administration and engagement using the Sustainability Tracking, Assessment and Ratings System (STARS) of the Association of Advancement of Sustainability in Higher Education (AASHE). Our performance has earned us a Gold Rating from AASHE, making us one of a small number of institutions to receive this distinction.
#1
in the Nation
for Sustainability
No. 1 Overall Top Performer among baccalaureate institutions in the Association for the Advancement of Sustainability in Higher Education's (AASHE) "Sustainable Campus Index 2018"
One of only 25 schools in the nation to consistently receive a
99
Green Rating in the Princeton Review Green Honor Roll
Making the grade
Dickinson previously earned top marks (straight A's) from the Sustainable Endowments Institute on its College Sustainability Report Card and has received numerous local awards.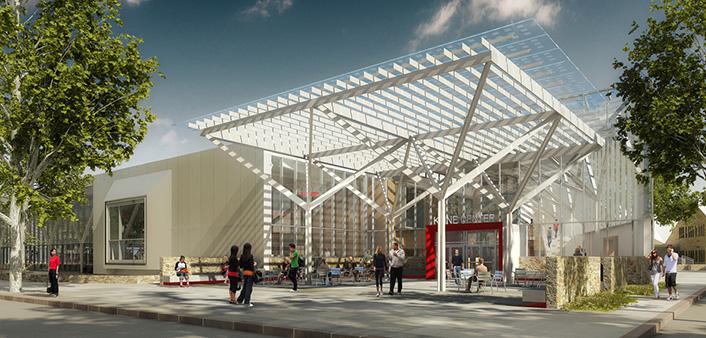 No. 6
Coolest School for sustainability efforts by the Sierra magazine.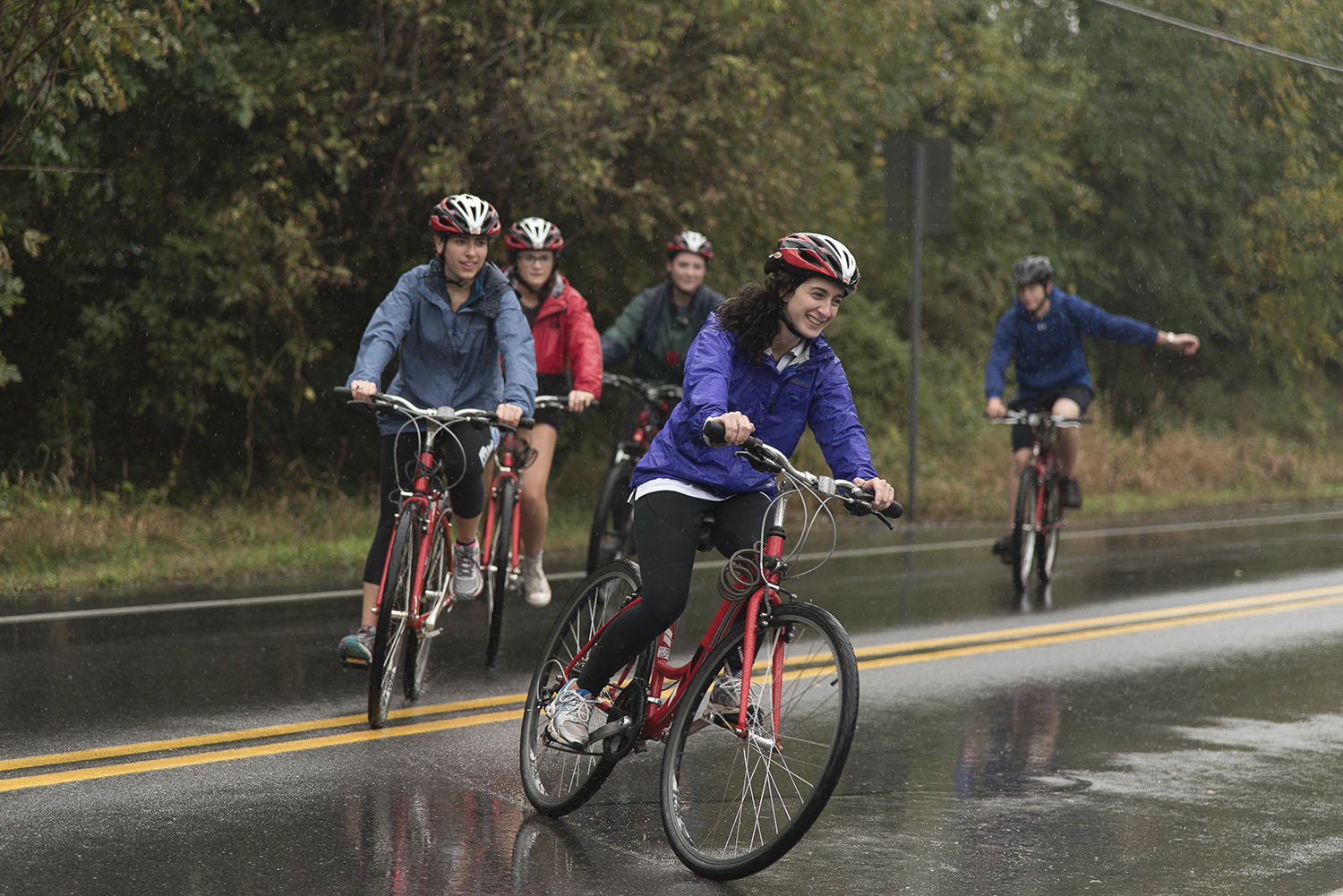 Top 5
places in the U.S. for walking and biking according to Money magazine
Awards and designations
In 2018, we received a Bicycle Friendly University Gold designation from the League of American Bicyclists for our visionary work in transforming Dickinson and Carlisle into a more bike-friendly campus and community. We had been Silver since 2014.
We received a Climate Leadership Award from Second Nature in 2010, the first year of this national award. The award recognized Dickinson for our innovative and aggressive climate action plan and climate change education program.
Five of our buildings have earned LEED (Leadership in Energy and Environmental Design) Gold certifications from the U.S. Green Building Council, one of which was the first LEED Gold student residence building in Pennsylvania.
Dickinson's Dining Hall, an all-you-care-to-eat cafeteria-style facility that serves the campus community, including 2,400 students, has been named a 3-Star Certified Green Restaurant by the Green Restaurant Association (GRA). The distinction recognizes Dickinson's commitment to sustainable operations and food sourcing. Only approximately 50 U.S. colleges and universities have achieved Certified Green Restaurant status.
In 2013, Dickinson was rated 4.5 out of 5 stars by Campus Pride Index, a vital tool for assisting campuses in learning ways to improve their LGBT campus life and ultimately shape the educational experience to be more inclusive, welcoming and respectful of the LGBT and ally community.
Dickinson was also listed at No. 6 among small schools in the Peace Corps' 2015 rankings of the top volunteer-producing colleges and universities across the country.
The League of American Bicyclists named Dickinson the No. 4 most bike-friendly college in the nation!
Recognized for our strides in raising awareness of the threats facing pollinators, we have been certified as an official "Bee Campus."
5
LEED-Gold Certified Buildings
2020
Goal For Carbon Neutrality
Grants
Dickinson has received major grants for sustainability programs in recent years, recognizing the quality of Dickinson's sustainability efforts while also providing resources to expand and improve our programs.
A $1.4 million grant from the Andrew W. Mellon Foundation helped establish the Center for Sustainability Education and a faculty position in environmental studies, expand resources for teaching and use of geographic information systems (GIS) and provide resources for sustainability curriculum development and student-faculty research.
A $500,000 Global Climate Change Education grant from NASA is supporting innovative cross-disciplinary educational program development.
A $460,000 grant from the Henry Luce Foundation supported development of the Watershed-Based Integrated Field Semester, a four-course Mosaic program that combines aquatic ecology, watershed management and community-based fieldwork in the Chesapeake Bay and lower Mississippi River Basin.
Additionally, a $400,000 implementation grant from the Henry Luce Foundation's Luce Initiative on Asia and the Environment helped us develop innovative approaches to Asian studies teaching and research through the lens of the environment and sustainability.