Our Efforts in Sustainability Haven't Gone Unnoticed
At Dickinson, we monitor and report our performance in sustainability education and research, operations, planning, innovation, administration and engagement using the Sustainability Tracking, Assessment and Ratings System (STARS) of the Association of Advancement of Sustainability in Higher Education (AASHE). Our performance has earned us a Gold Rating and the #1 ranking (overall top performer among baccalaureate institutions) from the AASHE Campus Sustainability Index in 2022. In 2020, Dickinson received the distinctive honor of being a carbon neutral institution, one of the first in Pennsylvania and one of the leaders in the nation.
#1
in the Nation
for Sustainability
No. 1 Overall Top Performer among baccalaureate institutions in the Association for the Advancement of Sustainability in Higher Education's (AASHE) "2022 Sustainable Campus Index"
Ranked #2
by the Princeton Review Top 50 Green Colleges (2022)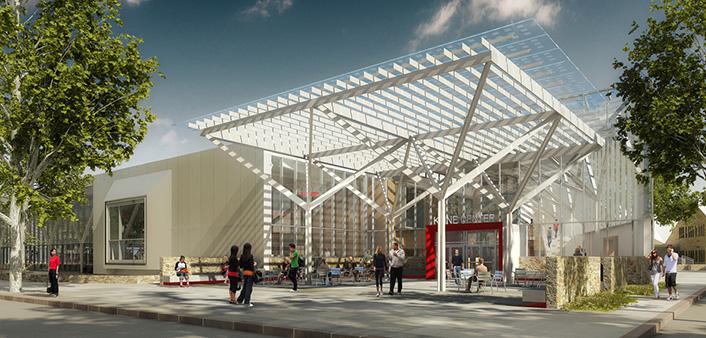 No. 17
Coolest School for sustainability efforts by the Sierra magazine (2021).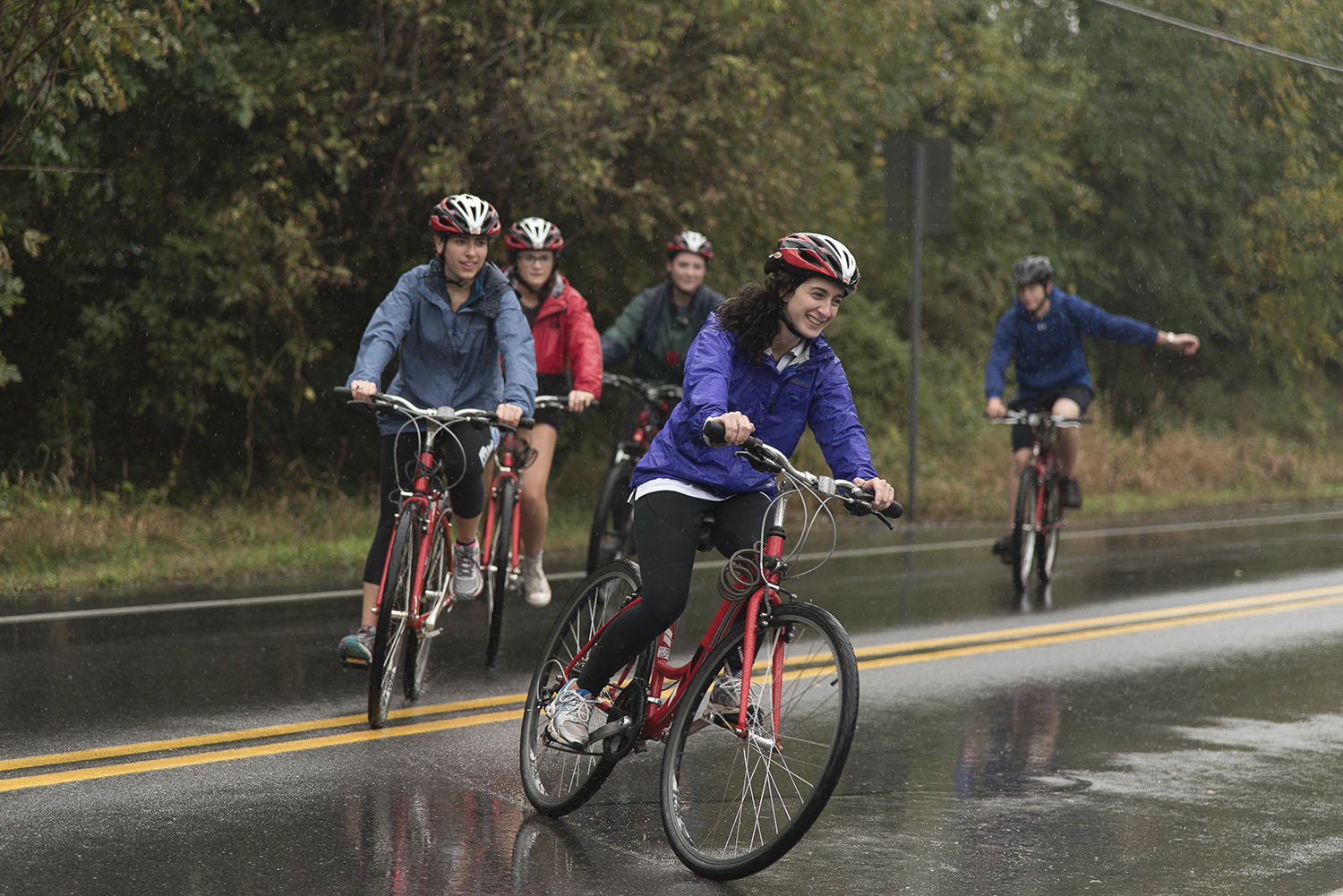 Top 5
places in the U.S. for walking and biking according to Money magazine
Awards and designations
The Association for Advancement for Sustainability in Higher Education (AASHE), ranked Dickinson as the #1 overall top performing baccalaureate institution in the 2022 Campus Sustainability Index. Dickinson was also recognized as a top performer for our sustainability work in campus engagement, curriculum and research for the last five years!
AASHE awarded a "STARS Gold Rating" as measured by the Sustainability Tracking, Assessment & Rating System (STARS).
Ranked #17 on Sierra Magazine's 2021 Cool Schools.
Ranked #2 on Princeton Review's 2022 Green Schools.
Received a Bicycle Friendly University Gold designation (renewed 2022) from the League of American Bicyclists for our visionary work in transforming Dickinson and Carlisle into a more bike-friendly campus and community. We have been certified since 2014.
Recognized for our strides in raising awareness of the threats facing pollinators, we have been certified as an official "Bee Campus in 2022."
The Carnegie Foundation honored Dickinson with its Carnegie Community Engagement Classification, a designation indicating institutional commitment to enriching teaching and research while also benefiting the broader community.
Recognized with the 2019 Senator Paul Simon Award for Comprehensive Internationalization, becoming the first college in the country to receive the award twice.
We received a Climate Leadership Award from Second Nature in 2010, the first year of this national award. The award recognized Dickinson for our innovative and aggressive climate action plan and climate change education program.
Seven of our buildings have earned LEED (Leadership in Energy and Environmental Design) certifications from the U.S. Green Building Council, one of which was the first LEED Platinum student residence building in Pennsylvania.
Dickinson's Dining Hall, an all-you-care-to-eat cafeteria-style facility that serves the campus community, including 2,200 students, has been named a 3-Star Certified Green Restaurant by the Green Restaurant Association (GRA). The distinction recognizes Dickinson's commitment to sustainable operations and food sourcing. Only approximately 50 U.S. colleges and universities have achieved Certified Green Restaurant status.
Dickinson has been consistently ranked as one of the Peace Corps' top volunteer-producing colleges and universities.
1
LEED Platinum Residence Hall
100%
Food Waste Composted in Dining Hall
2020
Achieved carbon neutrality!
Grants
Dickinson has received major grants for sustainability programs in recent years, recognizing the quality of Dickinson's sustainability efforts while also providing resources to expand and improve our programs.
A $1.4 million grant from the Andrew W. Mellon Foundation helped establish the Center for Sustainability Education and a faculty position in environmental studies, expand resources for teaching and use of geographic information systems (GIS) and provide resources for sustainability curriculum development and student-faculty research.
A $500,000 Global Climate Change Education grant from NASA is supporting innovative cross-disciplinary educational program development.
A $460,000 grant from the Henry Luce Foundation supported development of the Watershed-Based Integrated Field Semester, a four-course Mosaic program that combines aquatic ecology, watershed management and community-based fieldwork in the Chesapeake Bay and lower Mississippi River Basin.
Additionally, a $400,000 implementation grant from the Henry Luce Foundation's Luce Initiative on Asia and the Environment helped us develop innovative approaches to Asian studies teaching and research through the lens of the environment and sustainability.
ALLARM received nearly $80,000 in grants for work on the Susquehanna Stream Team from the Lancaster Solid Waste Management Authority ($30,000) and Campbell Foundation ($24,980 and $24,500).

ALLARM received $25,000 from

PA Department of Environmental Protection to host the 2020/2021 Mid-Atlantic Volunteer Monitoring Conference.
The U.S. Department of Agriculture, National Institute of Food and Agriculture, provided $15,731 to Professor Margaret Douglas, Environmental Studies & Environmental Science, to develop an online portal that beekeepers can use to evaluate the landscape factors in their apiary locations and evaluate their overall landscape quality for pollinators.