Brontè Burleigh-Jones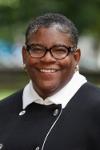 Vice President for Finance and Administration
jonesbro@dickinson.edu
Phone: 717-245-1943
Office: West College (Old West)

Brontè Burleigh-Jones joined Dickinson as the vice president for finance and administration in September 2013. In her role, she oversees all areas of finance and campus operations, including Facilities Management, Dining Services, Human Resource Services, Financial Operations, Conferences and Special Events, Bookstore, Mail Center and Children's Center. Jones holds a bachelor's degree in finance and an MBA from American University and a doctorate in higher-education administration from the University of Texas, Austin. Additionally, she is a graduate of the Harvard Institute for Higher Education and the Higher Education Resource Services Institute for Women in Higher Education at Wellesley College. Previous leadership positions include treasurer of St. John's College in Annapolis, Md., and vice president for administration and finance at Huston-Tillotson University in Austin, Texas.

Website: Financial Operations, Facilities Management, Dining Services, Conferences and Special Events, The Children's Center, Mail Center, Bookstore
---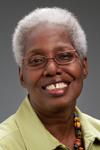 Joyce Bylander
Vice President and Dean of Student Life
bylander@dickinson.edu
Phone: 717-245-1639
Office: Holland Union Building
Joyce Bylander, who joined the Dickinson community in 1998, began her duties as vice president for student development in 2013 and became the vice president and dean of student life in 2014. In this role, she oversees Student Conduct, Department of Public Safety, Residence Life & Housing, Career Center, Women's & Gender Resource Center, LGBTQ Services, Student Leadership & Campus Engagement, Intramurals & Recreation, Popel Shaw Center for Race & Ethnicity, Wellness Center, Spirituality, Service & Social Justice, the Milton B. Asbell Center for Jewish Life, and the Prevention, Education & Advocacy Center. Bylander previously held the positions of special assistant to the president for institutional and diversity initiatives, associate provost for academic campus life, dean of students and associate dean of students at the college. She holds a bachelor's degree in psychology and social service from Cleveland State University and a master of public administration degree from the University of South Carolina.
Website: Student Development
---
Karen Neely Faryniak '86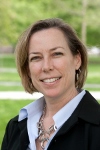 Chief of Staff and Secretary of the College
faryniak@dickinson.edu
Phone: 717-245-1323
Office: West College (Old West)
Karen Neely Faryniak began her duties in the Office of the President in August 2010. As chief of staff and secretary of the college, she serves as the main liaison to the Board of Trustees and oversees the operation of the Office of the President. Having worked at the college since 1986, Faryniak has served in a number of roles, including those in alumni relations, major gifts, reunion giving and annual giving. She most recently served as the associate vice president for enrollment and communications, where she oversaw media relations, publications, Dickinson Magazine, the college's Web presence, photography and videography. She graduated from Dickinson with a bachelor's degree in psychology.
Website: Board of Trustees, Office of the President
---
Stefanie D. Niles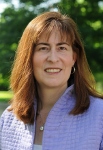 Vice President for Enrollment, Marketing & Communications
niles@dickinson.edu
Phone: 717-245-1287
Office: Waidner Admissions House
Stefanie Niles began her duties at Dickinson as vice president for enrollment, marketing and communications in July 2015, providing leadership and oversight to the Office of Admissions, Financial Aid, Marketing and Communications, Institutional Research and Athletics. Niles holds a bachelor's degree from the University of Virginia, a master's degree from Indiana University-Bloomington and a doctorate of education in higher education management from the University of Pennsylvania. Previous leadership positions include serving as the chief enrollment officer for Hollins University, Bryn Athyn College and DePauw University.
Website: Admissions, Financial Aid, Marketing & Communications, Athletics, Institutional Research
---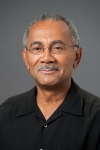 Michael E. Reed
Vice President for Institutional Initiatives
reedme@dickinson.edu
Phone: 717-245-1392
Office: West College (Old West)

Mike Reed joined the Dickinson community as vice president for institutional initiatives in September 2014. He serves as the chief diversity officer and is responsible for guiding and coordinating the institutional efforts to increase diversity, equity and inclusion. Reed served as vice president for strategic planning and institutional diversity at Williams College where he also held earlier positions in admissions and alumni relations. Prior to Williams, he operated a management consulting practice through his company, Consulting Works and also held several leadership positions with Programs for A Better Chance and INROADS working with talented minority youth. Reed received his M.A. in educational psychology from Howard University and completed the Institute for Educational Management at the Harvard Graduate School of Education.
Website: Diversity at Dickinson
---
Robert Renaud
Vice President and Chief Information Officer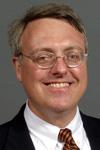 renaudr@dickinson.edu
Phone: 717-245-1072
Office: Waidner-Boyd Lee Spahr Library

Robert Renaud joined Dickinson in 2001 as director of library services and assumed his current position as vice president and chief information officer with the 2004 merger of the college's library and information technology divisions. Before his arrival at Dickinson, Renaud held positions in information services at Connecticut College, the University of Toronto, McGill University, the research branch of the Toronto Public Library and the University of Arizona. He holds a bachelor's degree in history from Vassar College and a master of library science degree from the University of Toronto. He also completed the Frye Leadership Institute at Emory University and the Institute for Educational Management at the Harvard Graduate School of Education. Renaud's related experience includes work in technical standards organizations, EDUCAUSE and consulting engagements.

Website: Library and Information Services
---
Dana Scaduto
General Counsel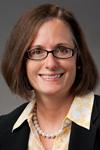 scadutod@dickinson.edu
Phone: 717-245-1013
Office: West College (Old West)
Dana Scaduto joined Dickinson as general counsel in 2002. Previously, she was in private practice in Harrisburg, Pa., where she chaired her firm's education law practice and represented several Pennsylvania private colleges, including Dickinson. Scaduto is an active member of the National Association of College and University Attorneys (NACUA) where she has served as chair of the board and as chair of multiple committees. Scaduto is also a frequent presenter at NACUA conferences and workshops, as well as for several other higher education associations. Scaduto is a member of the Legal Services Review Panel of the National Association of Independent Colleges and Universities. She is also a member of the Pennsylvania and Cumberland County bar associations. She holds a bachelor's degree from Purdue University and a law degree from the Indiana University School of Law.
---
Kirk Swenson
Vice President for College Advancement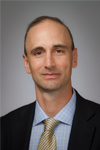 swensonk@dickinson.edu
Phone: 717-245-1029
Office: 50 Mooreland

Kirk Swenson joined Dickinson as vice president of college advancement in June 2016. Kirk leads the Office of Advancement, which is responsible for building the relationships and securing the philanthropic resources needed to move Dickinson forward. Kirk holds a bachelor's degree from Ithaca College. Previously, Kirk served as chief advancement officer of St. Mark's School and held positions at the University of Rochester and MIT.

Website: Giving
---
Robert Winston
Interim Provost, Dean of the College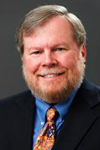 winston@dickinson.edu
Phone: 717-245-1363
Office: West College (Old West)
Bob Winston joined Dickinson's English department in 1979 as an assistant professor and rose through the ranks to full professor. He was hired as the department's early Americanist; over the course of his teaching and scholarly career he developed an interest in the connections between popular literary forms and national cultures. In addition to literary criticism on canonical American literature, he has published extensively on detective fiction and its complicated relationships to the cultural environment in which it is written. In addition to teaching, Bob was the director of the college's Humanities Program in England located at the University of East Anglia in Norwich, England; he served two terms, 1988-90 and 1998-2000. From 2008-11 he served as assistant provost for First-Year Programs in addition to teaching. In 2011 he became a full-time administrator, first as associate provost for personnel and assessment and then as senior associate provost for academic affairs. Bob received his B.A. from Bates College and both his M.A. and Ph.D. from the University of Wisconsin-Madison.
Website: Dean's Office