At Dickinson, economics majors learn to think creatively and deeply about some of the most important economic concerns facing the world today.
Rather than study economics from a single perspective, as is the norm in American undergraduate education, Dickinson students learn to apply a variety of traditional and nontraditional theoretical perspectives to issues of economic efficiency, economic growth, social justice, power, individual freedom, discrimination, cultural values and environmental destruction. This unique approach provides students with the critical and analytical skills needed for careers in business, government, law and public service.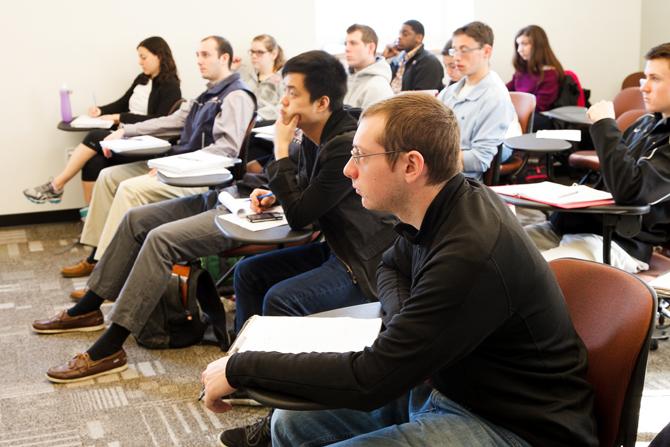 Incoming Faculty:
Robert Szarka
The Economics Department is pleased to announce that we will have a Visiting Assistant Professor for the Spring 2016 semester. Robert Szarka comes to us from the University of Connecticut (he is currently teaching at Roger Williams University, Gabelli School of Business). Rob's research is primarily in the field of Political Economy, Industrial Organization, Labor, and Economics Education. Rob also has interests in Principles of Economics, Microeconomics, Writing in Economics, and History of Thought. Find more information about Rob.
Upcoming Department Events:
Guest Speaker: Matthew Davis '06
12-03-15 | Althouse 110 | 4:30 - 6:00 p.m.
Matthew Davis '06, will be presenting his paper titled Government Policy and 'Adverse Events': Natural Disasters, Disaster Aid, and Bankruptcy Filings in the United States, 1981 – 2005. This paper also examines the impact of federal disaster aid on bankruptcy filing rates.