At Dickinson, economics majors learn to think creatively and deeply about some of the most important economic concerns facing the world today.
Rather than study economics from a single perspective, as is the norm in American undergraduate education, Dickinson students learn to apply a variety of traditional and nontraditional theoretical perspectives to issues of economic efficiency, economic growth, social justice, power, individual freedom, discrimination, cultural values and environmental destruction. This unique approach provides students with the critical and analytical skills needed for careers in business, government, law and public service.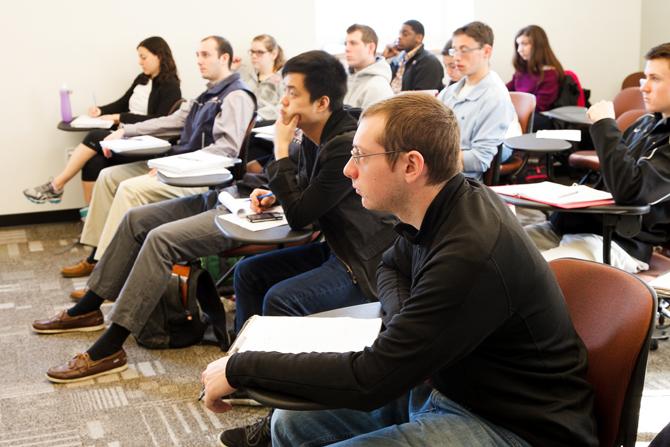 Incoming Faculty
The Economics Department is very pleased to announce that we have two new Assistant Professors starting in the 2015-16 academic year. Emily Marshall comes to us from the University of Kentucky (she is currently teaching at Bates College) and Vlad Tarko comes to us from George Mason University. Emily's research is primarily in the field of monetary theory and macroeconomics (she is currently studying the impact of several different housing market features on macroeconomic volatility). Emily also has interests in public economics, economic education, and behavioral economics. Vlad's interests include institutional economics, public choice theory, comparative economic systems, and market process theory (Austrian economics). Vlad's current research primarily focuses on the political economy and institutional theory of polycentric governance. We very much look forward to Emily and Vlad's arrival in the fall 2015 semester.
More information about Emily can be found at:
www.emilycmarshall.com
More information about Vlad can be found at:
vladtarko.com