Distinguished Alumni Awards
The Walter E. Beach Distinguished Alumni Award for Service
JENNIFER WARD REYNOLDS '77
As the chair of Dickinson's Board of Trustees since 2008, Jennifer Ward Reynolds '77 has had a transformational impact on the college. In addition to guiding the largest capital campaign in Dickinson's history as co-chair of the First in America campaign, Reynolds presided over the college's most extensive campus-enhancement effort since its founding. With her husband, George, she has made numerous gifts to the college, earning a spot in the Founders' Society, which recognizes donors who have given more than $1 million to Dickinson. Currently a partner and director of the commercial real estate firm Ward Properties, Reynolds spent over 30 years in the asset management business. She has twice been named one of Maryland's Top 100 Women by Warfield's Daily Record and is a past recipient of the Distinguished Women award from the Girl Scouts of Central Maryland. In addition to her leadership work with Dickinson, she has served on the boards of the National Aquarium, the Walters Art Museum, Sheppard Pratt Hospital, Stevenson University and the Baltimore School for the Arts.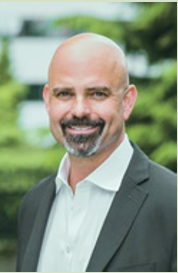 Distinguished Alumni Award for Professional Achievement
TONY MESTRES '92
Tony Mestres is the president and CEO of Seattle Foundation, one of the largest community foundations in the country. In this role, Mestres directs the strategic counsel and support provided to more than 1,200 individual, family and corporate philanthropists and oversees the investment of $100 million in charitable grants annually. Prior to joining the foundation in 2014, Mestres built a 22-year career in the technology and communications industries, which included serving as a vice president of sales and marketing at Microsoft. Mestres also serves on the boards of the Seattle Chamber of Commerce, Seattle International Foundation, Social Venture Partners, City Year Seattle/King County, Washington Roundtable and the Council on Foundations.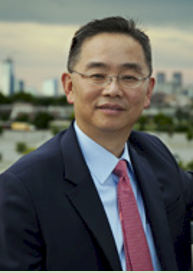 YOUNG PARK '87, P'20
Young Park '87, P'20 studied economics at Dickinson and followed it up with law school at the University of Pennsylvania. However, his career took a major turn roughly 15 years ago, when he invested in a biotech startup a friend was launching. Cut to years later, and Park has left his law practice behind and is now the president and CEO of GeneOne, based in South Korea, a biotech company that has Park at the forefront of fighting the Zika virus, a mosquito-borne virus that's been found to cause birth defects in babies born to infected mothers. In July 2016, GeneOne's experimental vaccine became the first Zika vaccine tested on a human subject, and Ebola and MERS tests are close behind.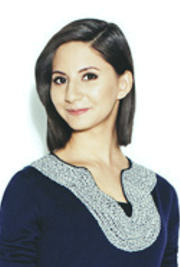 Outstanding Young Alumni Award
NOORJAHAN AKBAR '14
An outspoken women's and human rights advocate, Kabul native Noorjahan Akbar '14 co-founded Young Women for Change, an organization focused on women's empowerment, while at Dickinson. Since then, she has worked with global organizations focusing on women's social and economic empowerment and started a collective of women writers in Afghanistan. Akbar was Glamour magazine's College Women of the Year in 2013 and has been named one of Forbes' 100 Most Powerful Women of the World and one of The Daily Beast's Women Who Shake the World. She has written for and appeared on Al Jazeera, The New York Times, and Foreign Policy among other outlets.

The 1783 Award
DELTA NU ALUMNAE ADVISORY BOARD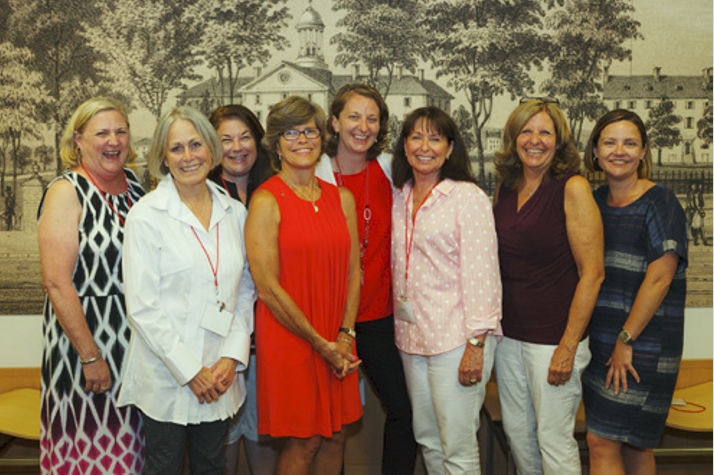 From left, Patricia Swigart '75, Carol Graebner '75, Angie Barone '90, Barbara Pim Bailey '73, Jennifer Love, Lindsey Goodman Iacovino '75, Sandra McGrew '73 and Rachel Pickering '00. Not pictured: Marisa Button '04, Christine Falvello '73 and Jennifer Peterson '93
Formed roughly two years ago, the Delta Nu Alumnae Advisory Board has quickly had an impact on the Delta Nu sorority. Spending hours collaborating with current Delta Nu members and the college administration, the advisory board crafted events and programs that highlighted the narrative of the sorority's creation and reaffirmed its core values of sisterhood, academic achievement, social consciousness, community service and leadership. Whether connecting chapter officers with alumnae experts, creating networking and mentoring opportunities for seniors, facilitating leadership education or organizing paint nights with the chapter, the advisory board has gone to great lengths to help current Delta Nu members uphold the sorority's founding ideals.
Volunteer Awards
Admissions Alumni Volunteer of the Year
Presented to the Dickinson alumnus/a who has a deep engagement with admissions volunteer opportunities, taken initiative in outreach to students and families and who has the ability to reflect current Dickinson information while connecting future outcomes.
GEORGE GRASSEL '74
Whether directly or indirectly, many Dickinsonians from Long Island owe a debt to George Grassel '74 for helping them discover their campus home.
A political science major at Dickinson with a minor in economics, Sigma Alpha Epsilon member who was also involved with the Dickinsonian, Grassel graduated magna cum laude from Dickinson and went on to earn a master's in city planning from the University of Pennsylvania. He served as vice president of commercial real estate lending and vice president of business banking and risk management at HSBC Bank, in New York, retiring in 2012. He and wife Carol have two grown daughters, Kathryn and Suzanne.
Grassel is a member of the Alumni Council, a reunion volunteer and familiar face on campus. As regional chair, he leads alumni interview efforts, attends college fairs and calls parents of admitted students; as local school representative, he serves as a contact for eight high schools in the region. His many hours of fruitful service, combined with his energetic and thoughtful leadership, distinguish him as the 2017 Admissions Alumni Volunteer of the Year.
Admissions Parent Volunteer of the Year
Presented to the Dickinson parent who has a deep engagement with admissions volunteer opportunities, taken initiative in outreach to students and families and who has the ability to reflect current Dickinson information while connecting future outcomes.
ALLISON MATLACK P'16, P'19
As director of an educational consulting firm and parent of two Dickinsonians, Allison Matlack P'16, P'19 brings deep and multidimensional insight to her work as a parent volunteer.
A Bates College graduate who earned a master's in education at Tufts University, Matlack began her career as an English teacher and swim team coach at a private school in Pennsylvania, and then moved into administration as college counselor and associate dean of students. After a move to the Boston area, she taught at local colleges and also worked as placement director at a private school. A decadelong career in educational consulting followed, and after serving as director of a Massachusetts firm, she founded Matlack Educational Consulting in 2015.
That expertise came in handy when daughter Hannah '16 and son Nathaneal '19 launched their college searches. Matlack and husband Dan began to volunteer at Dickinson during Hannah's first undergrad year and their connection to the college deepened in 2015, when Nathaneal enrolled. Through her involvement with the Dickinson Admissions Volunteer Society and the Parents Leadership Council, Matlack has consistently gone the extra mile, setting up and conducting numerous interviews, joining in coordinated interview days and reaching out to the parents of admitted students.
Career Champion of the Year
Presented to a Dickinsonian who has provided significant and consistent contributions toward the advancement of Career Center programming and services in one or more of the following ways: participate in career programming, post jobs or internships with his or her organization, participate in on-campus interviewing, regularly attend networking events, and/or host a networking event.
MIKE NORTHRIDGE '81
When Mike Northridge '81 learned that a Career Connections event was in the works, he was first in line, hosting students at the Environmental Protection Agency (EPA) and corralling fellow alums for a panel discussion about careers in D.C. It's just part of his three-decade commitment to service as a Dickinson volunteer.
Northridge majored in political science and economics and was involved with The Dickinsonian, NCAA men's soccer, Phi Kappa Sigma, the College Choir and the Mermaid Players. He graduated cum laude, earned his J.D. at Georgetown University Law Center and launched a career at the EPA, where he's been senior counsel since 2001.
Northridge has served as president of the Dickinson Club in D.C., spearheaded organizing for class reunions and alumni soccer matches, and volunteered for admissions. He's visited campus to share his EPA experiences with students as part of the Metzger and Clarke Forum series and in policy-management lectures. In addition to leading Career Connections events, he was one of the first alumni hosts for the Career Center's new January externship program.
Northridge and wife Sara Barakat '81 have grown twins, Rachel and Sam. Two nephews, Michael Kreidler '07 and Jonathan Northridge '16, followed in Northridge's footsteps to Dickinson.
Class Correspondent of the Year
Presented to an alumnus who has provided significant and consistent contributions toward the class-correspondent program for Dickinson Magazine and who goes above and beyond to encourage his or her classmates to connect with the college and one another.
KIRSTEN NIXA SABIA '92
When Kirsten Nixa Sabia '92 sets her mind to a task, she gets the job done. She channels that focus and drive every day in her job at the PGA TOUR and also in her service at Dickinson.
Sabia studied political science at Dickinson, and was involved as a Delta Nu sister, student-athlete (women's soccer), Dana intern, Dickinsonian reporter and Bologna study-abroad student. She also was a student worker in Dickinson's development office, and after graduation, she worked in academic fundraising and alumni relations at private schools in D.C. and Connecticut before realizing that she wanted shift gears and follow her passion for golf.
After moving to Florida, headquarters of PGA TOUR Inc., Sabia secured a position in the TOUR's international television division, then worked her way up to media coordinator, new media manager, brand marketing director and, finally, vice president of marketing services.
At Dickinson, Sabia is a tireless reunion volunteer, class agent and class correspondent, and she also manages her class' Facebook page and supports the McAndrews Fund. She and her husband of 17 years, Barry, live in Atlantic Beach, Fla., with their goldendoodle, Pennie.
Outstanding Devils' Advocate Award
Presented to a class agent who has most successfully encouraged class engagement with Dickinson and class participation in the Dickinson Fund during the past fiscal year.
JOE CARVER '59
After retiring from a career in higher-ed administration, Joe Carver '59 focused his attention on the place where it all began. He's been a dedicated volunteer at his alma mater for nearly 20 years.
An economics major, fraternity officer and member of Student Senate and Interfraternity Council, Carver met wife Judy Graham Carver '60 when they were undergrads (today, they have two children and five granddaughters). His professional life began on campus, where he worked for several years in Dickinson's admissions department, under Ben James '34.
Carver left Dickinson in 1963 for a position at the Philadelphia College of Art. He later worked in admissions at Hobart and Wells College and became director, then dean of admission, at Babson College. He retired from his admission career at the University of Massachusetts-Dartmouth.
Carver began to volunteer at Dickinson in 1999. He says his work as Devil's Advocate, reunion volunteer and admissions volunteer, in both Massachusetts and Arizona, "keeps [him] young," and adds that he's committed to helping ensure that his beloved alma mater "is a much better place today" than when he attended.