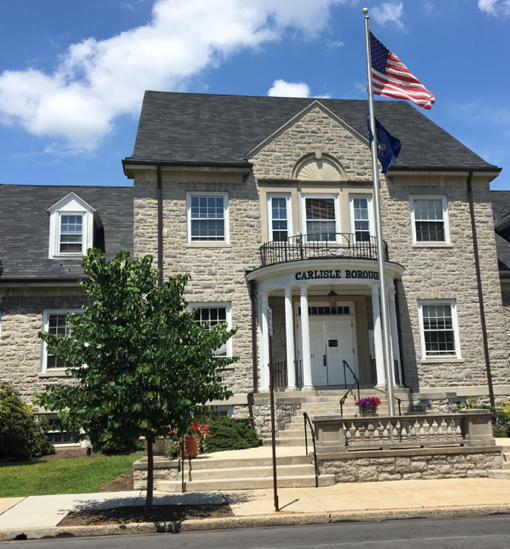 The Carlisle Borough Ambassador position brings a student into a non-voting role of the Borough Council (the local governing structure of Carlisle). They adopted the home rule charter in 2015 and facilitate the creation of commissions that address different issues within the borough as well as committees that coordinate its work. The Home Rule charter dictates that the Mayor hold a vote, the same as any other member of Council and is no longer in charge of the police force, rather it is governed by the Borough Manager and Council. In addition, the Home Rule Charter dictates that there is no longer a president of council, rather the Mayor holds the role of meeting facilitator. Councilmembers chair and vice chair committees that include elected officials, appointed officials and community members. Committees include Parks and Recreation, Public Works, Community Planning and Smart Growth, Economic Development, Public Safety, as well as human relations/communication and public information. The student ambassadors can join committees based on their timelines and which positions are available.
The Student Ambassador works closely with the Borough Manager to learn about the history and structures of the Borough government and supports the student ambassador in their projects. Catalyzed by 9/11 the Borough Council pushed to better engage the student populations of Dickinson College and Penn State Dickinson Law School through having non-voting member ambassadors sit on the council. It is a wonderful opportunity not only for the students to share their perspective on issues that face the Carlisle community but for them to also share conversations happening on campus and in the student community as well as learn about local government structures and systems and navigate them in the creation and execution of a project.
In the past students have helped connect Borough Council with Student Senate to pass resolutions on campus that commit to civic engagement, to create a library of community engagement projects and research the college has done through classes or extra-curriculars, as well as showing student support for the passing of different resolutions at the borough such as the Anti-Discrimination Ordinance in 2016 and the Climate Action Planning Resolution in 2020. Be it in partnership with other organizations and initiatives or through the college, Borough Ambassadors work to cultivate reciprocity between the campus community and the communities that surround us in Carlisle. This reciprocity aims to acknowledge and celebrate the shared interest and value for equity and accessibility to use resources for the common good.
Currently Espoir DelMain '21 serves in the position, and previous Borough Council Ambassadors have included Rebecca Stout '16 from 2015-2016, Jackie Joyce '19 from 2017-2018, Olivia Termini '19 from 2018-2019, Meggie Bromberg '20 from 2019-2020.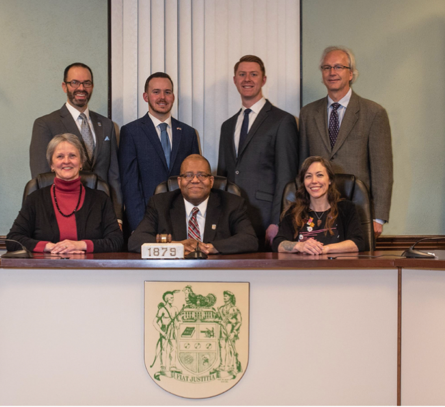 Current Council Members from top L Sean Shultz, Sean Crampsie, Jeff Stuby, Joel Hicks, Deb Fulham-Winston, Mayor Tim Scott, Brenda Landis
For more information about happenings with the Carlisle Borough, please visit their Twitter page.