Transfer Students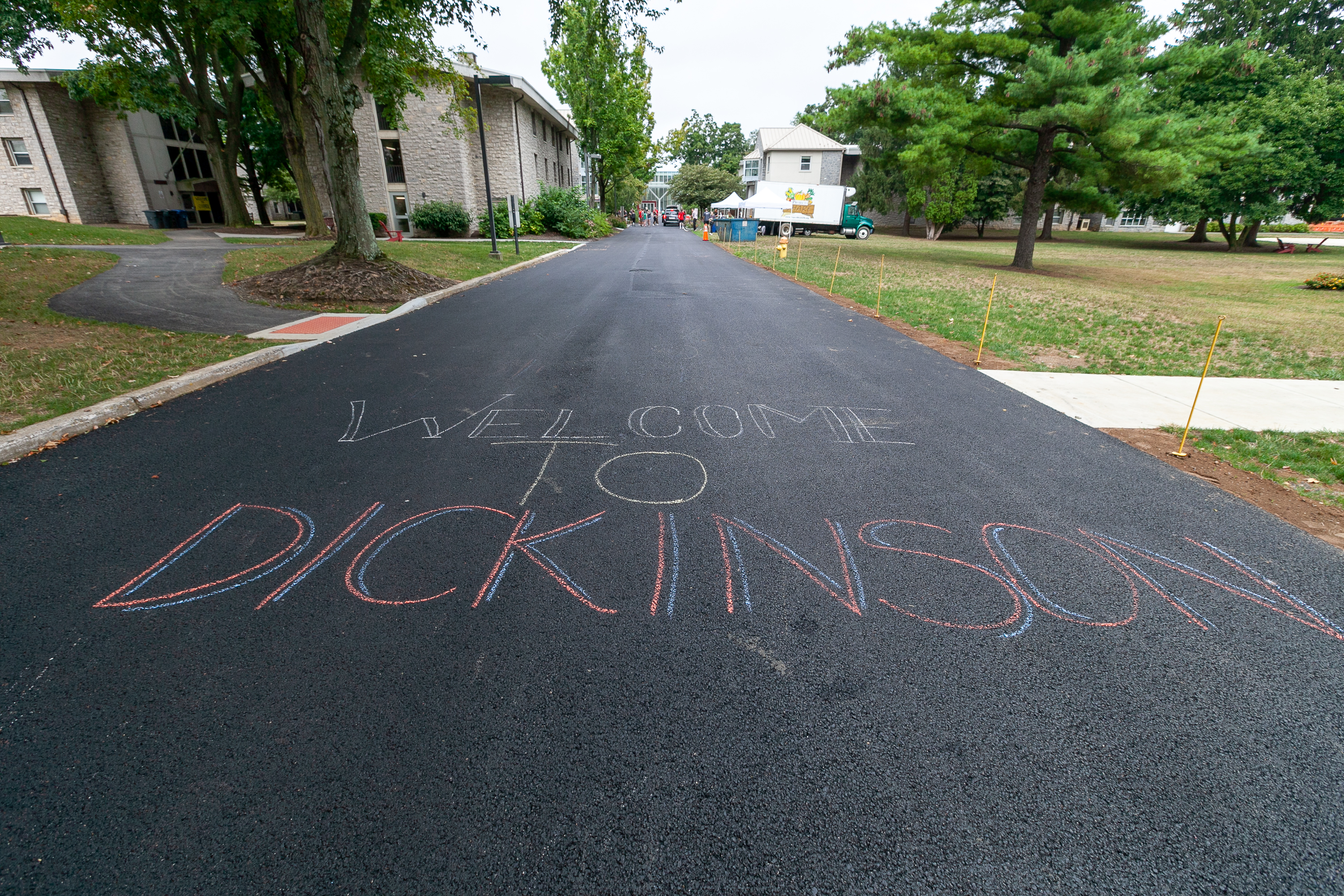 This page contains the schedule for move-in/Orientation for our new transfer students. Many of the programs parallel those for incoming first-year students, which are designed to provide advising support, campus information and support for joining a new college community. There are some times during the schedule when you will gather as a transfer cohort so that you can meet other students who share your experience! When you arrive on campus, you will receive a more detailed version of your transfer Orientation schedule.
Over the Summer
Required Forms and Exams
Before you arrive, a number of forms need to be completed. You can find them on the Dickinson Gateway.
Emergency Contact Form
Music Info and Language Info forms
Disability Disclosure/Accommodations Request
Media Relations Forms
Religious, Secular, and Spiritual Preference Form
Housing Form (Transfer housing preference forms will be sent to your Dickinson e-mail in mid-June Transfer Academic Information)
Academic Integrity Online Course
Active Intruder/Assailant Awareness
START Program
Step Up!
Academic Advising and Course Selection
We recognize the unique academic support needs of transfer students. When your final transcript from your previous institution is complete, send it to the Dickinson College Registrar's Office for review. The official transcript should be mailed directly to the Registrar's Office at P. O. Box 1773, Carlisle, PA 17013-2896.
Once your transcript has been reviewed you will have the opportunity to work with an advisor to determine your next academic steps. For questions about course registration and information, contact Tara Fischer '02, transfer academic advisor and college dean, at 717-245-1080 or fischert@dickinson.edu.
Housing and Move-in Information
Please complete the "Incoming Student Housing Form", located in Housing Self-Service (the "Housing" icon in Gateway). Housing forms will be due by July 1. Residence Life and Housing will be in touch with you in early August via your Dickinson email account regarding your housing assignment for the fall semester.
Move-In Day
Upper-level students including Resident Advisors, Orientation Assistants and athletes will help with your move-in on move-in day. They will help unload your car and carry belongings to your room! To be ready for this, we encourage you to mark your belongings with your last name, hall name and room number. If you don't remember, it's OK—we will have materials available. Labeling in advance will help speed up the process and make sure your belongings are delivered to your room.
Traffic will move very quickly at each move-in location. Your vehicle should not be left unattended and should move with the flow of traffic at all times. Once you permanently park your vehicle in a designated lot you will have the opportunity come back to set up your room.
Some of the streets surrounding the campus will be closed. Follow the detailed driving directions provided to proceed to your assigned residence hall. We will post signs near campus to direct you to the correct location. An officer will be on hand to assist drivers. Transfers will follow move-in signage for the "Quads."
Students who have unfinished business/paperwork that must be completed prior to check in should first report to the information tents on Britton Plaza (on High Street in front of the HUB).
Note: If a student attempts to check in without completing all necessary business, a staff member will direct them to the information tents.
As more information becomes available, it will be posted on the Orientation site. Please check back regularly to make sure you have the most current information.