About Explore More Programs
Explore More programs are dynamic, interactive experiences for small groups of incoming first-year and transfer students hosted by campus departments and student groups. They will introduce students to distinctive aspects of Dickinson and enable participants to:
acclimate to campus life before, during, and after orientation;
make personal connections with peers, upper-class students, faculty, and staff; and
take an in-depth look at an area of interest, such as leadership, sustainability, community engagement, and more!
Each Explore More program will feature a virtual meeting before students arrive on campus, a session during new student orientation, and an immersive weekend experience in the first half of the fall semester. These are unique programs that are only available to registered participants!
Explore More programs have a registration fee of $200, and Explore More WILD programs are $250. Full payment is required at the time of registration, which includes a nonrefundable $50 deposit. If you would like to be considered for a fee waiver, email slce@dickinson.edu.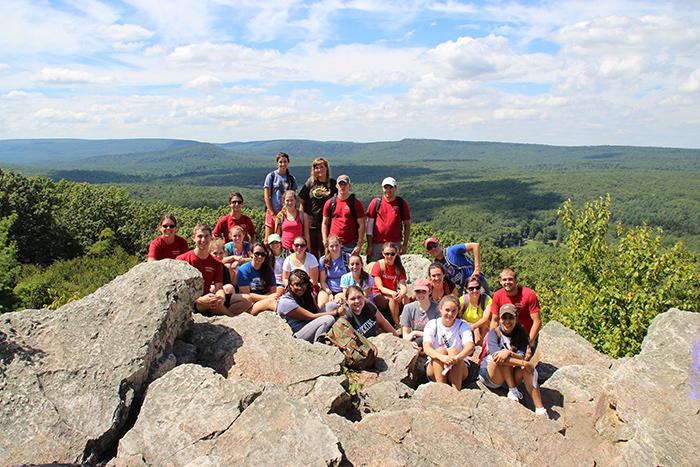 A Sustainable Local Adventure Pre-Orientation group posed for a photo at the top of Pole Steeple.