About Explore More Programs
Explore More programs are dynamic, interactive experiences for small groups of incoming first-year and transfer students hosted by campus departments and student groups. They will introduce students to distinctive aspects of Dickinson and enable participants to:
acclimate to campus life before, during, and after orientation;
make personal connections with peers, upper-class students, faculty, and staff; and
take an in-depth look at an area of interest, such as leadership, sustainability, community engagement, and more!
More information TBA later this summer!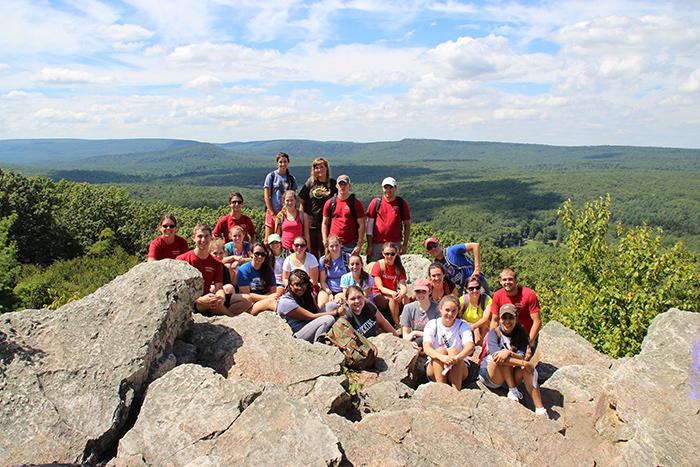 A Sustainable Local Adventure Pre-Orientation group posed for a photo at the top of Pole Steeple.