What We Do
We seek governmental and foundation funding to support faculty members' scholarly research, sabbaticals and fellowships. We serve as liaison between faculty and numerous governmental funding entities such as the National Science Foundation (NSF), the National Endowment for the Humanities (NEH), the National Institutes of Health (NIH), and others. We offer many types of pre-award assistance:
developing proposal concepts
searching for funding resources
assisting with all phases of proposal preparation including creation of budgets, editing and proofreading
ensuring compliance with regulations on federal and other grants
submitting proposals via various electronic systems
assisting with routine and final reporting
Who We Are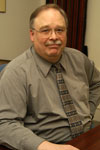 Glen Peterman
Director of Sponsored Projects and Research Compliance
E-mail: peterman@dickinson.edu
Phone: 717-245-1165; Toll Free: (800) 543-3809.
Office: South College Room 103A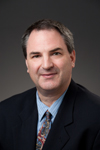 Ben Sweger
Associate Director of Sponsored Projects
E-mail: swegerb@dickinson.edu
Phone: 717-254-8911; Toll Free: (800) 543-3809.
Office: South College Room 107

How to Find Us!
The Sponsored Projects Office is located in South College, Rooms 103A and 107. Download an illustrated campus map with building key in Adobe Acrobat (PDF) format.