Institutional Awards
Donald B. and Dorothy L. Stabler Foundation. $50,000. This grant will supplement our existing Donald B. and Dorothy L. Stabler Scholarship Fund to provide additional tuition assistance to worthy students to support their pursuit of a Dickinson College undergraduate education.
The Campbell Foundation. $30,000. (Julie Vastine/ALLARM) "Susquehanna Stream Team & Creek Watch." This grant supports the continuation and expansion of Susquehanna Stream Team and the enhancement of Creek Watch. ALLARM intends to achieve the following: 1) Deepen the monitoring experience for existing Stream Team monitors to include macroinvertebrate workshops, database entry workshops, and new data interpretation and communication workshops; 2) Expand Stream Team geographically by creating a new county partnership in the Lower Susquehanna watershed and 1-2 new county partnerships in the Middle Susquehanna watershed; and 3) Further develop and promote Creek Watch by working with county watershed specialists and community stakeholders to refine Creek Watch protocol and training materials and collaborating with Water Reporter to create a robust Creek Watch application for aquatic recreational users.
Pennsylvania Historical and Museum Commission - Historical & Archival Records Care Grant. $10,000. (Malinda Triller-Doran, Library) "LGBT History Project Collection Project Archivist" This grant project will provide funding to hire a one-year, full-time project archivist to organize and catalog selected portions of the LGBT History Project housed at Dickinson College. This position will improve the discoverability, visibility, and use of the collection and facilitate the digitization of selected portions of the collection.
Lancaster County Solid Waste Management Authority. $30,000. (Julie Vastine, ALLARM) "Susquehanna Stream Team Expansion" This funding supports the expansion of Susquehanna Stream Team into three priority counties in the Lower Susquehanna watershed. Susquehanna Stream Team has several objectives: 1) Develop baseline data on Susquehanna tributaries that help to answer questions concerning the effects of land use on water quality; 2) Engage Susquehanna residents in the collection of data of known quality and use those data to understand the health of their community's waterways; and 3) Collect data that help to inform additional monitoring needs and/or areas for restoration.

Institute for International Education (IIE) Fulbright U.S. Scholar Program – Germany. $5,000 (est.). (Amity Fox, Center for Advising, Internships & Lifelong Career Development (CAILCD)) "U.S. - Germany International Education Administrators Program." During this two-week program in October 2019 awardees will attend meetings with representatives from German universities, private-sector agencies and organizations and selected government agencies. They will also visit university international offices and discuss U.S. higher education. Grantees receive round-trip international travel, lodging and a per diem that includes a meal allowance for those meals not provided. Only eight International Education Administrators Seminar grants are awarded annually.
Schlegel Deibler Charitable Foundation. $15,000. (Malinda Triller-Doran, Archives & Special Collections) "LGBT Center of Central PA History Project"
Faculty Awards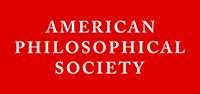 American Philosophical Society (APS) Franklin Research Grant. $6000. Alyssa DeBlasio, Russian) "Vladimir Petrushevsky at the Dutch Volcanological Survey in Java, 1921-1950." Deblasio I am in the early stages of a book project tentatively titled A Life in Exile: Vladimir Petrushevsky in Russia and Indonesia, which emerges from the intersection of several disciplines: Russian Studies, transnational studies, volcanology, and the history of science in Indonesia in the mid 20th century. She is seeking funding to complete the research and writing of two chapters, which cover the nearly 30 years Petrushevsky spent working on the volcanoes of Java. The proposal includes three weeks in the archives in Bandung (June 1-22, 2020) and 6 weeks of writing at my home institution (June 23 – July 31, 2020).
Slavic-Eurasian Research Center (SRC) of Hokkaido University Foreign Visitors Fellowship Program for 2020-2021. $29,000/¥2.5M. (Alyssa DeBlasio, Russian). This fellowship provides support for research over a maximum period of 10 months. DeBlasio's current research seeks to map and interpret the main intellectual trajectories of Russian philosophy from the late 20th century through the present. The proposed project during an SRC fellowship term will takes two forms: (1) tracing the development of leading concepts in Russian thought from late socialism (late 1960s) to the present, with an emphasis on genre diversity and hybrid models of philosophical discourse; (2) preparation of an article on Aleksandr Piatigorskii (1929-2009), whose work sits at the intersection of several influences and genres: Buddhist ethics, Soviet semiotics, communication theory, and Georgian phenomenology.

Partnership for Better Health, (Sharon Kingston. Psychology). "Improving Outcomes for Children of Caregivers with Substance Use Disorders." The project is a partnership between the National Prevention Science coalition and local partners including The Cumberland-Perry Drug and Alcohol Commission, The Carlisle Early Education Center, The RASE Project, Hempfield Behavioral Health and the Dickinson College Center for Civic Engagement and Action. The project will provide evidence-based parenting support to caregivers in recovery from substance use disorders to prevent negative outcomes for their children and decrease the risk of caregiver relapse. We will make high-quality continuing education available to professionals serving these families, strengthen the support system for all parents by promoting existing parenting interventions, adding new interventions and introducing home-based parenting interventions for parents in recovery. Professor Kingston and her Co-Principal Investigators will be responsible for project coordination and the evaluation of the project.
Aetna. $27,000 (subaward through Tri County Community Action). (Dave Sarcone, International Business and Management; Meg Winchester, Health Studies; Tony Underwood, Economics) "Social Determinants of Health in Harrisburg, PA, Affecting Health Outcomes and Risk Factors at the Census Tract Level" Census tract 207 (67.2 years) and census tract 213 (69.5 years) have the lowest life expectancy in the Harrisburg Carlisle metropolitan statistical area. The goal of the research is on improving health outcomes in census tracts 207 and 213 using both aggregate data and in-depth community and individual information to create a data and community driven intervention plan. Additionally, the intent of the community research process is the development of a model of census tract analysis and intervention based on community-centered practices for any census tract.
Chiang Ching-kuo Foundation for International Scholarly Exchange - Scholar Grant. $30,000. (Wei Ren, Art and Art History) "The Versatile Medium: Lu Xun and the Rise of Modern Chinese Design"
National Park Service (NPS) Slave Stampedes: The Underground Railroad on the Missouri Borderlands Project (Part B) $111,838.23 (Matthew Pinsker, History). Dickinson College will identify up three to four historic sites, structures or historic landscapes associated "slave stampedes" in Missouri for potential inclusion in the National Historic Register of Landmarks and the NPS Network to Freedom. Pinsker and his team will identify potential candidate sites and then consult with NPS staff and current project Editorial Board to prepare a short list of application packets. Matthew Pinsker, principal investigator, and his Dickinson team will then conduct extensive field and digital research and will hire special consultants as needed, in preservation, archaeology, and historic landscape, to help document claims for historical significance. Dickinson will prepare the final three to four nominations in consultation with NPS staff by September 2022.

National Science Foundation. $299,966. (John Henson, Biology) "COLLABORATIVE RESEARCH/RUI: Building the Contractile Ring in the Early Embryo" Cytokinesis is the final event of the cell cycle whereby the cell physically partitions into two daughter cells. Over forty years of morphological, biochemical, genetic and biophysical studies have contributed to our understanding of how the spatio-temporal regulation of the actomyosin contractile ring facilitates cytokinesis. However, despite this large research effort, significant questions remain regarding precisely how the contractile ring is assembled and organized in animal cells. Recently published work by the investigators demonstrated that in early embryonic cells, the mature contractile ring is comprised of a highly organized array of aligned, concatenated myosin II and actin filaments. Moreover, during the earliest phases of cytokinesis myosin II, septin and anillin are organized into discreet foci that appear to transform into intermediate "patches" that presumably assemble into the fully formed ring. These nodes are reminiscent of the pre-ring nodes of cytokinetic proteins in fission yeast, and are the first evidence that a similar process may be employed in an animal cell. The current proposal will apply a combination of live cell imaging, high-resolution light and electron microscopy, and agent-based computer modeling to test the hypothesis that in the sea urchin embryo the contractile ring assembles from precursor nodes that undergo congression and transformation into a mature ring. The proposed studies will be performed in early echinoderm and mollusk embryos, whose synchronous divisions, optical clarity and ease of injection and manipulation offer an excellent system for both experimental and theoretical approaches. (Collaborating institution: New Mexico State University)
Student Awards