Fundraising campaign for the Bullard Music Studies Support Fund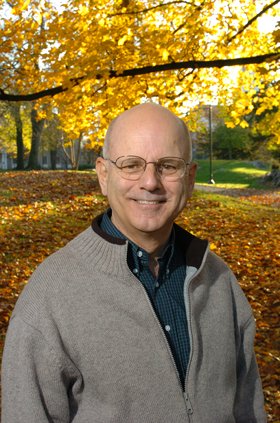 Dr. Truman Bullard
Dear Dickinson College Alumni, Current Students, Parents, Music Lovers, Faithful Audience Members,
This year, the Music Department at Dickinson College pays a tribute to the extraordinary career of beloved master teacher and mentor, Dr. Truman Bullard, in celebration of his 75th year. Truman has had a truly transformative influence on Dickinson students and the Dickinson and Carlisle community since 1965. Although he retired in 2000, he continues to 
be engaged with and devoted to our students and faculty. He mentors our current majors and non-majors, who are engaged in music-making and study. He continues to write program notes and performs with our ensembles. The generosity of Truman and his wife Beth has made possible the Bullard Music and Cultures Series, which promotes a diversity of musical experiences. Truman and Beth have also generously funded the Bullard Scholarship.
On the occasion of his 75th birthday, Truman has graciously allowed us 
to raise funds in his name. On April 26-27, we celebrated Dr. Bullard with Alumni from 1965-2013 listening to a dress rehearsal and enjoying an evening of reminiscences and singing under Dr. Bullard's baton. On April 27, Dickinson's Choir, Collegium and Orchestra and several alumni performed Brahms's magnificent
German Requiem
--one of Dr. Bullard's most beloved works. The soloists were alumna Anne Jennifer Nash '96 (soprano) and Damian Savarino (baritone). Robert Pound conducted.
These events marked an unveiling of a fundraising campaign in the name of Dr. Bullard to support the musical education of current and future Dickinsonians through the
Bullard Music Studies Support Fund
.
The department would like to express our deepest gratitude to Truman and Beth Bullard for their remarkable generosity and commitment to the Dickinson College Music program and to all donors who have supported the campaign to date. As of May 2014, admiration for Truman and his palpable, and in so many cases life-changing influence have inspired donors to contribute ca. $52,000 towards the goal of $100,000.

Whether you are an alumnus or alumna, a current student, a parent, a community member or a supporter of music at Dickinson, on behalf of Drs. Truman Bullard and Beth Bullard, the faculty of the Music Department, and very importantly current and future music students, we would be grateful and honored to have your support.
If you would like to make a gift to the campaign, the following options are available to you:
Alumni:
Because you are important to the growth and future of the music program at Dickinson, and because we want to personally emphasize the significance of this venture and answer your questions, a member of our volunteer alumni organizing committee would be happy to contact you to discuss this opportunity for support. Please contact William Fischer, chair of the alumni campaign committee at bill.fisher@penserv.com.
Current students or parents, community members, audience members:
If you wish to contribute to the new Bullard Music Studies Support Fund and thus the growth and future of the music program at Dickinson, Blanka Bednarz (Chair) at bednarzb@dickinson.edu ,Tel. (717) 243-4387 or Jim Rainey (Development Officer) raineyj@dickinson.edu Tel. (717) 245-1121 would be happy to contact you to discuss the opportunities for support.
To Contribute Online:
Go to www.dickinson.edu, Click on the "Give" tab at the top of the page. Once the "Give" page opens, click on the "Make Your Gift" link in the left. This will take you to the secure online gift form, where you can fill in the appropriate fields (gift amount, your name, etc.). Then scroll down under "Designations" and skip 11 fields with fund names next to them until you reach the field titled "Other Designations." Here. to designate your gift (to make sure the donation goes to this fund), enter "Bullard Music Studies Support Fund." Then, under "The gift is," click on "In honor of" and enter "Truman Bullard." Then proceed through the next steps.
To contribute by check:
Payable to "Dickinson College," In the memo line, designate the gift to the Bullard Music Studies Support Fund, in honor of Truman Bullard.

Mail to:

Dickinson College 
Office of College Advancement

Attn: Jim Rainey

P.O. Box 1773

Carlisle, PA 17013 

Matching gifts:
If you work for a company that makes Matching Gifts, your gift could be doubled or tripled. Obtain a matching gift form from your human resources office to mail separately to the same address above.

Dr. Bullard will be informed of your generous support and will acknowledge your gift.
Thank you for supporting current and future Dickinsonians in the study and experience of music!
Respectfully,
Blanka Bednarz
Associate Professor of Music
Department Chair