Concert April 27, 2014 and Fundraising Campaign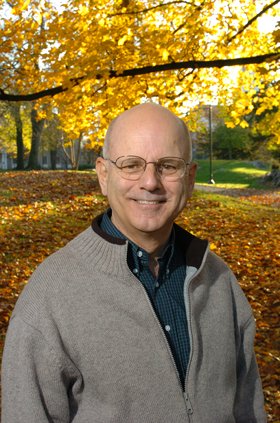 Dr. Truman Bullard
Dear Dickinson College Alumni, Current Students, Parents, Music Lovers, Faithful Audience Members,
On behalf of the Music Department at Dickinson College I invite you to join fellow alumni, current faculty, students and the campus community in a tribute to the extraordinary career of beloved master teacher and mentor, Dr. Truman Bullard, in celebration of his 75th year:
On Saturday, April 26, from 1- 4 p.m., we invite you to listen in on a dress rehearsal held at the First Evangelical Lutheran Church in Carlisle (21 South Bedford Street, corner of E. High and Bedford Streets). For alumni, there will also be an evening of reminiscences with Dr. Bullard at 6 pm. To attend the evening event, RSVP to William Fischer or Blanka Bednarz.

On Sunday, April 27, 2014 at 4 p.m., you are most cordially invited to join in celebration of Dr. Bullard by attending a performance of Johannes Brahms' German Requiem, a beloved work of Truman's and us all. Dickinson's Choir, Collegium and Orchestra and several alumni will be performing this magnificent work at the First Evangelical Lutheran Church in Carlisle. Soloists are alumna Anne Jennifer Nash '96 (soprano) and Damian Savarino (baritone).
This event will also mark an unveiling of a fundraising campaign in the name of Dr. Truman Bullard to support the music education of current and future Dickinsonians!
Whether you are an alumnus or alumna, a current student, a parent, a community member or a supporter of music at Dickinson, on behalf of Drs. Truman Bullard and Beth Bullard, the faculty of the Music Department, and very importantly current and future music students, we would be grateful and honored to have your support.
If you would like to make a gift to the campaign, the following options are available to you:
Alumni:
Because you are important to the growth and future of the music program at Dickinson, and because we want to personally emphasize the significance of this venture and answer your questions, a member of our volunteer alumni organizing committee would be happy to contact you to discuss this opportunity for support. Please contact William Fischer, chair of the alumni campaign committee at bill.fisher@penserv.com.

Current students or parents, community members, audience members:
To contribute to the new Bullard Music Studies Support Fund and thus the growth and future of the music program at Dickinson please contact Blanka Bednarz (Chair) at bednarzb@dickinson.edu ,Tel. (717) 243-4387 or Jim Rainey (Development Officer) raineyj@dickinson.edu Tel. (717) 245-1121.
Or to donate Online:
Go to www.dickinson.edu, Click on the "Give" tab at the top of the page. Once the "Give" page opens, select "How to make a gift," and go to "Securely On Line." Fill in the appropriate blocks (gift amount, your name, etc.). Then scroll down under Designations, skip 11 boxes with fund names next to them until you reach the block "Other Designations." Here, to designate your gift (to make sure the donation goes to this fund), enter "Bullard Music Studies Support Fund." Then, under "The gift is", click on "In honor of" and enter "Truman Bullard." Then proceed through the next steps.

Dr. Bullard will be informed of your generous support and will acknowledge your gift. And he will look forward to thanking you in person if you are able to attend the April 26-27 events in celebration of his 75th anniversary!
Respectfully,
Blanka Bednarz
Associate Professor of Music
Department Chair
---
Dr. Bullard has been a force in the lives of his students, colleagues and alumni. Here are examples of how meaningful his life, scholarship, leadership and love of music have been to us all:
Through his musicianship, his commitment to technical mastery, his musical scholarship and his gift for teaching, Truman Bullard both deepened and expanded the way we choral singers heard, felt and understood music. Professor Bullard molded us into a unified whole far greater than the sum of its diverse parts, giving us the power to communicate the spirit appropriate to every work. The experience over time was transformative and, on so many occasions, transcendent.

Joseph Sobel, '69
Truman's palpable passion for music is matched only by his passion for and love of Dickinson.

Robert Pound - Associate Professor of Music, Director of Orchestra
Alexander Strachan

During my time at Dickinson, I was always inspired by Professor Truman's dedication and commitment to the music department. He attended every performance he could whether it consisted of sitting in the audience or performing along with an ensemble. His encouraging words and caring manner helped me to reflect the love and passion he exudes in his character.

Alexander Strachan '13 - majored in Performance, Violin