Dickinson is one of only a handful of liberal-arts colleges that maintains its own study abroad program in Moscow, Russia. The choice of Russia's capital city for the program's home base allows students access to some of Russia's finest universities, libraries, theaters, museums and art galleries.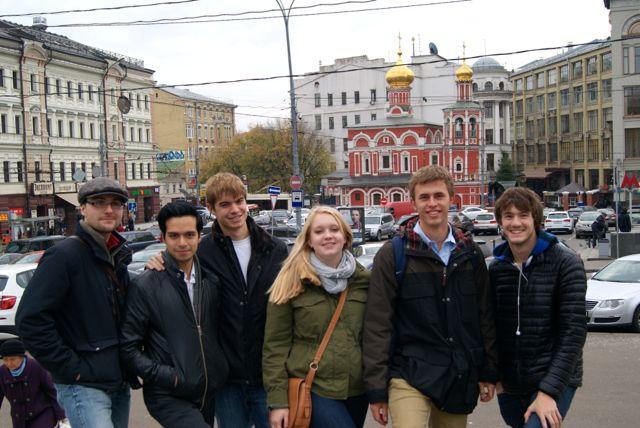 The Dickinson in Moscow program is based at the Russian State University for the Humanities (RSUH), one of the most dynamic and modern universities in Russia. Students with advanced language skills take courses with Russian students in a variety of classes. The program has two distinct forms of educational experience: the courses at the home university, which are complimented by the Dickinson programming. (Learn more about Russian higher education and how it differs from the American system.) Mikhail Bulgakov's cult novel "Master and Margarita" acts as the literary core of Dickinson in Moscow program, and it is used to guide the themes of the program.
Outside of the University, Dickinson students participate in a variety of other academic opportunities, including internships, research projects and conferences. Each student's experience is unique and conform to personal interests and field of study. Additionally, the program offers a course called Moscow Practicum, which intends to ease student's transition into everyday life in Moscow. Through this course, students create multimedia projects entitled "My Moscow."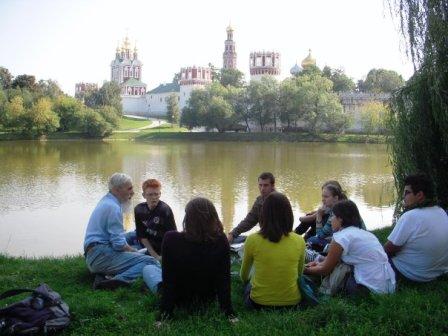 Working closely with Russian faculty at Dickinson, the on-site director of the Dickinson in Moscow program helps students register for courses and serves as their liaison to the university's administration. She also assists with the cultural adaptation process and any questions student might have. While in Moscow, students live with host families, carefully selected by the on-site director. The experience of living with a host family enhances the student's connection with the language and culture. Living in a Russian household gives students a chance to experience first-hand a modern Russian life.
The program also offers a variety of trips to enhance the learning experience. Short day trips within Moscow occur regularly, and some longer excursions occur once per semester. The combination allows students a breadth of experience and a wider understanding of Russian culture. Student often elect to travel on their own, experiencing other places in and around Russian and putting their language skills to the test.
For more information, contact the director of the Dickinson in Moscow program, Associate Professor of Russian Elena Duzs, at (717) 245-1276; email: duzs@dickinson.edu.