3-D printers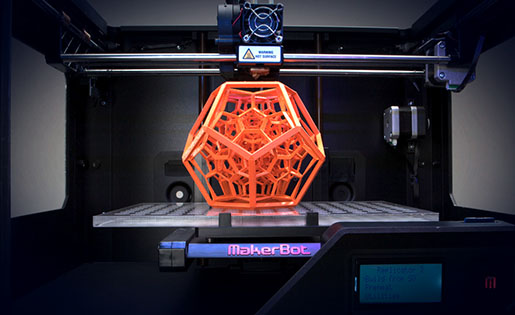 Now being moved into our new Makerspace, we have two 3-d printers that can work from templates processed through the maker-bot program- one Replicator I and a newer 5th generation replicator that is both more highly sensitive to information, as well as slightly faster than the older 3-d printer.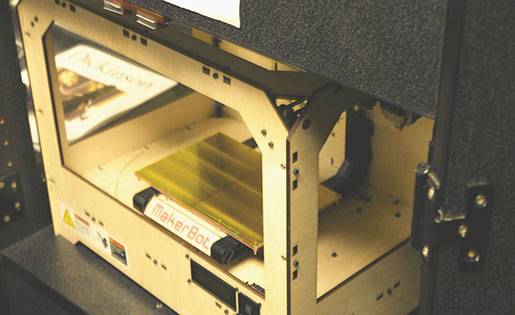 Replicator I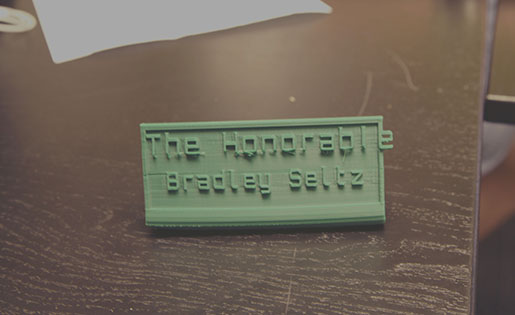 A 3-D name plate printed by our machine
A 3-D printer is controlled as an industrial robot. and operates by sequentially structuring layers of composite material to make a finished product. Although industrial printers can be formulated to use metals or ceramics, ours use a an easily liquidated plastic spool, working similar to a glue gun by melting the material and having it instantly re-harden in the desired shape.
Check out this video to see 3-D printing in action.

3-D printers work by taking a template for a design (we reccommend the site Thingiverse), importing it into the Makerbot computer program, saving it to an SD card, and inserting the SD card into one of our printers. It's that simple! Here are a few pictures of designs available on the Thingiverse website: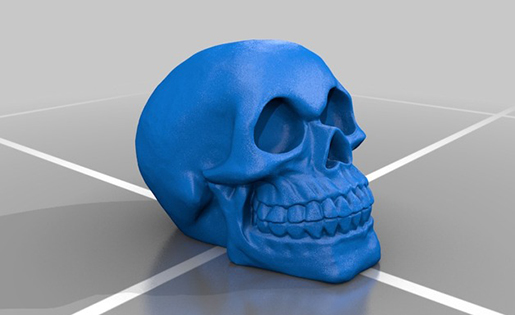 Skull 3-d Model
R2-D2 3-d model