Online registration for the 2021 Spring Into Fitness Challenge opens on Monday, February 15 and continues through Monday, March 8. The Challenge begins on Sunday, March 21 and runs through Saturday, May 1.
This campus-wide Challenge is open to all students, staff and faculty! Activities and programs are planned for each week, with special programs highlighting areas within the campus and throughout Carlisle. We look forward to sharing the activities for this year's Challenge very soon! Watch for updates to be shared on this webpage and through Dickinson Today announcements, Vitality, Twitter @DickinsonHR, and posters across campus. The updated 2021 Spring Into Fitness Challenge fillable-tracking form to track your weekly exercise minutes during this year's program will be available soon.
Click here to register online for the 2021 Spring Into Fitness Challenge!
Spring Into Fitness Challenge Tracking Form will be available in March 2021.
Who will claim the Golden Sneaker Trophy for 2021?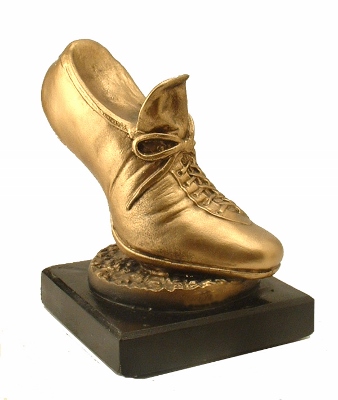 The 2020 Spring Into Fitness Challenge divisional winner was Academic Affairs!
---
2020 Spring Into Fitness Challenge Outcomes
The 2020 Spring Into Fitness Challenge was a unique program, due to the COVID-19 complications and remote working for our community. The snapshots below show the outcomes for the 6-week activities. One new event we offered was the Walking Alphabet Challenge that kicked off on March 31 and ran through April 25. From the participants photos submitted (and with a few graphics from Pixabay where needed to fill the missing items) we completed this fun alphabet challenge and created a pdf from the photos just for fun! (This may eventually be updated as a PowerPoint booklet with voiceover.)