We are committed to recognizing superior talent and service, regardless of financial need or citizenship, as we seek students who will benefit from and contribute to Dickinson's vision: to be actively engaged with the wider world and challenged to think differently and act boldly.
Dickinson's financial-aid packages include both grants and scholarships. Grants may be from the college's endowment, from state or federal sources or from outside agency funds, and most are based on demonstrated financial need. (Submit all required forms by your selected application deadline for need-based aid). Scholarships are designed to recognize the exemplary academic performance of prospective students without regard to financial need. The merit scholarship will be the first component of any need-based financial aid award.
Academic Merit Scholarships
Dickinson considers all applicants for academic scholarships and awards merit ranging from $15,000 to $35,000 per year.
The admissions committee will make determinations on an individualized basis. No additional application materials are required to be considered for these merit scholarships—this underscores the importance of submitting the highest-quality and best-prepared application possible.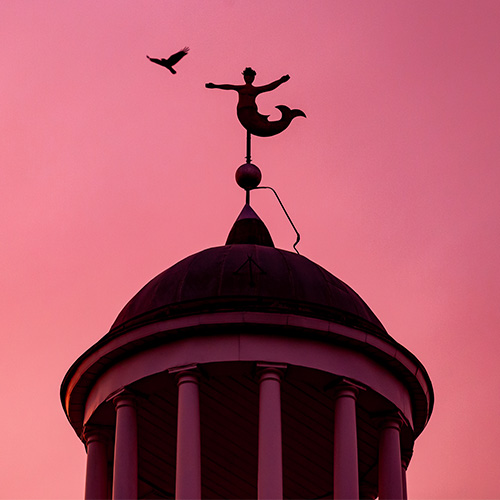 THE PRESIDENTIAL SCHOLARHIP
The Presidential Scholarship is worth $180,000* ($45,000* per year) toward tuition for eight semesters of full-time study at the college (including off-campus study in a Dickinson program or partner program). It is Dickinson's highest recognition for academic achievement and leadership. Recipients are top students in a challenging high-school curriculum. Presidential Scholars participate in special programming each semester with President John E. Jones '77, P'11. A separate application is required. (*This is a new amount for the 2023-24 applicant cycle. Only students applying for fall 2024 admission are eligible.)
Learn More & Apply
ARMY ROTC SCHOLARSHIP PROGRAM

The Army ROTC Scholarship is a three- or four-year, full-tuition scholarship awarded annually to a couple of thousand students across the country who show interest in becoming an officer in the U.S. Army. The successful candidate will demonstrate outstanding academic performance, athletic ability, leadership potential and a desire to be a physically fit, critical-thinking problem solver. In addition, the scholarship pays the student $600 per semester for books and a $420 per-month stipend. At Dickinson, this scholarship also comes with an additional $5,000 per semester toward housing and food. Learn more.
COMMUNITY COLLEGE PARTNERSHIP PROGRAM

Recognizing that the path to a four-year degree can be blazed not only from high school, Dickinson has established a Community College Partnership Program that goes well beyond the passive articulation agreements found between most community and four-year colleges. Dickinson's collaboration allows students to reduce total educational expenses by attending one of our region's five top community colleges during their first two years. While there, they participate in an honors program and receive academic advising from Dickinson staff. Learn more.
CURLEY SCHOLARSHIP (for students in PA's Lycoming, Lehigh or Northampton counties)

Two half-tuition scholarships awarded annually.

Established in 1993, these scholarships are awarded to students who reside or attend school in Lycoming, Lehigh and Northampton counties). Learn more.
DICKINSON-CUMBERLAND COUNTY SCHOLARSHIP

The Dickinson-Cumberland County Scholarship is a four-year, full-tuition scholarship awarded annually to a Cumberland County resident who wishes to make a positive impact in the community. Learn more.
DICKINSON-CET GLOBAL LEADERS SCHOLARSHIP

The Dickinson-CET Global Leaders Scholarship is a four-year, full-tuition scholarship awarded annually to a student who shows interest in global issues and has participated in CET high school programs for which Dickinson grants credit. Learn more.
DICKINSON-SANDIA SCHOLARSHIP (for students in Southern California, Arizona or New Mexico)

Two full-tuition scholarships

The Sandia Foundation was established by Hugh B. Woodward, class of 1908, and Helen Kisner Woodward, class of 1908. This scholarship is awarded to students who reside or attend school in the Southwest (Southern California, Arizona and New Mexico) who have demonstrated community-service or community-leadership experience. Learn more.
The Music Scholars Award covers the yearly cost of private music studio lessons (up to $1,500 annually over four years). Award recipients are not required to major in music, but they must participate fully in a faculty-led music department ensemble. Learn more.
REYNOLDS LEADERSHIP SCHOLAR PROGRAM ($50,000/year for students in Maryland)

The Reynolds Leadership Scholar Program awards recipients with $200,000 toward tuition for eight semesters of full-time study at the college (including off-campus study in a Dickinson program or partner program). Recipients are top Maryland residents in a challenging high-school curriculum who have the potential to be leaders at Dickinson, in their communities and around the world. The scholarship is funded by George and Jennifer Ward Reynolds '77. A separate application is required. Learn more.
THE INGE PAUL AND JOHN R. STAFFORD SCHOLARSHIP FOR BIOINFORMATICS

The Inge Paul and John R. Stafford Scholarship for Bioinformatics funds the Provost Scholarship ($30,000 per year) for a superior student in the life sciences and provides an additional $3,000 in total research support to be used any time during the scholar's four years at Dickinson. Stafford scholars are advised by a faculty mentor and have multiple research opportunities. We expect that this experience will prepare Stafford scholars to be competitive for prestigious postgraduate awards, such as the Fulbright and the Howard Hughes Medical Institute fellowships and, ultimately, a career in research or medicine. Recipients meet Provost Scholarship requirements and demonstrate a strong interest and intention to major in the life sciences.
These benefits are distributed through the VA for eligible veterans, service members, and qualified family members. They may receive up to 100% of their tuition paid for, as well as books and supplies, and a housing allowance. These benefits open new doors for eligible students by giving them unprecedented access to higher education.
Outside Scholarships
Any student receiving financial aid who also receives scholarships, loans, tuition remission or support from a source other than the college must report the additional aid to the Dickinson Financial Aid Office. Such assistance can affect the student's eligibility for assistance from federal and institutional resources. The total amount of aid received by the student cannot exceed need as computed by federally approved methodology. The college will always reduce or eliminate self-help (loans or work) before reducing grant aid. Easily search for outside scholarship opportunities.
Additional Information
As a Division III athletic institution, Dickinson is not able to award scholarships based solely on athletic talent.
Questions about scholarships should be directed to the Office of Admissions at admissions@dickinson.edu or 800-644-1773.