Dickinson is a nationally recognized liberal-arts college chartered in 1783 in Carlisle, Pa. Our distinctive approach translates into a competitive edge—95% of graduates are in a job, internship, graduate school or pursuing a fellowship within one year. And we are committed to making a Dickinson education affordable and accessible to all.
About the Reynolds Leadership Scholar Program
The Reynolds Leadership Scholar Program awards recipients with $200,000* ($50,000*/year) toward tuition for eight semesters of full-time study at the college (including off-campus study in a Dickinson program or partner program). Recipients are top Maryland residents in a challenging high-school curriculum who have the potential to be leaders at Dickinson, in their communities and around the world. The scholarship is funded by George and Jennifer Ward Reynolds '77. A separate application is required.
As Dickinsonians, Reynolds Scholars will participate in special programming with Jennifer, including meaningful interactions with Maryland-based leaders across all industries, leadership training and mentorship with Dickinson alumni, and an annual dinner with college leadership, hosted by Jennifer and George.
*New amount for the 2023-24 applicant cycle
Apply to be a Reynolds Scholar
A separate application is required to be considered for the Reynolds Scholarship, including a 300-word reflection on leadership.
Apply Now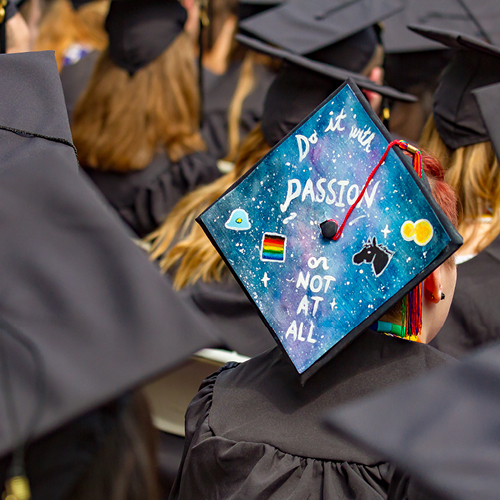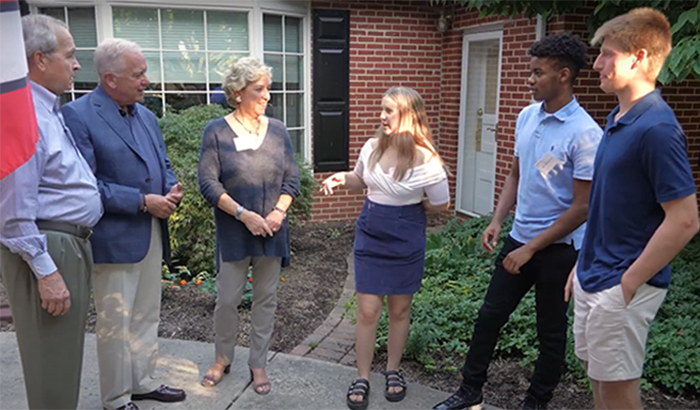 Five student-leaders in Dickinson's class of 2026 are staking a claim in the college's history books as Dickinson's inaugural Reynolds Scholars.
About the Reynolds'
Jennifer and her family got their successful starts in Maryland, and this scholarship is Jennifer's way to give back to a community that has given her and her family so much. She wants this scholarship to help other Maryland-based future leaders gain unparalleled opportunities to excel, starting with a Dickinson education and beyond.
Jennifer and her husband George have been highly involved in a number of Maryland organizations, including the National Aquarium, the Walters Art Museum, the Irvine Nature Center and Sheppard Pratt Hospital. She has twice been named one of Maryland's Top 100 Women by Warfield's Daily Record and is a past recipient of the Distinguished Women's Award from the Girl Scouts of Central Maryland.
A partner and director of the commercial real estate firm Ward Properties, Jennifer has spent over 30 years in the asset management business, most recently holding the position of vice chair and chief investment officer of Legg Mason Trust. Jennifer honed her leadership skills at Dickinson, particularly through the tennis team and as a member of Wheel and Chain, a women's honorary society. She served as chair of Dickinson's Board of Trustees from 2008 to 2017.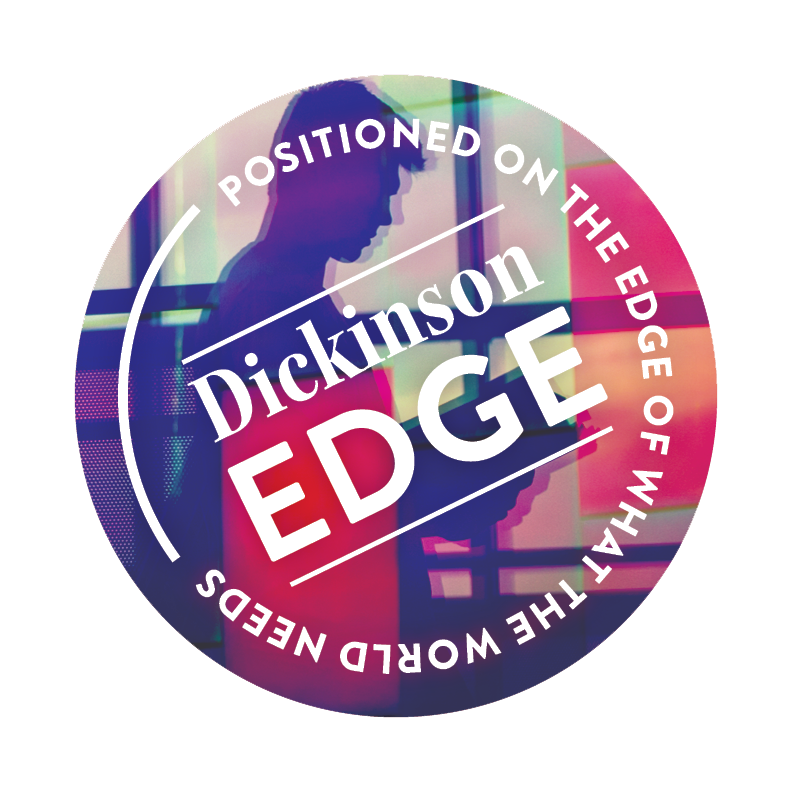 DICKINSON EDGE
DICKINSON IS A VERY DIFFERENT KIND OF LIBERAL-ARTS COLLEGE positioned on the edge of what the world needs.