Popel Shaw Center for Race & Ethnicity Mission
The Popel Shaw Center (PSC) is a campus resource for students, faculty, and staff dedicated to transforming Dickinson College into an inclusive antiracist learning environment. The PSC approaches antiracism as an intersectional practice; thus recognizing, "the major axes of social divisions in a given society at a given time, for example, race, class, gender, sexuality, dis/ability, and age operate not as discrete and mutually exclusive entities, but build on each other and work together" (Collins and Bilge, 2016, 4). The PSC defines antiracism as a philosophy and practice that challenges racial bias, exclusion, and discrimination. Antiracist behavior means supporting antiracist policies through action and expressing antiracist ideas (Kendi, 2019, 13). The Center embraces antiracism to explicitly recognize conformity, exclusion, and inequity, as patterns diversity, equity, and inclusion (DEI) work in higher education seeks to correct. Our work facilitates antiracist education through a variety of modes, including cultural awareness programs, community dialogues, mentoring opportunities, lectures, policy advocacy, and workshops.
The PSC recognizes how Dickinson community members employ race, ethnicity, and nation as significant identity categories informing how they understand themselves, relate to others and experience the world. Even though these categories are historically contested and socially constructed, they can serve as meaningful sites of education, reflection, and action. The PSC aspires to help community members develop the awareness and skills necessary to recognize various forms of racial, ethnic, and national inequity and respond thoughtfully. Thoughtful antiracist responses vary in form and context but are interrogative and reparative in nature. Notably, they are grounded in a desire to challenge power relations and oppression, mend wounds, build community, and foster a socially just learning environment.
The PSC's revised mission is a collaboration between Vincent L. Stephens, Director of the PSC and the PSC's 2019-20 Advisory Group members Kirk Anderson (Assistant Professor, Educational Studies), Jorden Hayes (Assistant Professor , Earth Sciences), Sheela Jane Menon (Assistant Professor, English), Christian Perry (Assistant Director, PSC), Toby Reiner (Associate Professor, Political Science), and Amaury Sosa (Assistant Professor, Spanish and Portuguese)
Who is Esther Popel Shaw?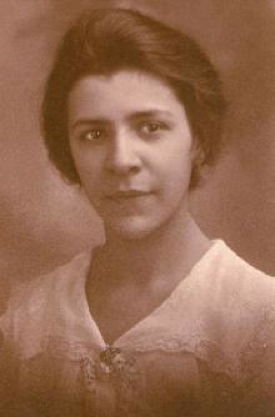 The PSC is proudly named after Esther Popel Shaw '19 (1896-1958). Esther A.B. Popel (later Esther Popel Shaw) was the first African-American woman to graduate from Dickinson College. Professionally, she was a published poet of the Harlem Renaissance Era and an anti-racist and feminist activist.