J Street U Dickinson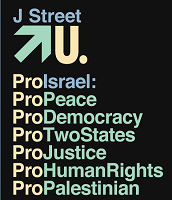 J Street U Dickinson is our campus's chapter of the pro-Israel, pro-peace national student movement. We care deeply about ensuring Israel's Jewish and democratic future. We also believe that all people, including Israelis and Palestinians, should be able to live in peace within a sovereign and democratic homeland. Because we believe that a negotiated and permanent peace will best serve both peoples, we are committed to advocating for a two-state solution.
Our role on campus includes education about the Israeli/Palestinian conflict and about effective advocacy, so that members can be successful in promoting peace.