Homecoming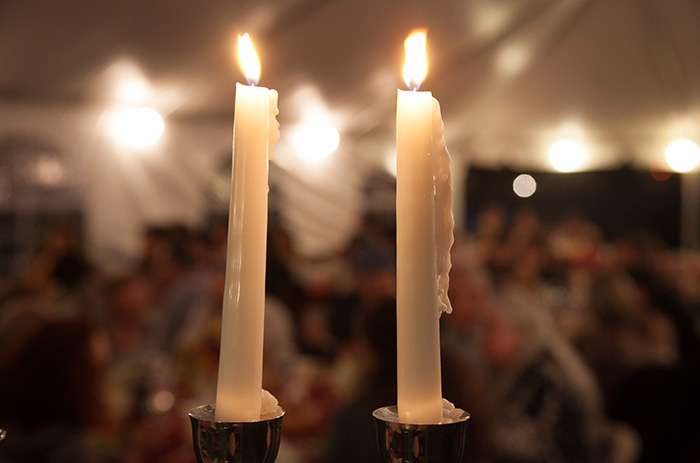 5th Annual Stanley Ned Rosenbaum Judaic Studies Lecture
Please join us for a series of special events to mark the Fifth Annual Stanley Ned Rosenbaum Judaic Studies Lecture during Dickinson's Homecoming & Family Weekend.
Friday, September 21, 2018
Shabbat Services led by Rabbi Herber P'19
Consultant at the Shalom Hartman Institute, North America. Rabbi Herber previously served 15 years as the spiritual leader of Congregation Beth Israel Ner Tamid, Milwaukee's only Conservative synagogue.
6 p.m. | Stern Center
Stanley Ned Rosenbaum Shabbat Catered Gourmet Dinner
7 p.m. | Stern Center
Fifth Annual Stanley Ned Rosenbaum Judaic Studies Lecture
8:00 p.m.
Guest Speaker: Mary Rosenbaum is a freelance writer and editor who has been published in a number of religious and secular magazines and newspapers. She is the former Executive Director of Dovetail Institute for Interfaith Family Resources; Served as Executive Director for Congregation Beth Tikvah and lectures and talked at numerous Protestant churches.
Title: 'Tradition and Tolkien: Creating Judaism One Household at a Time'
Rethinking ways to integrate faith into our lives, even when there may be more than one perspective in a household, Mary Rosenbaum will reflect on the years that built Jewish life at Dickinson.
Location: Asbell Center Lawn (rain location: Stern Center)
Asbell Center Bagel Brunch
Sunday, September 23, 2018
9:30 - 11 a.m. | Social Hall
Join us for coffee, bagels and great conversation.