Dickinson Campus Collaborations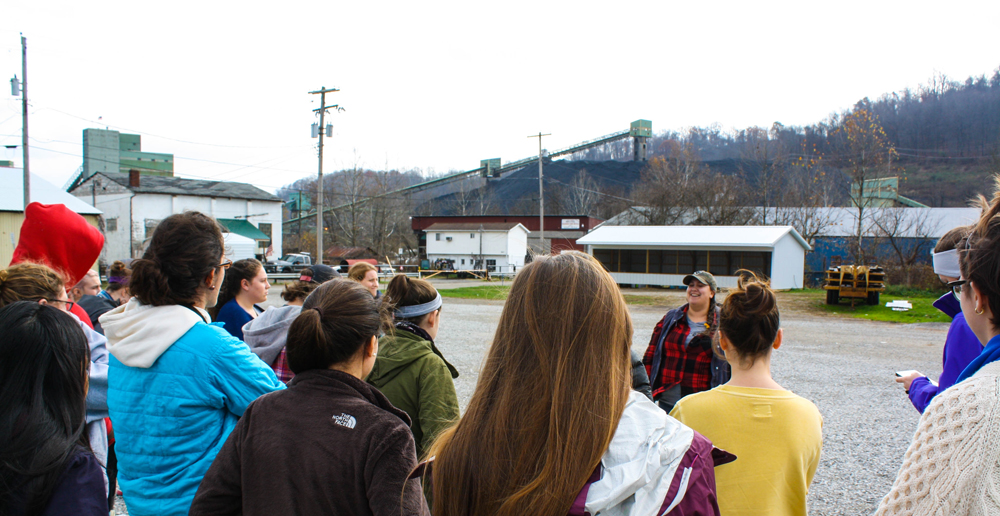 Want to hear about events and collaborative opportunities? Sign up for our monthly newsletter.
ALLARM collaborates in the Dickinson College campus to enrich student experiences with community-based environmental opportunities, build connections in our campus network, and further the work of our students and organization. Please email us or stop by our offices in Kaufman if you are interested in collaborating!
Collaborative Opportunities
ALLARM works to deliver a variety of community-based environmental learning opportunities. Here are some of the ways we work with the campus community:
Lectures
On average ALLARM presents to 12 classes each year, ranging from anthropology to economics. ALLARM can provide readings and create a presentation tailored to meet your needs and desired topic.
Labs
In the past we helped with impromptu labs examining elevated conductivity from road salt in Carlisle, but we are happy to brainstorm!
Field Trips
We have a number of community and agency contacts, and are happy to help facilitate field trips. In the past, we have helped organize trips to areas with active extractive industries to tours of local water management facilities.
Guest Speakers
Our network of community and environmental advocates in Pennsylvania is extensive, and we are more than happy to connect you with outside guest speakers in our field.
Service Learning
We collaborate with faculty members and campus groups to coordinate service learning projects for students.
Independent Research and Studies
From acting as a resource to students doing independent research to collaborating on research projects, we are happy to help brainstorm ideas and/or connect your students to partner organizations.
Collaborative Themes
ALLARM partners members of the Dickinson campus to provide relevant learning experiences on a variety of topics, including:
Environmental Policy
Clean Water Act: translation to PA code.
Pennsylvania environmental movement role in policy initiatives.
Chesapeake Bay: from Obama's executive order to on the ground projects.
Stream Monitoring
Unconventional Drilling
Federal and Pennsylvania shale gas policy overview
Science of shale gas extraction
Shale Gas Monitoring: finding well permits, monitoring site selection, techniques and more
Science Communication
Tailoring findings to a specific audience
Citizen science and scientific education
Social marketing for community buy-in
Non-Profit Skills
Campaign organizing and movement building
Grant writing
Volunteer recruitment and retention
Meeting facilitation
Fostering a productive workplace
Strategic planning
Community Story Telling
Community successes and protection efforts
Policy impacts
Case studies of monitoring outcomes and data uses
If you are interested in collaborating, please email us or stop by our offices in Kaufman.
Want to hear about events and collaborative opportunities? Sign up for our monthly newsletter.