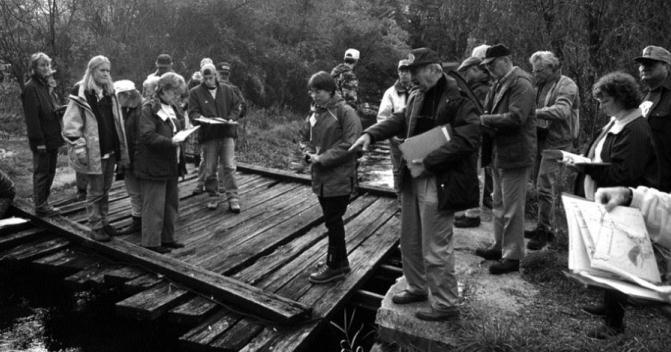 ALLARM was founded in 1986 by Dickinson College Professor Candie Wilderman, as the Alliance for Acid Rain Monitoring. The original focus of ALLARM's mission was to study the impact of acid deposition on Pennsylvania's waterways and the effectiveness of the Clean Air Act amendments, which was achieved with the help of community volunteers across Pennsylvania. With more than 500 volunteers monitoring sites statewide, this initiative eventually resulted in the most comprehensive database of pH and alkalinity of Pennsylvania streams.
In 1996, ALLARM expanded its focus and changed its mission - ALLARM began working with communities on a broader range of water resource concerns in addition to the issue of acid deposition. Furthermore, ALLARM took on a service provider role by offering assistance to watershed groups to build their ability to conduct science and address community concerns about their local water resources.
Past Projects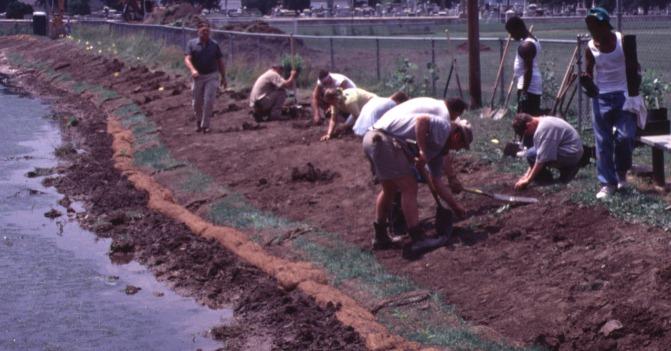 p

H Database

When ALLARM was founded in 1986, volunteer monitors across the state gathered data on a weekly basis at more than 550 sites in 96% of Pennsylvania's counties. After more than 10 years and more than 16,000 volunteer hours, this effort resulted in the most comprehensive database of pH and alkalinity in Pennsylvania streams. This database, updated in 2004, is available online on the Pennsylvania Spatial Data Access (PASDA) site.
Mully Grub
The Mully Grub stream runs through the Borough of Carlisle, and is a tributary of the LeTort Spring Run, a renowned trout stream. The source spring of the Mully Grub is buried under Carlisle. As Carlisle developed over the centuries, the Mully Grub was redirected through underground piping. Today, most of the Mully Grub flows beneath the streets, a small section rises above ground near the confluence with the LeTort Spring Run.
In 1998, after years of monitoring and collecting stream data, Candie Wilderman and her students demonstrated that the Mully Grub contributed pollution to the LeTort. As a result of these findings the LeTort Regional Authority, a community watershed organization, worked with ALLARM and Dickinson students to develop a restoration plan. The project is an excellent example of what can be accomplished through the cooperation of a community and an academic institution. The full case study, completed in 2004, can be viewed here.