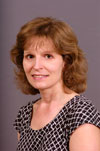 Noreen Lape
Associate Provost of Academic Affairs
and Director of the Writing Program
lapen@dickinson.edu
Phone: (717) 245-1904
Office: Norman M. Eberly Writing Center,
Waidner-Boyd Lee Spahr Library
Since 2009, I have served as Director of the Writing Program/Norman M. Eberly Multilingual Writing Center, which offers writing tutoring in eleven languages. As Director, I have developed a Writing Associates (Fellows) Program, transformed a well-established English writing center into a Multilingual Writing Center, administered a three-tiered writing requirement, coordinated a writing-focused faculty development program, and organized the Writing Assessment Project. In 2014, and in collaboration with faculty from across the disciplines, I developed a Quantitative Reasoning Center. My teaching experience includes first-year writing, research writing, writing & wellness, and American literature courses as well as tutor training and composition theory at both the undergraduate and graduate levels. My most recent publications have focused on training tutors in emotional intelligence, developing a Multilingual Writing Center, and adapting writing pedagogy to mathematics courses. Currently, I am finishing a book manuscript entitled Internationalizing the Writing Center: Developing a Multilingual Writing Center that offers a rationale, administrative plan, and tutor training strategy for a Multilingual Writing Center.
Noreen Lape's Curriculum Vitae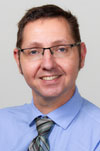 John Katunich
Associate Director of the Writing Program
Specialist for Multilingual Writers
katunicj@dickinson.edu
Phone: 717-254-8390
Office: Norman M. Eberly Writing Center,
Waidner-Boyd Lee Spahr Library
I arrived at Dickinson College in 2018, having come from Penn State University where I had been teaching in the ESL Certificate Program in the College of Education. Coming from the field of Teaching English as a Second Language (TESL), I see one of my most important roles as the Associate Director of the Writing Program to be advocacy and support for multilingual and international writers at Dickinson. In teaching the course WRPG 101 US Culture and Academic Writing, I have observed firsthand how international and multilingual writers enrich our campus community in vital ways, and I am available to work with faculty and campus leaders to explore ways to leverage the linguistic repertoires that international and multilingual students bring to Dickinson classes. I also coordinate the Writing Associates program, in which trained tutors are attached to specific courses to support student writers and collaborate with faculty to enhance the quality of writing instruction. In my scholarly work I have been exploring the complex relationship between cultural, linguistic and biological sustainability and the teaching of English, and how the teaching of English is implicated in present crises of climate change and migration.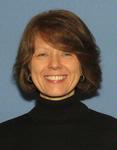 Carol Wetzel
Coordinator of the Writing Program/Writing Center
wetzelc@dickinson.edu
Phone: (717) 245-1620
Office: Norman M. Eberly Writing Center,
Waidner-Boyd Lee Spahr Library