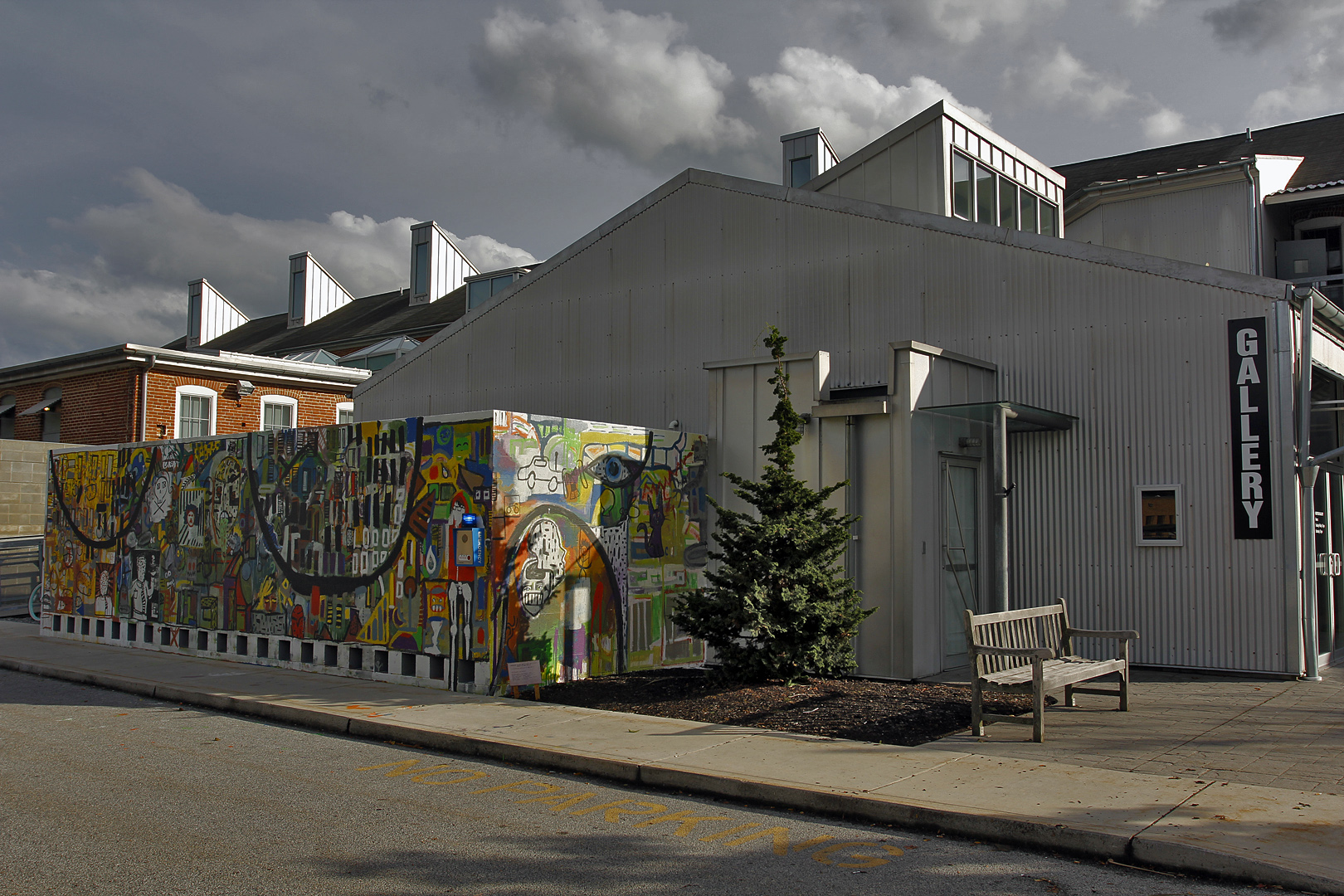 The Goodyear Gallery serves the department of art & art history, the college community, by showcasing the work of contemporary and emerging artists, and studio art senior seminar work, which is an annual exhibition that takes place each fall. Gallery programming is focused on providing support to classes in the department and affording students the opportunity to learn from working artists by installing shows, and maintaining and curating the gallery space. Most exhibitions have opening receptions that often include artist talks and are open to the general public. *The gallery is located in the rear of the Goodyear Building near the studio art facilities and can be accessed by using the Cedar Street parking lot entrance.
The Goodyear Project Wall
The Goodyear Project Wall is located outside of the Goodyear Gallery and is dedicated to large-scale public art projects that are collaborative in nature. The inaugural project for the wall took place in September of 2013 and featured a collaborative project between artist
Paul Manlove
and a group of fourteen students and
faculty
. For the 2018 Wall Mural by Deirdre Murphy, please refer to the
Conodoguinet: A Long Way with Many Birds
Key in jpeg format and is located on the mural.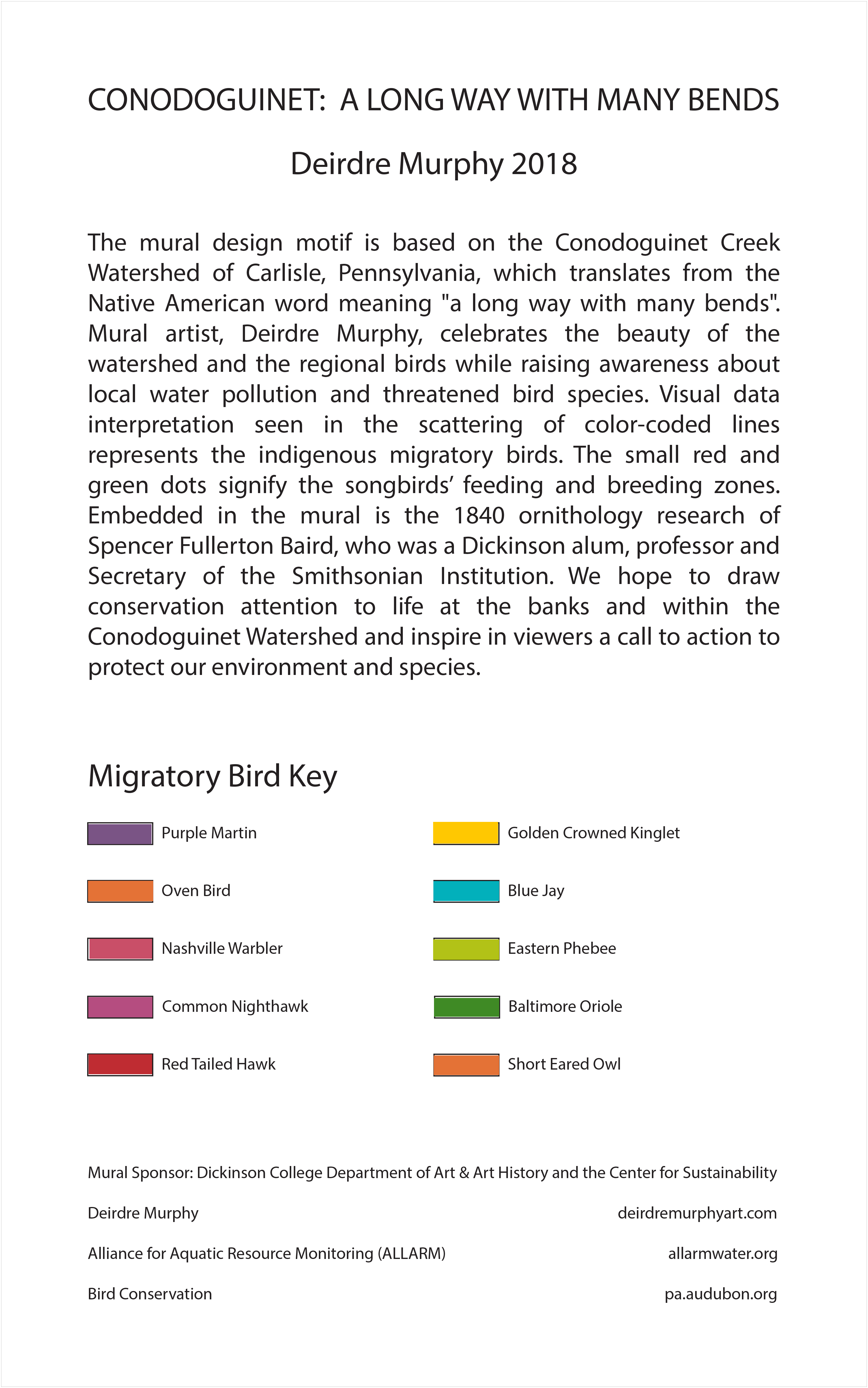 *The Goodyear Gallery, Goodyear Building (Cedar Street Entrance)
595 West Louther Street
Carlisle, PA 17013
Tuesday - Friday | 3-5pm
Saturday 2-5pm
**Closed October 23 and November 21-24
Events
Past events include:
You can review previous event information and future information by following our event blog or our facebook page. Subscribe to our events: