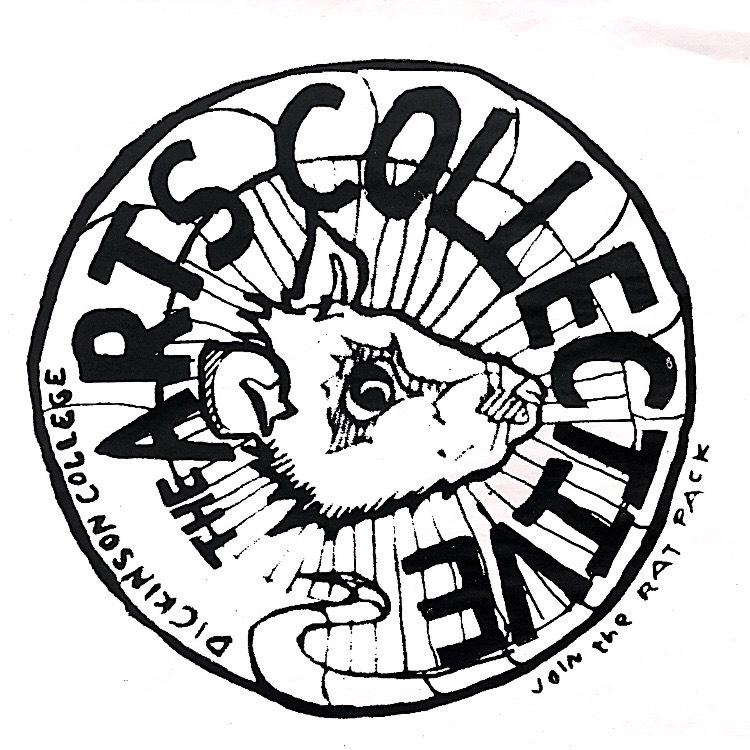 The Arts Collective is the art club on campus! We seek to provide students with the opportunity to make art in a casual setting, meet other creative and artistically-minded people, and explore different materials and mediums. One of the club's primary goals is to increase the prevalence of art on campus and engage the greater Dickinson community in discussions about the arts. We host regular opportunities for everyone on campus to become more involved in Dickinson's art community. We have bi-weekly meetings in the evenings that normally last for about an hour and create laid-back opportunities for students to participate in various art-related activities with supplies provided by the exec board (bought with money from Student Senate). Membership is very non-committal, and anyone and everyone is welcomed to come to one or all meetings, and to come and go as they please. There is no fee to join and no student dues. Some of the activities include, casual art activities, having faculty dinners, exhibiting and putting together an annual Juried Show for student art, and attending art galleries together.
The club is run by a 4-5 person executive board of Dickinson students, and it has one advisor from the A&AH department. New members of the executive board are chosen by current board members only (there are no all-club elections). Board members are often on the board until they graduate, until they go abroad (but they can re-join if they'd like when they come back), or until they decide they no longer want to be on the board. The club is funded mostly by Student Senate (for pre-budgeted events) annually, and partially funded by fundraising done by the club (such as by selling shirts with our logo printed on it).
Besides in art buildings such as Weiss and Goodyear, meetings often take place in the Arts Collective house, a special-interest house that houses 5 people but also provides the club with a space to store supplies, hold meetings, and host events. Anyone can apply to live in the house, but there is an expectation that house members will be active members of the Arts Collective if they are accepted into the house, and they are made aware that the house is regularly used for AC events in the application. The house application gets sent out to the entire AC mailing list, but anyone is welcome to apply. The board and the house members collectively decide who will live in the house based on submitted applications. For more information contact us below.
Contact us!
Email: artscollectivedickinson@gmail.com
facebook: "Arts Collective at Dickinson"
Instagram: @dickinsonartscollective