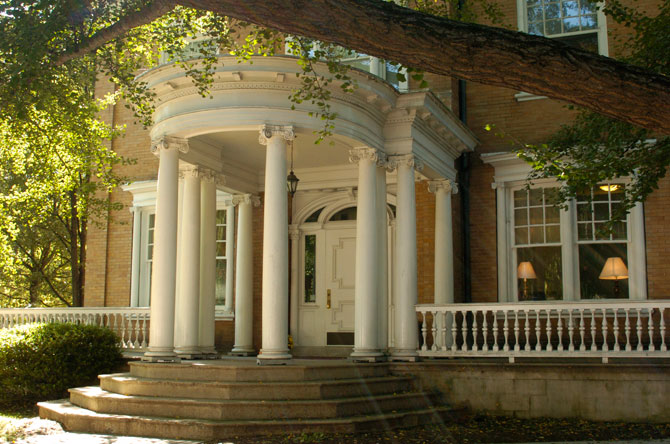 Office hours are M-F 8:30 a.m. - 4:30 p.m.
Letters of Recommendation or Reference Release Information
The Office of the Registrar collects and maintains academic records at Dickinson College. On the Registrar's website you may view academic calendars and course catalogs and find information about adding and dropping courses, graduation requirements, transcripts and related reports and records.
The Office of the Registrar plays a key role in the development and implementation of the vision and shared values of Dickinson College. We support the college community by:
engaging students in ownership of and responsibility for their own education
protecting the integrity of a Dickinson degree, while appreciating the diversity and individuality of each person
accurately and efficiently maintaining and communicating information utilizing advancing technology
providing access to academic records in compliance with federal and professional standards
operating as a team to uphold college and faculty instituted policies and procedures in a just and compassionate manner
*Important Information About Transcript Orders
The U.S. Postal Service is experiencing an unprecedented volume increase and limited employee availability due to the impacts of the COVID-19 pandemic. There have also been delays reported with International mail, including instances where some countries are not accepting mail for certain periods of time.
Please note that there could be delays receiving official transcripts mailed from Dickinson College.
Students and Alumni should select electronic delivery from the National Student Clearinghouse whenever possible.