Overview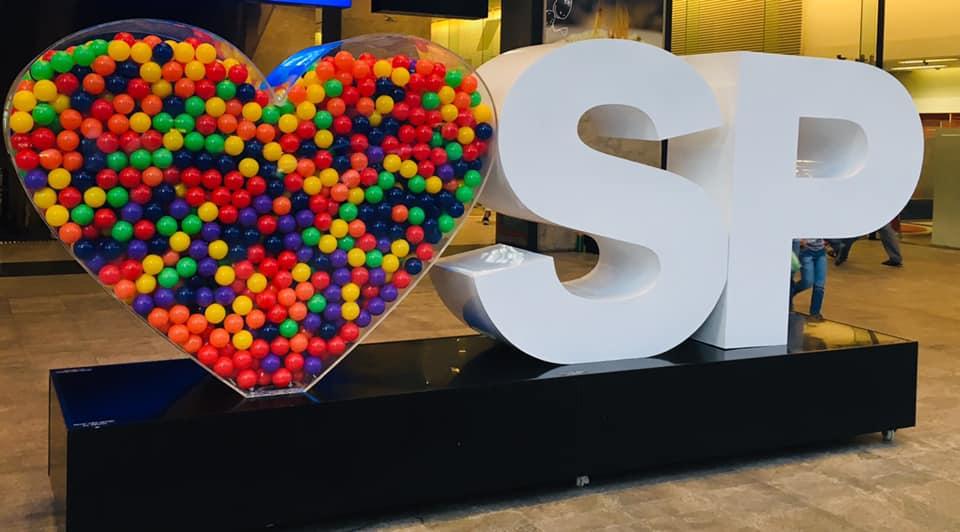 * BEGINNING SPRING 2021*
Students on the Brazil program have the best of all worlds: the opportunity to immerse themselves in Brazilian culture and the Portuguese language, direct enroll at the University of São Paulo (Universidade de São Paulo, USP) and the support they need to navigate Brazil's biggest city and thrive at its most prestigious university. Students do this through the support of onsite staff, a pre-semester, intensive Portuguese course, a homestay experience and a Dickinson core course that helps students grapple with the complexities of Brazil from an interdisciplinary perspective. Dickinson in Brazil is offered in cooperation with CET Academic Programs.
Program Highlights
Pre-semester language course
Experiential, interdisciplinary Dickinson core course
Language and cultural immersion (all courses taught in the Portuguese language)
Direct enroll in courses at the prestigious University of São Paulo
Brazilian host family
---
Academics
Upon arriving on-site, students enroll in a three-week intensive pre-semester Portuguese course taught by CET faculty. During the semester, students will enroll in the Dickinson core course, Brazil in a Latin American Context.
Students will also direct-enroll in two to three courses at the University of São Paulo (USP), which offers a broad range of courses. These courses are taught in Portuguese and taken alongside Brazilian undergraduates.
Students have access to all courses offered at USP, which allows them to take a wide variety of courses in the sciences, social sciences and humanities that are complimentary to the home school curriculum. Information about course offerings is available on the USP website.
Univeristy of São Paulo
The University of São Paulo (Universidade de São Paulo, USP) is a public university in the Brazilian state of São Paulo. It is the largest Brazilian public university and the country's most prestigious educational institution and holds a high reputation among world universities. USP is involved in teaching, research and university extension in all areas of knowledge, offering a broad range of courses. Students will spend much of their time on the beautiful, vibrant campus, where they can take advantage of the many cultural opportunities available to its students, including several museums with free admission.
Academic Excursions
This academic program is enhanced by various day and overnight excursions to areas of cultural, political and historical interest, including Salvador, Bahia. These excursions are tied to components of the core course.
---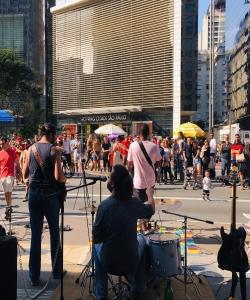 Living in São Paulo
As the largest Portuguese-speaking city in the world, São Paulo is a vibrant and bustling city fill with a wide array of things to do. Student can explore the shops, festivals, parks, and attend a futebol game.
Housing and Meals
Students live with homestay families located throughout São Paulo. Students will commute to and from campus using São Paulo's extensive public transportation system.
Host families provide students with two meals a day. Students receive a stipend for the remaining meals. The host families offer students the opportunity to discover Brazilian culture through their daily lives. Students can also take advantage of the city's vibrant food scene, trying the local cuisine at any of the nearby restaurants or shopping at the farmer's markets.
---
Program Fees
The program fee includes tuition, room, board, and academic excursions. Board includes two meals per day provided by the homestay family. A lunch stipend is provided for each student for the duration of the program. See the budget sheet for more information.
---
How to Apply
Online Application
Students interested in applying to the Dickinson in Brazil program can create an application online by going to the application page and clicking "apply now."
Application Deadlines
Fall and Academic Year: March 1
Spring: September 7
Eligibility
2.8 GPA
Three semesters of Portuguese OR Four semesters of Spanish (no Portuguese required)

Students who only have two semesters of Portuguese may be eligible if they can demonstrate proficiency in another Romance language
---
Contacts
Contact Marissa Mitchell, Coordinator/Advisor in the Dickinson College Center for Global Study & Engagement, with any questions about this program