Dickinson in Cameroon in partnership with SIT (Yaoundé)
Teku T. Teku – Academic Director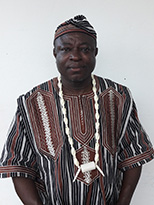 Teku is the inaugural Academic Director of the new joint Dickinson and SIT program in Cameroon. Teku spent one academic year (1998-99) at Dickinson College as the exchange student from the University of Yaoundé I. He also joined the Dickinson in Cameroon program in 1997 as a student assistant, and eventually became Associate to the Program Director in charge of academic trips. In this position, he travelled with many groups of students through the ten regions of Cameroon. His mastery of the villages, towns, people, and cultures of Cameroon caused students to name him the "Mayor of Cameroon'. He later became Resident Director of Dickinson in Cameroon in 2007. Teku holds a bachelor's degree in Philosophy/Psychology and a post-graduate diploma (Maitrise) in Social Psychology from the University of Yaoundé I, Cameroon. He earned his master's degree in Educational Psychology from the University of Buea, Cameroon and is currently working on his Ph.D at Catholic University of Central Africa (UCAC). He is a researcher in intercultural communication in international education.
In his free time, Teku enjoys spending time with his family, attending soccer matches, farming in the village, and participating in village development and cultural association meetings. In his culture, the kitchen is not a place for men. However, through his visits to America and interactions with Americans, he has learned there is no gender barrier in cooking. Therefore, he has started spending some of his free time learning how to cook.
Click here for program details on Dickinson in Cameroon in partnership with SIT.
---
Dickinson in China (Beijing)
Chase Cui – Program Coordinator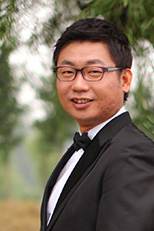 Chase was born and raised in Beijing and holds a degree in Chinese literature. He got his start in education product development at the prestigious Tsinghua University. At New Oriental Education and Technology, he provided guidance for students interested in studying at universities in the US, UK, and Australia. He has been invited by the University of Vermont, American University, and other universities to consult on American international education.
At Dickinson, Chase is responsible for Dickinson's program in Beijing. His responsibilities include communicating with students and host families, as well as providing academic assistance to students during their stay. More than ten years of experience has given him a new lens through which international students can have a deeper understanding of differences and connections between China and the US. Chase is also keen to help students better cope with their studies and get to know the Chinese culture.
In his free time, Chase enjoys outdoor sports like climbing, motor biking, and photography. If you find a biker taking photos in Beijing's outer suburbs, chances are that person is Chase.
Click here for program details on Dickinson in China: Beijing.
---
Dickinson in Ecuador and Argentina (Cuenca and Mendoza)
Eliana Torres – Resident Director
Eliana graduated with degrees in Social Communication, Political Science and Public Administration at UNCUYO. She was recognized for achieving one of the highest possible final grades in her degree of Social Communication. She earned a scholarship to study at Science Po Lille, Institute Study Politic of France. She attended university professor of the Political Science at UNCUYO. She earned a master's degree in European Integration, Politics and Projects Communitarian at Padua University, Italy. She did an internship in ENGIM, Italian NGO that has projects in Africa and South America to help with local development. She worked for their offices in Roma, Vicenza, in which she looked for funds for their social projects. She worked as a Spanish teacher in a high school just outside of Mendoza, Lavalle. She participated in conferences presenting different research including "The role of AUSA in the Integration subregional Argentina-Chile" at Los Lagos University in Pucon, Chile, and a presentation of the Integration Argentina Chile at Playa Ancha University in Valparaiso, Chile. She is responsible for the program in Argentina.
In her free time, Eliana loves travelling to different countries and learning about their cultures and traditions. She spends her time trekking in the mountains.
(She/Her/Hers)
Click here for program details on Dickinson in Ecuador and Argentina.
---
Dickinson in England (Norwich)
Nicky Tynan– Resident Director and Associate Professor of Economics
Nicky's primary research interests are economic history with a focus on water and public health in London and the UK during the nineteenth century and water infrastructure and development; the history of economic analysis of natural monopolies and network industries. At Dickinson, she teaches economic history, environmental and resource economics, microeconomics and public policy.
Anika Moralis '23 - Program Assistant
Anika graduated from Dickinson College in 2023 with a Bachelor of Arts in Women's, Gender, and Sexuality Studies and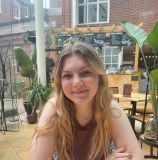 a Spanish minor. She studied abroad at the University of East Anglia in Norwich, England her junior year at Dickinson, and became a Global Ambassador for the 2022-2023 school year. She is returning to the University of East Anglia to obtain her Masters' degree in Global Social Development. She then plans to pursue a career in social justice and/or law/policy.
In her free time, Anika enjoys reading, traveling, listening to music, and furthering her education through learning about the world — which she believes happens best through stepping outside one's comfort zone.
Click here for program details on Dickinson in England
---
Dickinson in France (Toulouse)
Julia Carnine – Academic Director of the Center for Global Study and Engagement; Resident Director Dickinson en France and Contributing Faculty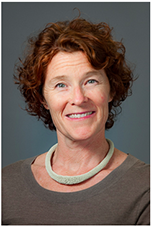 Julia has been the director of the Dickinson in France program since 2016 and holds a doctorate in Sociology from the University of Toulouse II (2014) based on fieldwork in France, China, and the United States. She is a member of LISST-CERS (CNRS-UMR 5193), COST Action on "Study Abroad Research in European Perspective" (SAREP) research groups with over 18 years of experience in higher education directing international programs in the United States, China, and France. Her research on international comparisons of student mobility is published in peer reviewed journals and books in North America (Sense Publishing), France (Presses Universitaires de France, Editions de Paris Ouest), and China (Journal of Overseas Chinese).
In her free time, Julia enjoys yoga, running, and anything to do with French or Chinese language, culture, and food. She also loves traveling and activities like sailing, canoeing, and hiking. Julia especially loves meeting people from around the world and sharing stories together.
Laura Raynaud – Administrative Director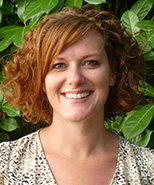 Laura graduated from Dickinson College in 2001 with a Bachelor of Arts in French and International Business & Management. She spent her junior year in the Dickinson in France program and returned to Toulouse immediately after graduating. In 2004, she obtained a Masters' degree (DESS) in Geopolitics and International Relations from Sciences Po Toulouse. She has worked for the Dickinson in France program in various capacities since 2001 and is currently the Administrative Director. In this role, Laura manages the program's logistics including budgeting, student resources, community service placements, student housing, excursions, and cultural activities. In the field of study abroad, she is particularly interested in the intersection of intergenerational and intercultural aspects, as well as diversity and underrepresented students.
Laura volunteered for two years in Toulouse's municipal government as a representative of foreign residents. She is an active member of the APAUF (Association of American University Programs in France) and served for three years on the administrative board as treasurer. She is currently an advisory member of the administrative board of the English Department at the Université de Toulouse 2 – Jean Jaurès.
In her free time, Laura listens to political podcasts and enjoys tap dancing and spending time with her family. She also loves to travel and observe new cultures first-hand.
Click here for program details on Dickinson in France.
---
Dickinson in Germany: William G. and Elke Durden Bremen Program (Bremen)
Janine Ludwig – Academic Director and Contributing Faculty
Janine has studied Contemporary German Literature, Philosophy, and Theater Studies/Cultural Communication in Göttingen, San Diego, Berlin, and received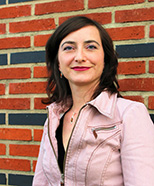 her Ph.D. with summa cum laude from Humboldt-Universität zu Berlin. She was Humboldt's first Academic Representative in New York and Referent to the VP for International Affairs and PR. Since 2009, she has been the Academic Director of the Durden Dickinson Program in Bremen, with an intermittent guest lectureship at Dickinson College in 2013-14. Additionally, she serves as Chair of the Board of the International Heiner Müller Society and Vice Head of the Institute for Cultural German Studies (IfkuD) at the University of Bremen. She organizes the political series "Dickinson College Public Lecture" as well as "The William '71 and Elke Durden Literary Series at Bremen."
Dr. Ludwig teaches in the Departments of Cultural and Literary Studies at Uni Bremen: interculturality, German literature and language, and – for seven years – German-American cultural history and relations, including German immigration to North America.
In her free time, Janine enjoys watching soccer, painting oil on canvas, reading and debating.
(She/Her/Hers)
Click here for program details on Dickinson in Germany.
---
Dickinson in Italy: K. Robert Nilsson Center for European Studies (Bologna)
Elena Giulia Dall'Acqua – Program Associate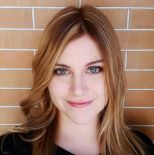 Elena Giulia holds a Bachelor of Arts in Classics from the University of Macerata, and a Master of Arts in Italian Studies & Language from the University of Bologna.
While earning her Masters degree, she did an internship at the Eastern College Consortium (E.C.Co)- a study abroad program in Bologna offered by Vassar College, Wellesley College, and Wesleyan University. During her internship, she developed a strong interest in international education. In 2019, she took a course in Teaching Italian as a foreign language.
Upon completing her Master degree, she began working at the Dickinson in Italy Study Abroad Program. Her responsibilites include administrative support, organization of cultural and language exchange opportunities, and social media management.
In her free time, Elena Giulia loves traveling, watercolor painting, going on long walks, and drinking too much coffee.
Ellen Laird – Adminstrative Director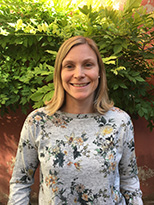 Ellen earned a Bachelor of Arts degree in English and Italian Studies from Dickinson College, where she spent her junior year studying abroad in Bologna, Italy. After graduation, she returned to Italy and taught English for a few years before she began working for Dickinson's study abroad program in Bologna. Ellen has been working for Dickinson in Italy for 11 years, and during this time she earned her M.B.A. from the Bologna Business School of the University of Bologna. She works closely with the Bologna Resident Directors to coordinate and manage the various academic, administrative, and student life aspects of the program.
In her free time, Ellen enjoys spending time with her family and friends, being outdoors, playing soccer, running, and traveling.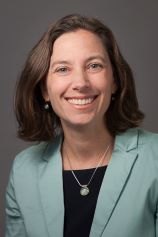 Amy Wlodarski – Resident Director: European Studies and Professor of Music
Amy holds her Ph.D. in musicology from the Eastman School of Music and her BA from Middlebury College. Her scholarship—which deals broadly with the intersections between twentieth-century Jewish music, history, memory, politics, and trauma—is inherently transnational and interdisciplinary, and she brings that same wide scope of inquiry and intellectual curiosity to her teaching. She is the recipient of Dickinson's Distinguished Teaching Award (2011) and the Ganoe Award for Inspirational Teaching (2015), and her scholarship has received national citations from the American Musicological Society and the Society for American Music. She is the author of Musical Witness and Holocaust Representation (Cambridge, 2015) and George Rochberg, American Composer (Rochester, 2019). Her research—which has taken her to conferences, archives, and institutes throughout Europe—has been generously funded by the Presser Music Foundation, the Fulbright Commission, the National Endowment of the Humanities, Harvard University, and Dickinson College's generous scholarly project and sabbatical funding. She is currently Editor-in-Chief of the Journal of the American Musicological Society.
In her free time, Amy enjoys exploring natural and culinary worlds with her husband and children and attending concerts and museums of all sorts.
Click here for details on Dickinson in Italy: European Studies.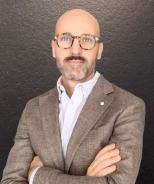 Bruno Grazioli – Resident Director: Italian Studies and Contributing Faculty
In his position as Resident Director of the Italian Studies Program in Bologna, Italy, Bruno brings a 17-year experience abroad (UK and US), of which 11 as Italian faculty at Smith College, Massachusetts. He also served twice as Academic Director for two study-abroad programs in Florence. He received an MA in Italian Studies from the University of London, and an MA in Pedagogy of Italian Language and Culture form the University Ca' Foscari in Venice. In January 2018 Bruno defended his PhD dissertation at the University of London, which explores the synergy between medievalism and national identity in historical novels of the early 19th century. His teaching and research interests include 19th century Italian culture, 20th century Italian design, and language teaching pedagogy. At Dickinson in Italy, Bruno teaches a Community-Engaged Learning course on social activism in Italy, as part of which students volunteer in local civic organizations.
Hiking, traveling, and all things cultural are some of the activities Bruno enjoys in his spare time.
Click here for program details on Dickinson in Italy: Italian Studies.
---
Dickinson in Russia (Moscow)
Irina Filippova – Resident Director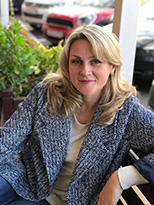 Irina graduated from the Moscow Teacher Training University. She has been working with Dickinson students since 2001. She first taught Conversational Russian to Dickinson students and helped with the program in Moscow. In 2004 she became the coordinator for the Dickinson in Moscow program. She was also invited to be a visiting instructor for the Russian Department at Dickinson. Her experience working at Dickinson College has helped her to learn about the American education system and American customs. Now as the Resident Director of the Dickinson in Moscow program she combines all of her experiences to make Dickinsonians' stay in Moscow a rich and unforgettable one.
Click here for program details on Dickinson in Russia.
---
Dickinson in New Zealand (Dunedin)
Amy Witter - Resident Director and Professor of Chemistry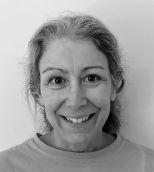 Amy is a graduate of Wellesley College where she earned her Bachelor of Arts in Chemistry. After graduating, she spent four years working in the Chemistry Department at the Woods Hole Oceanographic Institution where she learned to scuba dive to collect coral samples and to prepare coral for radiocarbon analyses. While working, she solidified her love for aquatic chemistry and travel, and decided that it was time to pursue this interest at a deeper level. She earned her Ph.D. from the University of California at Davis in 1996, and then moved back east to the College of Marine Studies in Lewes, DE for post-doctoral work. It was during a camping trip to Pine Grove Furnace in PA that she first encountered Dickinson College.
Amy's research is in the area of environmental analytical chemistry – which involves identifying and measuring chemicals that people don't necessarily know are there, or what they are doing in the environment. She is currently examining chemicals that are not reported on manufacturer's safety data sheets (MSDS) but may end up in our streams and drinking water anyway.
In her free time, Amy enjoys hiking, knitting, making soap, and spending time with her beloved animals (Max and Chase), as well as her teen daughter, Jocelyn.
---
Dickinson in Spain (Málaga)
Margaret Frohlich – Resident Director and Associate Professor of Spanish
Professor Frohlich specializes in 20th century and contemporary literature and film with a focus on the construction of national and sexual identities. She is the author of two books: Sexual Diversity in Young Cuban Cinema and Framing the Margin: Nationality and Sexuality across Borders, which won the international competition for the Victoria Urbano Monograph Prize of the Asociación Internacional de Literatura y Cultura Femenina Hispánica. Her articles have appeared in The Journal of Language and Sexuality; Studies in Documentary Film; Studies in Spanish and Latin American Cinemas (formerly Studies in Hispanic Cinemas); Letras Femeninas; and Romance Review.
Nedra Sandiford – Administrative Director
Nedra, a graduate of Dickinson College, earned a Bachelor of Arts degree in Policy Management. While at Dickinson she spent a semester in Málaga, Spain. Upon graduation she moved to Málaga and worked as an ESL teacher for three years. She moved back to her native N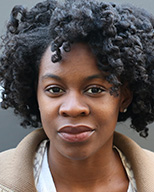 ew York City to pursue a master's degree in International Affairs with a concentration in Media and Culture at the New School. Before joining Dickinson, Nedra worked in Marketing and Advertising, both in NYC and in Málaga.
As Dickinson in Spain's Administrative Director, she coordinates the host families and the student-life aspect of study abroad. She also provides administrative support to the Resident Director and collaborates with on-campus CGSE projects.
In her free time, Nedra enjoys practicing a wide range of fitness activities, dancing, and drinking coffee… which she didn't do before moving to Europe.