Semana Poética (A Week of Poetry) is a multi-departmental, international and multilingual festival of poetry organized by Dickinson College. During the event, poets from around the world gather to read their work, meet with students, and visit classes, enriching the lives of students, faculty, employees and citizens of Carlisle and surrounding areas. Faculty and students of different academic departments work together in the organization of the festival, translation of poetry, art production and publications. The festival opens and closes with readings by student poets from Dickinson College.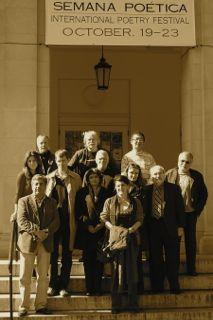 International poets gather for a photo in front of Bosler Hall at Dickinson College's poetry week.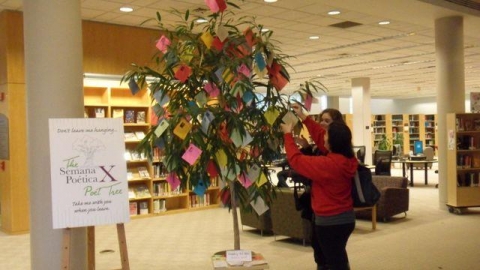 Two students pick a poem from the "Poet Tree" in the Waidner-Spahr library to celebrate Semana Poética (Poetry Week).