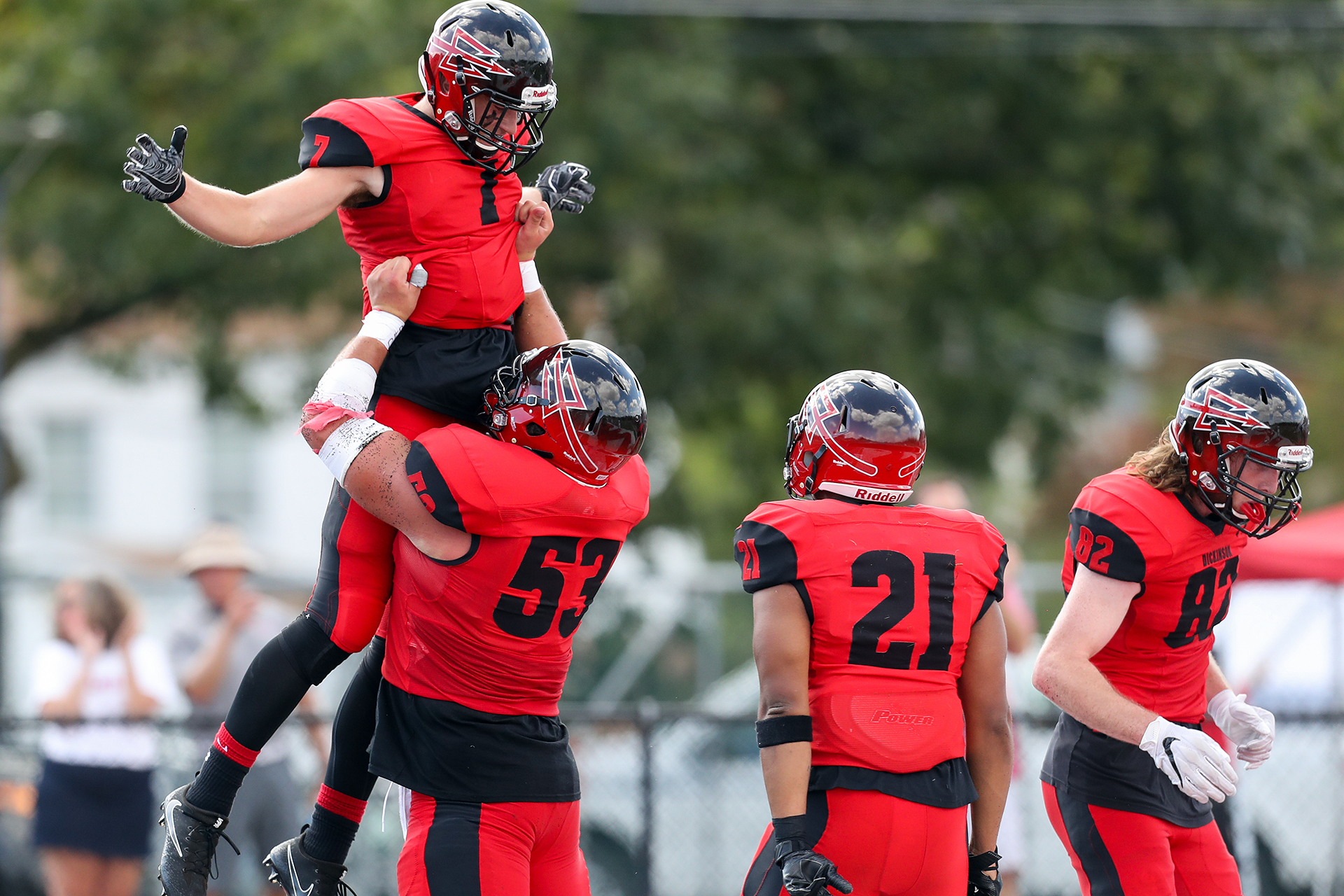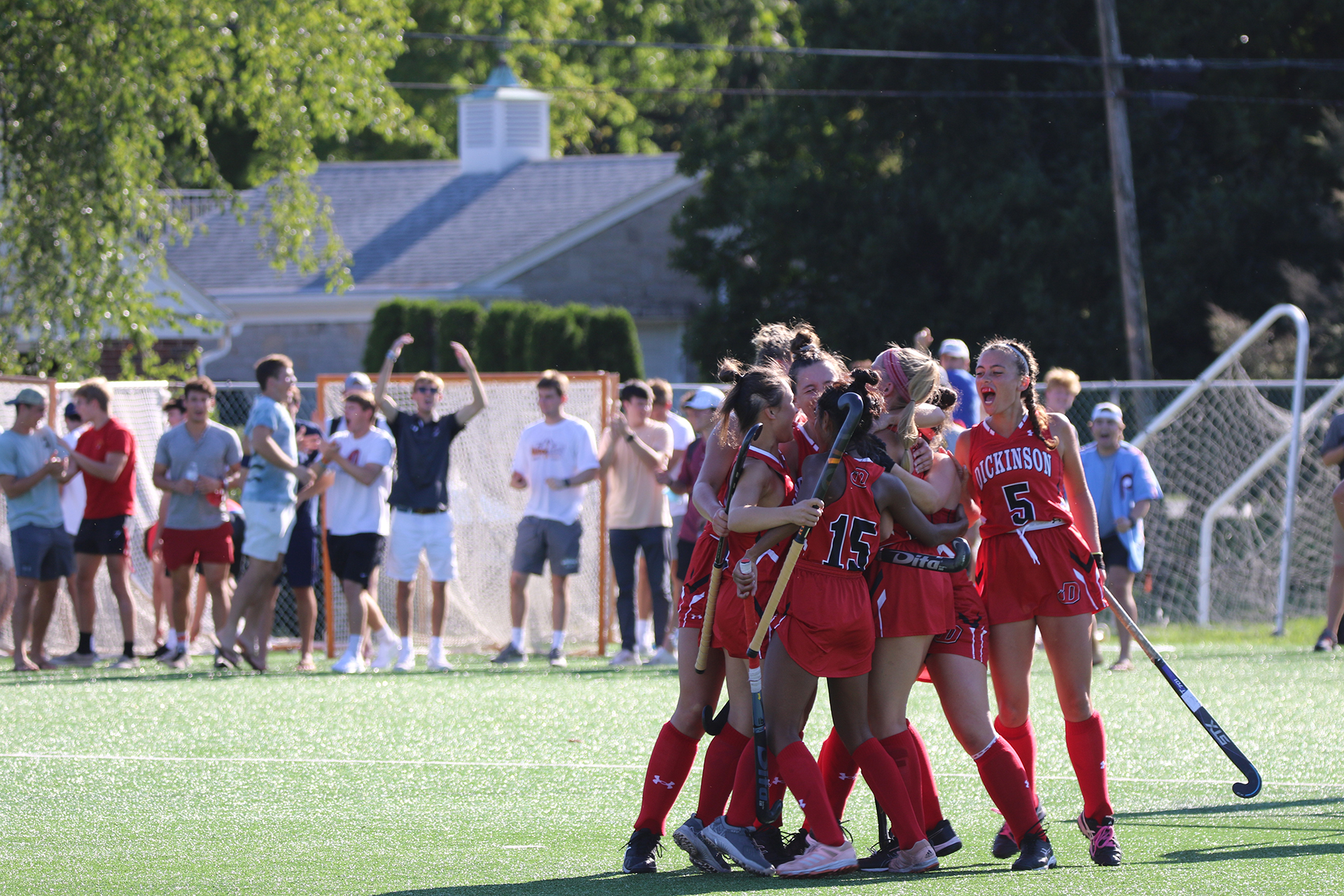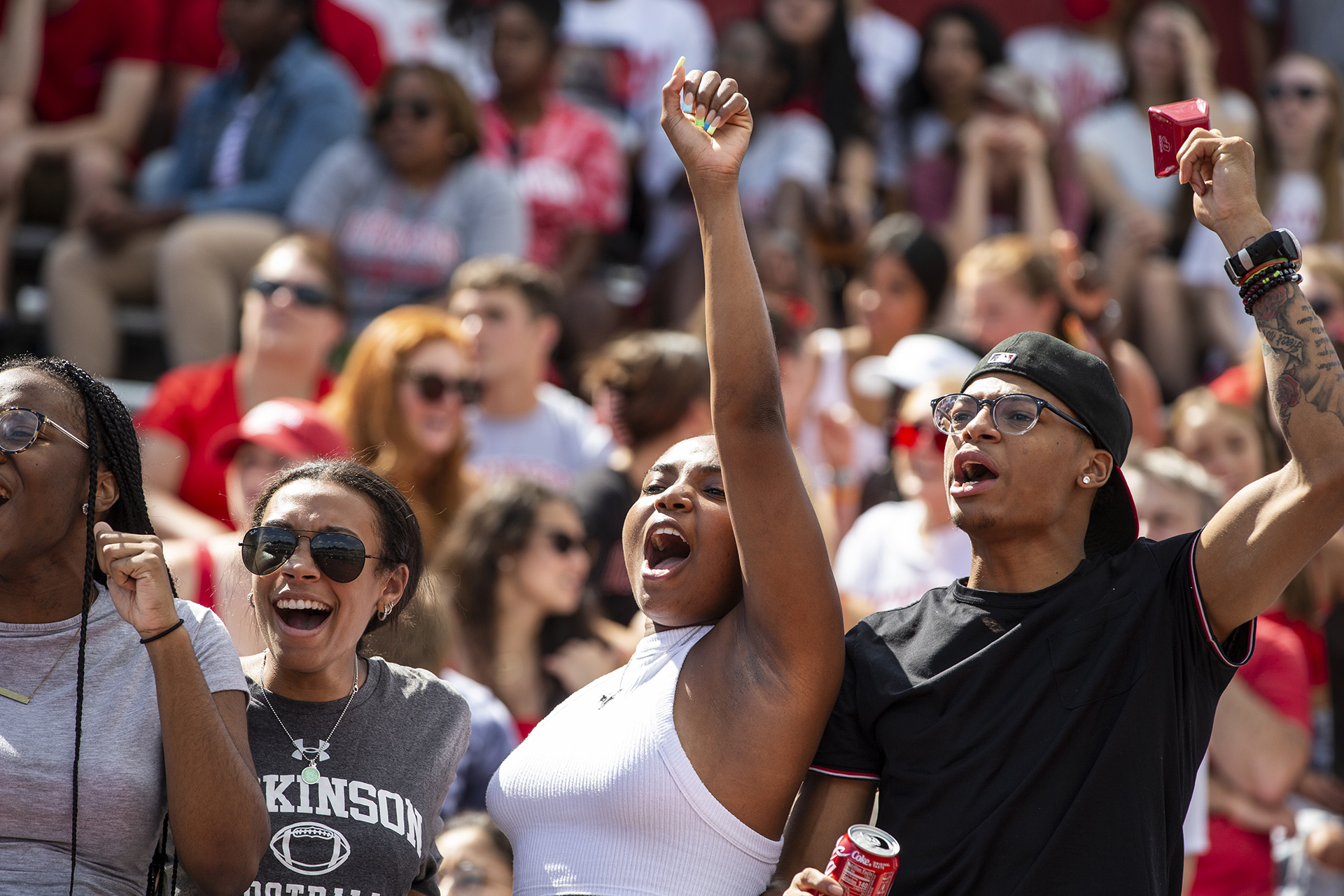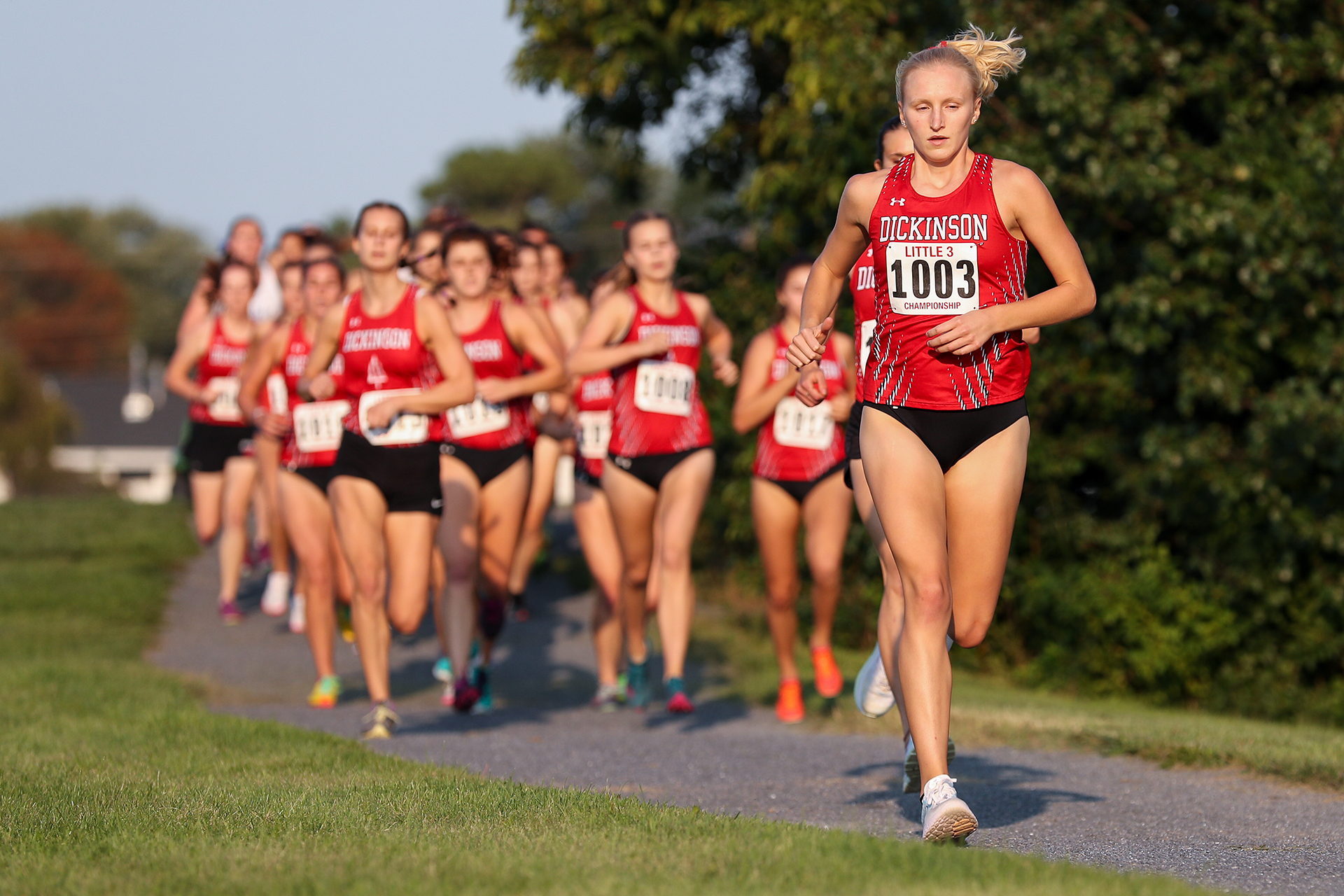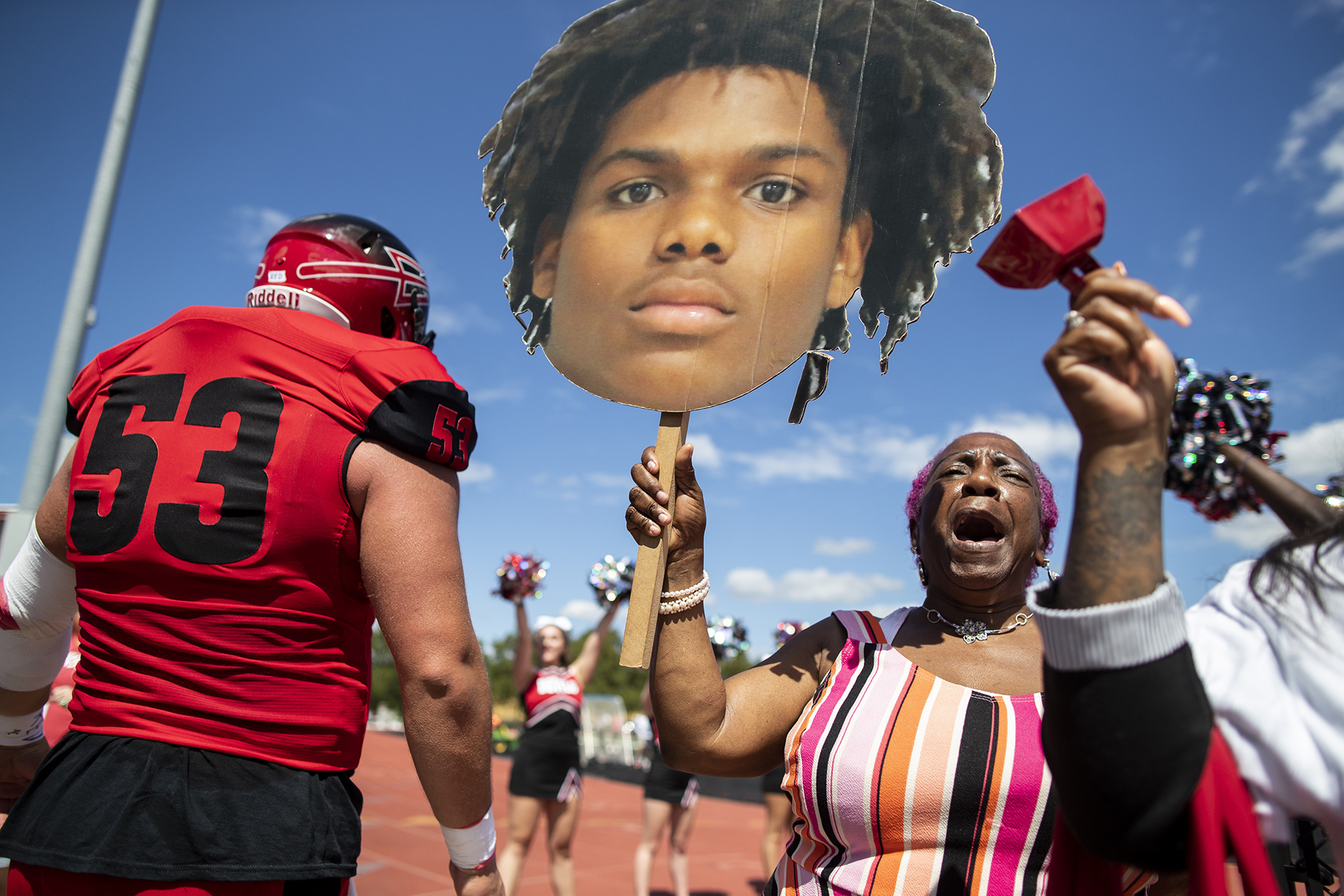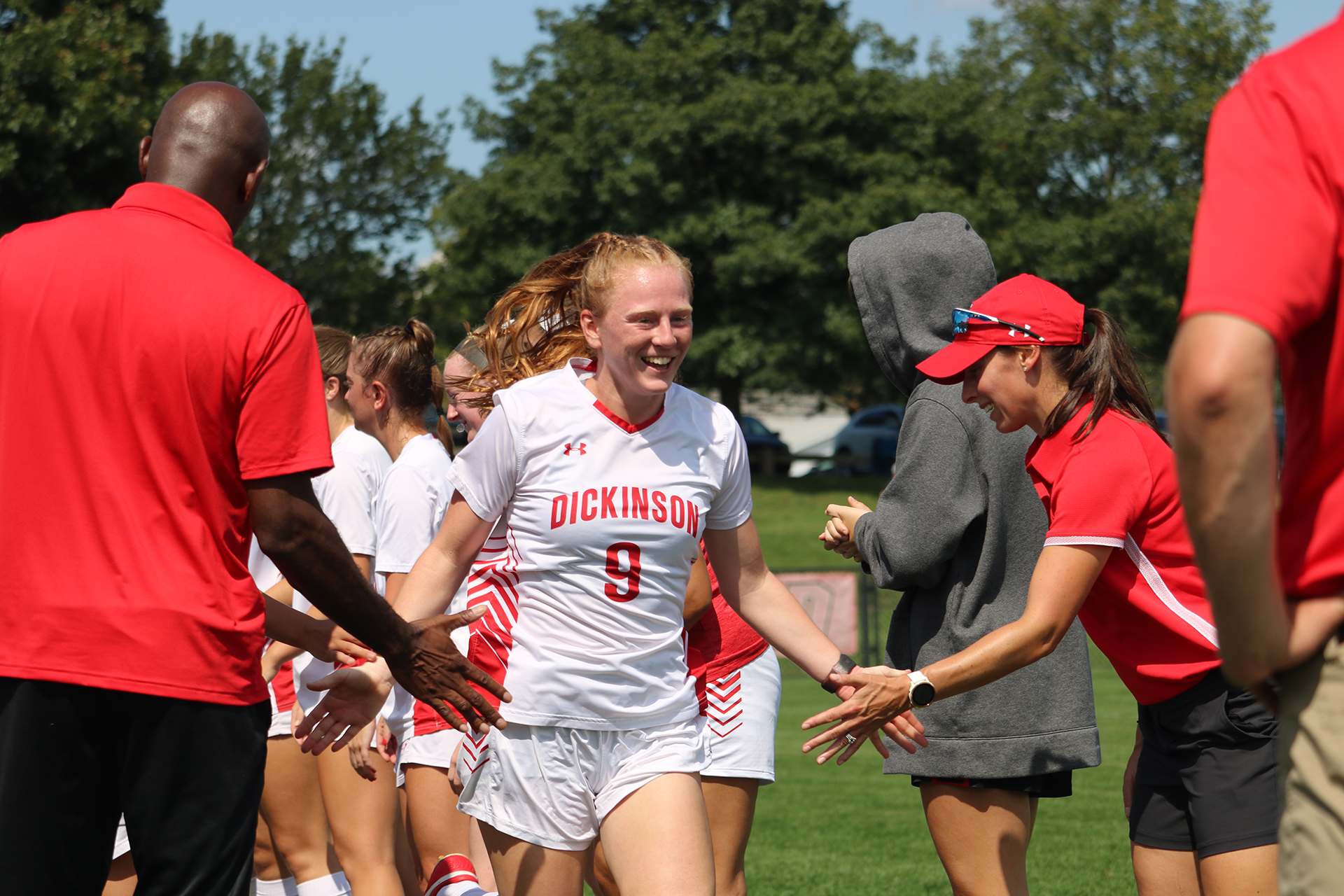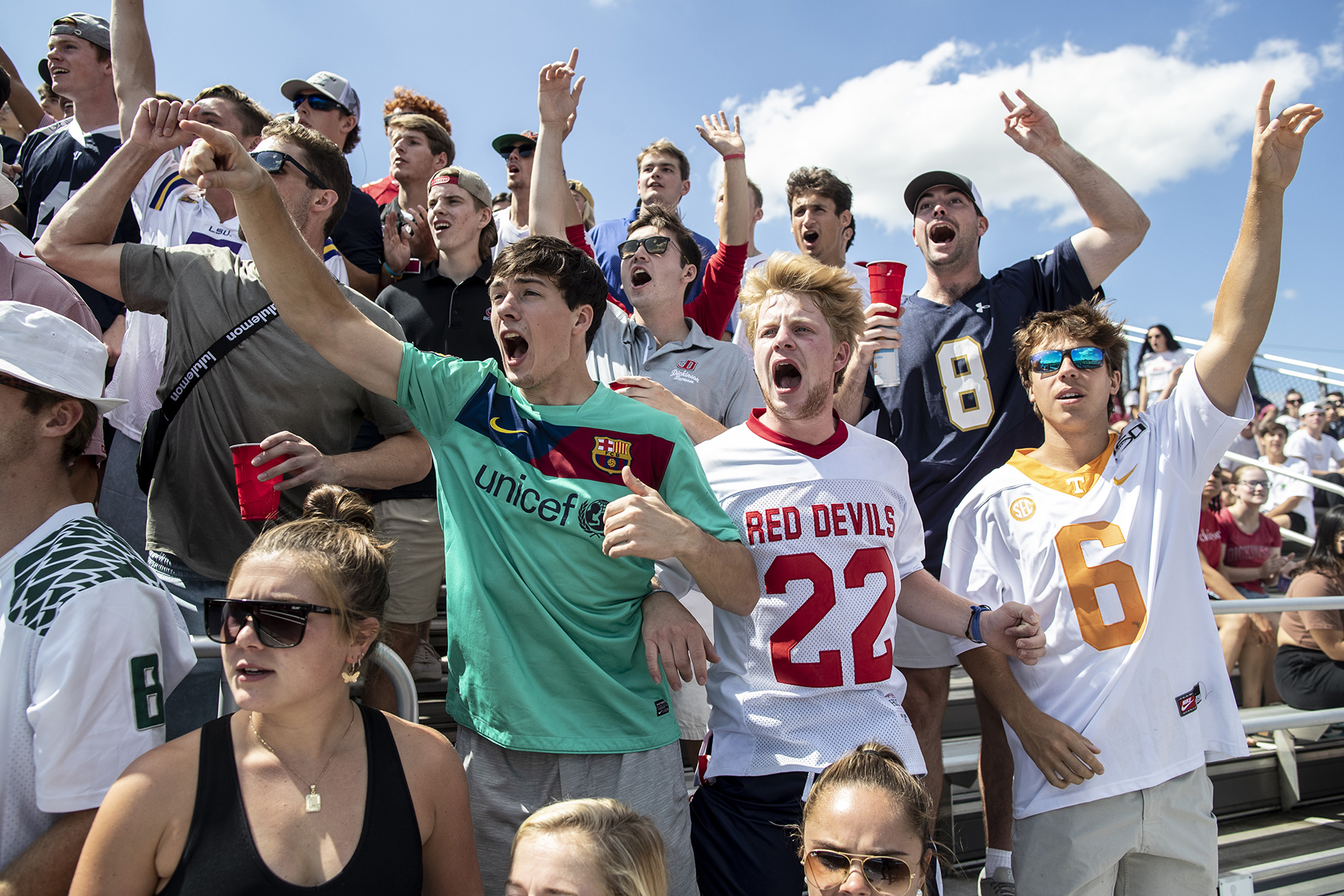 Being a Red Devil means being part of a community whose members support one another and cheer for both the winners and the underdogs.
It means being fiercely loyal to your teammates, your classmates, your coaches, your professors, your school. It means having a sense of determination, confidence and fervor, in the game and in the classroom. It means forging your own path as you leave the limestone walls and make your mark on the wider world.
Red Devils are scholars, leaders, friends, champions, inspirations, trailblazers.
48
Centennial Conference Championships
230+
All-American Student-Athletes
60%
of Dickinson student-athletes study abroad,
on every inhabited continent on the planet.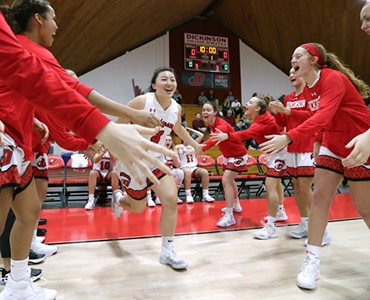 Our 25 varsity teams are top Division III competitors in the prestigious Centennial Conference (CC). Our experienced and award-winning coaching staff is focused on providing athletes with individualized attention, and our Red Devil athletes are in passionate pursuit of academic and athletic excellence.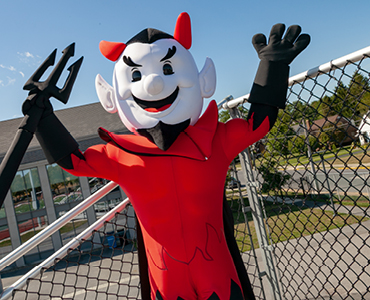 Interested in playing a varsity sport at Dickinson? Learn more about our commitment to our student athletes.
Scholar-Athletes
At Dickinson, academics and athletics are mutually supportive. Students who embrace intellectual rigor tend to play better on the field—it's all part of a balanced education. More than 60% of student-athletes study off campus, and 230+ athletes have been named All American.
The rewards of athletics participation are immediate and enduring, as athletics enhances skills in leadership, civility, discipline, teamwork and perseverance. Dickinson's athletes aspire to perform at the highest levels. In turn, the college has committed significant resources to athletics programs, creating an atmosphere that values the pursuit of excellence on and off the field.