Thursday, Nov. 29: Be a Lifelong Learner
Friday, Nov. 30: Volunteer
We need you! The Dickinson volunteer network includes alumni and parents from more than 40 states spanning more than seven decades. Whether helping to plan reunions, hosting an internship or externship, interviewing prospective students or serving on Alumni Council or the Parents Leadership Council, these dedicated Dickinsonians are an integral part of Dickinson's mission. Today we celebrate them all, while inviting more Dickinsonians to lean in and lend a hand.
Saturday, Dec. 1: Cheer on the Red Devils
Once a Red Devil, always a Red Devil— and what better way to show your enduring connection to Dickinson than by supporting today's Red Devils. Watch livestreams of the men's and women's basketball team as they take on Ursinus College—or, if you're in the area, come out for a tailgate and cheer on the teams in person. And, of course, you can always show your support for today's Red Devils by making a McAndrews Fund gift at www.dickinson.edu/gift.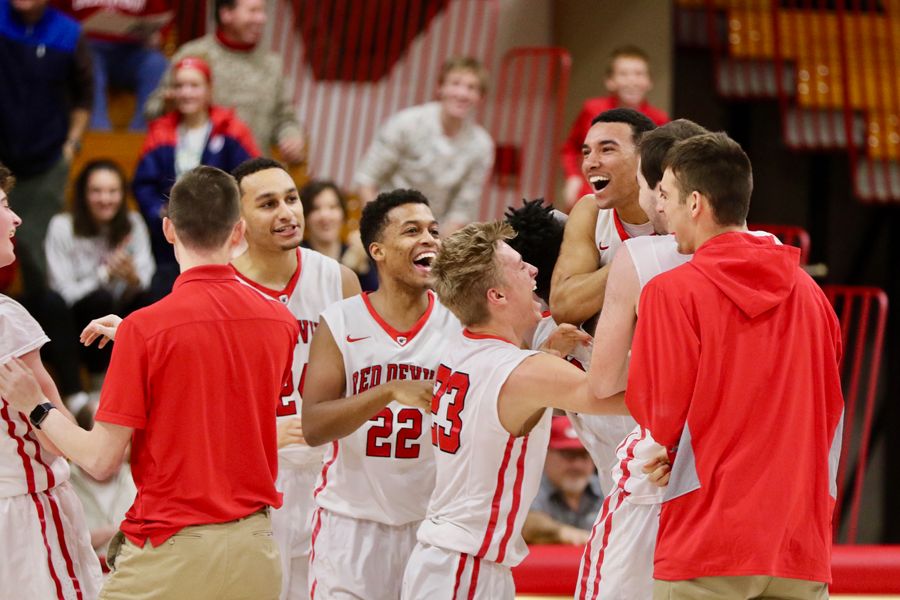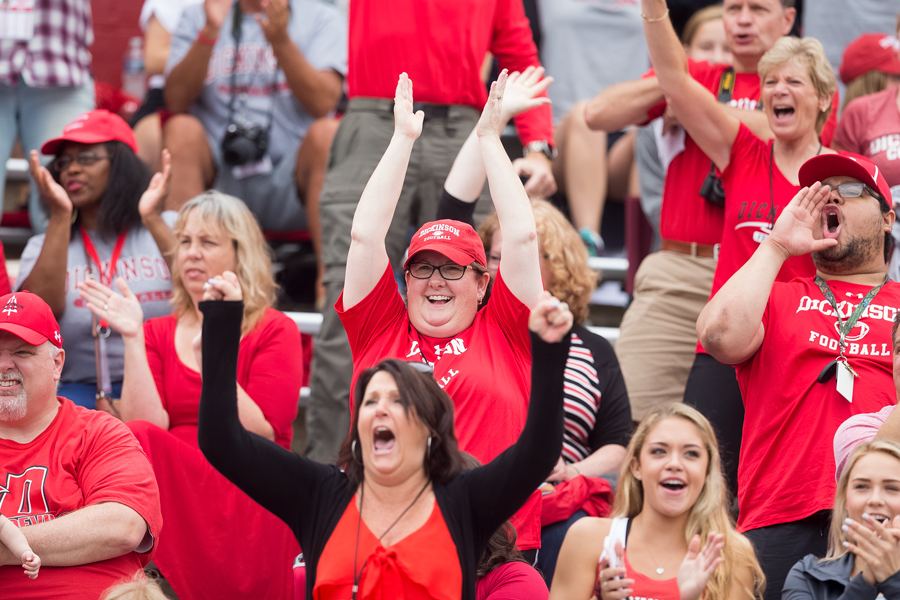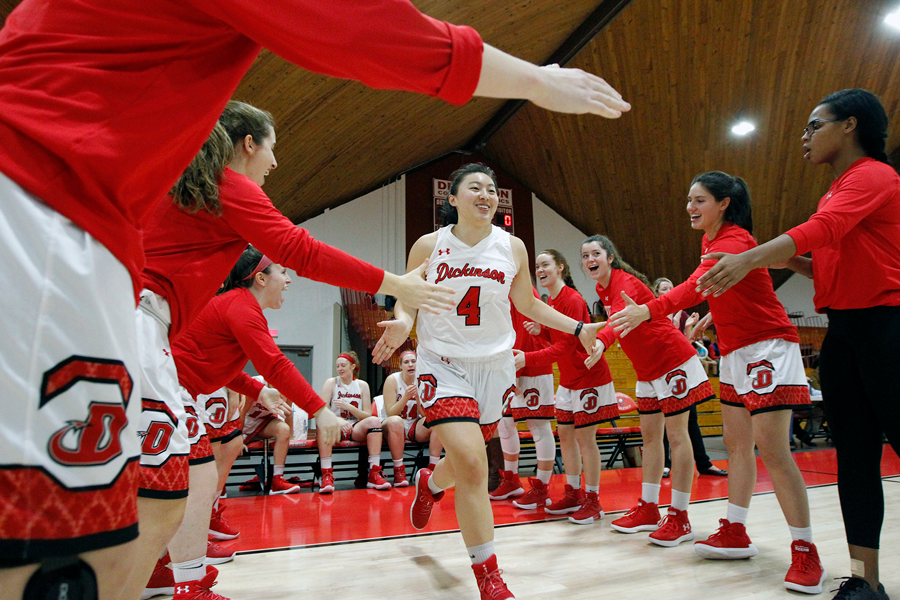 Sunday, Dec. 2: Get Social
Maybe the number-one way Dickinsonians stay connected to Dickinson is by staying connected to other Dickinsonians.
We know that you've made lifelong friendships through Dickinson, and today's the day to celebrate that. Post a photo of yourself and another Dickinsonian (or two, or more!) on social media (don't forget to use the #dsonproud hashtag), or submit a class note at dsonmag@dickinson.edu to let your classmates know what you've been up to lately.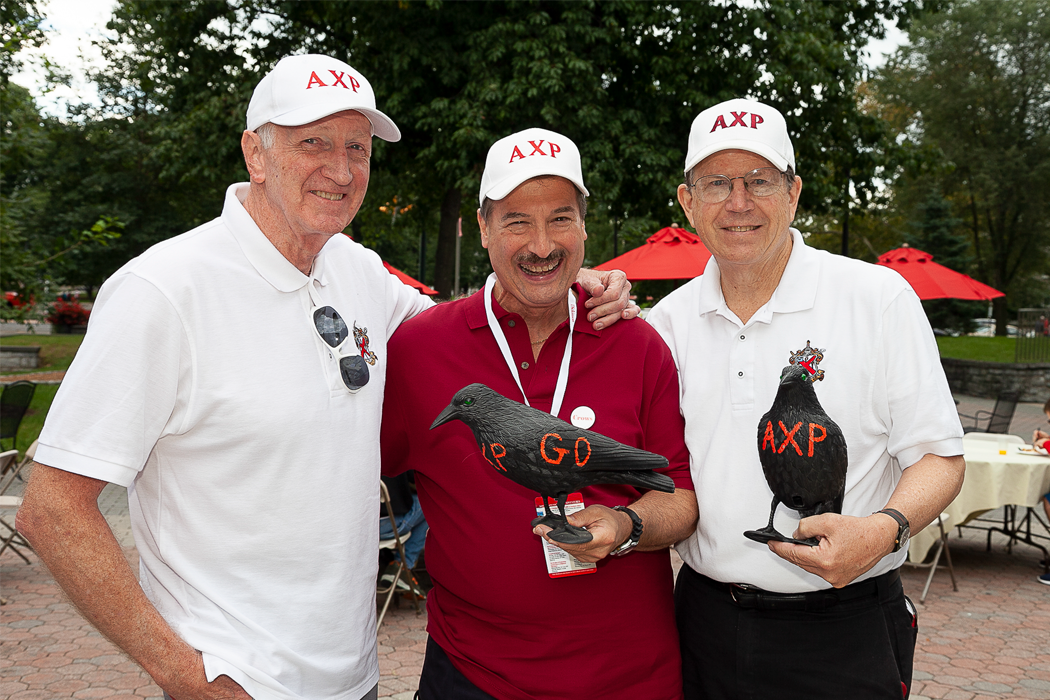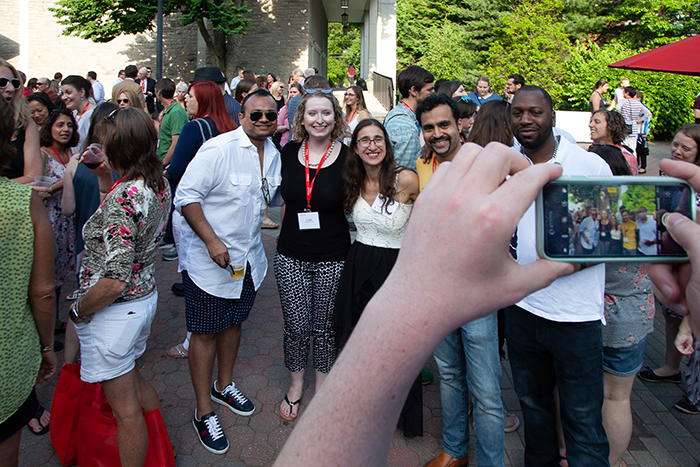 Monday, Nov. 26: Show Your Pride
7 Days of Dickinson is underway, and today we're asking Dickinsonians everywhere to show their pride in one of three ways:
1. Take advantage of the College Bookstore's Cyber Monday sale for alumni and parents, and pick up some new Dickinson apparel*.
2. Post a selfie on social media, wearing the Dickinson gear you already have.
3. Share a social media post about one of Dickinson's many points of pride:
And don't forget to use the hashtag #dsonproud, so that we can share your post for all to see.
The bookstore's 20 percent discount applies only to clothing items.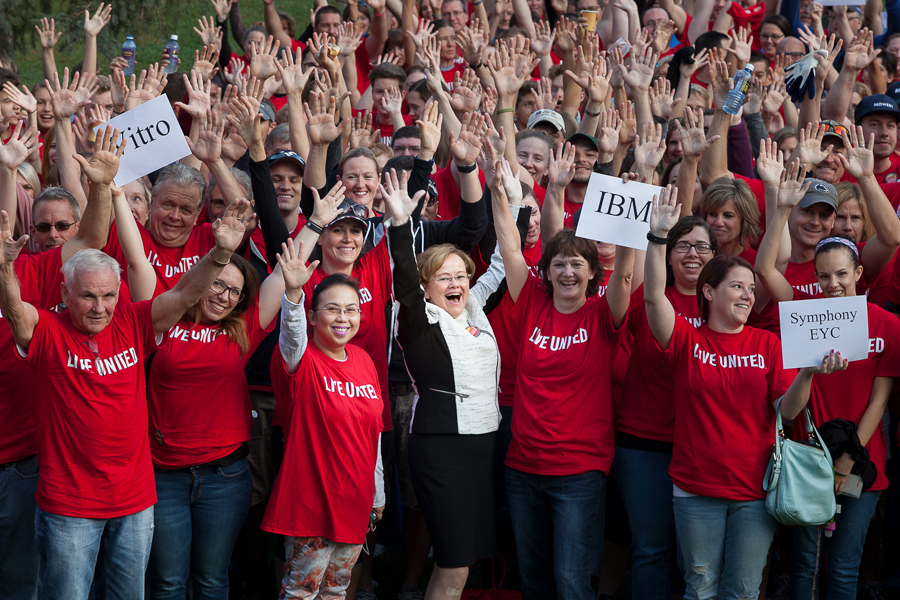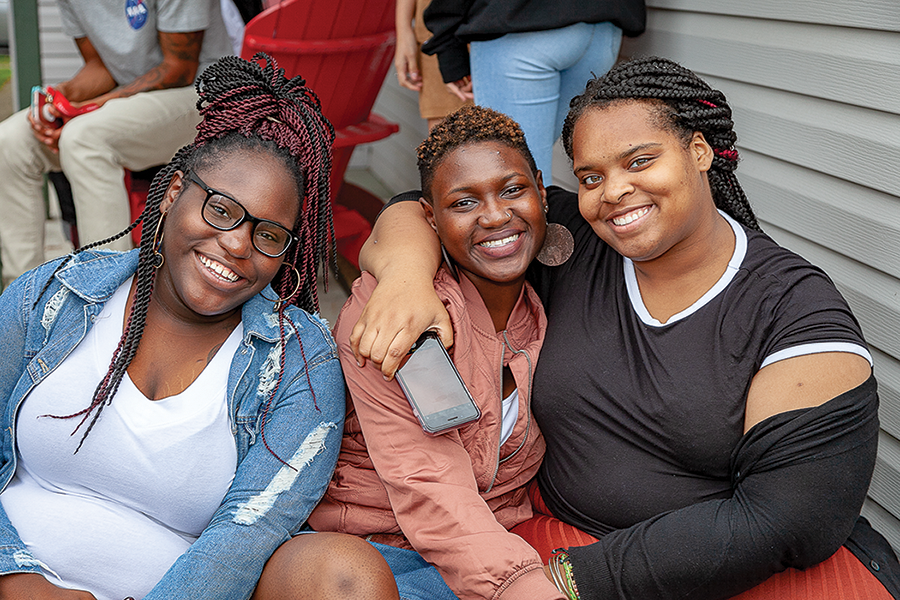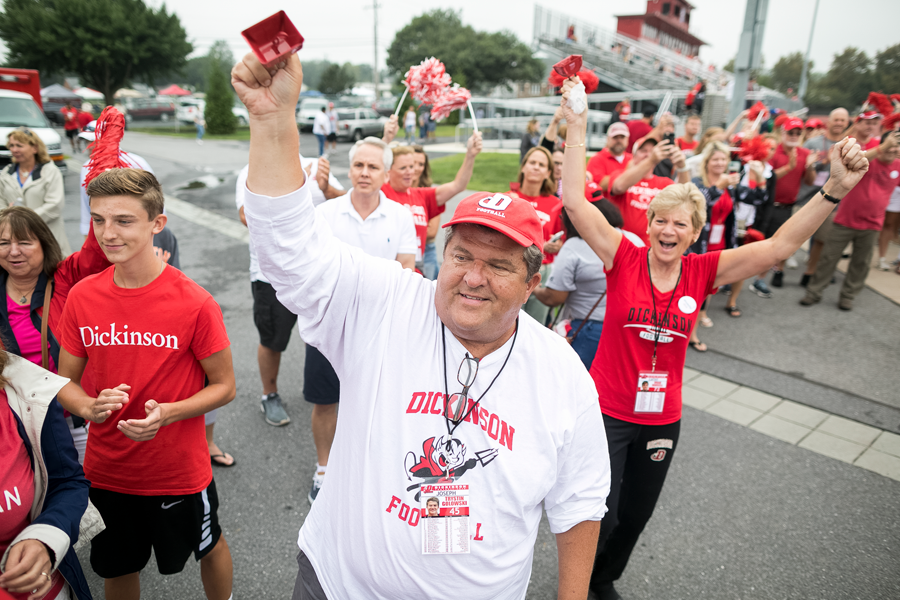 Tuesday, Nov. 27: Make a Gift for Giving Tuesday
Join in the global giving movement by making your gift to Dickinson on Giving Tuesday.
Support vital scholarships, innovative academic programs, groundbreaking student-faculty research and more by making a gift to the Dickinson Fund at www.dickinson.edu/gift. Because your gift makes a difference—and that's what Dickinsonians do!
Celebrated on the Tuesday following Thanksgiving, Giving Tuesday is an international initiative that kicks off the charitable season, when people around the world begin to focus on their holiday and end-of-year giving.
Wednesday, Nov. 28: Help Recruit Tomorrow's Dickinsonians
As someone who knows the benefits of a Dickinson education, you're uniquely equipped to help prospective students with the potential to become great Dickinsonians. To highlight the ways you can engage with Dickinson through admissions today, we're asking you to recommend a student, volunteer for DAVS (in select areas), and—since we're right in the midst of application season—share on social media your Dickinson story.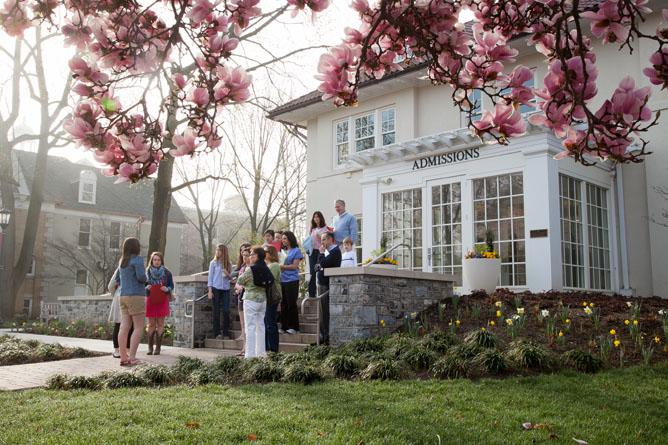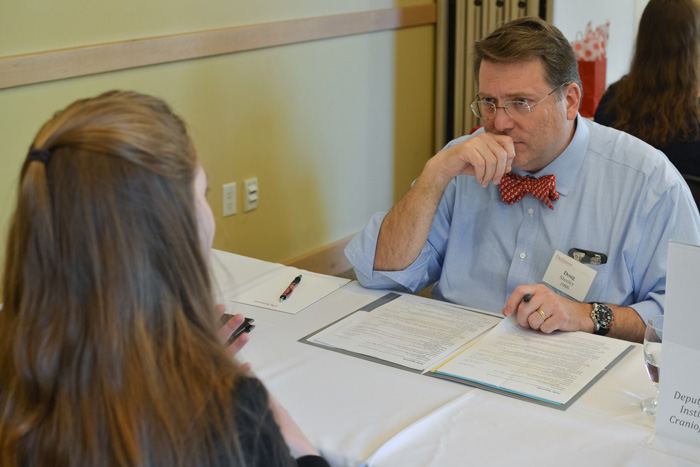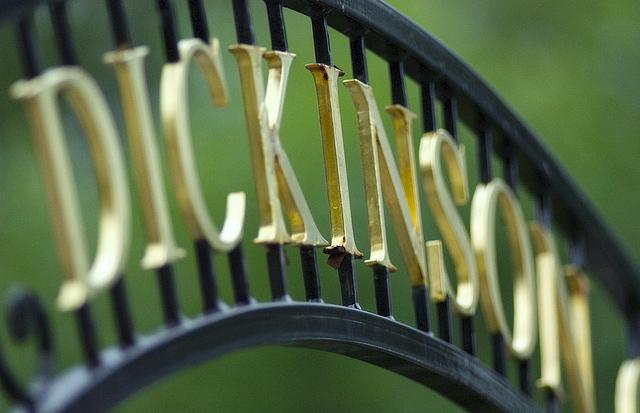 7 Ways to Engage
The week after Thanksgiving, we're inviting Dickinsonians to celebrate all the ways you can engage with Dickinson from anywhere in the world.
Whether it's catching a livestream lecture, getting career advice, recommending a student, making a gift or just showing your pride, there are countless ways you can still benefit from, celebrate and honor your lifelong connection to Dickinson.
But since we only have a week, we'll stop at seven … for now.