Application Essay Writing Tips and Prompts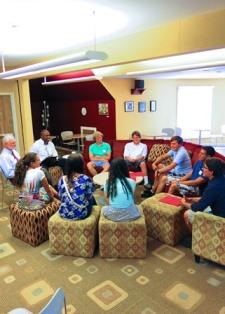 Our veteran admissions counselors are frequently asked to share expert advice about writing compelling college essays. We asked our admissions counselors to share their perspectives on why the college essay matters and what matters most. We trust you'll find this information useful as you prepare your college applications. Feel free to
contact our admissions staff
with additional questions.
Purpose of the Essay
The essay is valuable to you and the colleges to which you are applying.
If you think of the application as pieces of a puzzle or as independent voices coming together to tell your story, the essay is part of the puzzle over which you have complete control. The essay also provides you with an opportunity to say what hasn't been said in your application and do so in your distinct voice.
For colleges, the essay not only provides an opportunity to evaluate your creativity, writing style and ability, but also says something about your outlook on life—your preferences, values, the way you think—and the experiences and people who have uniquely shaped you. Finally, colleges can use the essay to begin picturing how you'll connect with and make the most of resources within their specific campus communities.
Writing Tips
Tell your story.
It may be trite advice, but it's also true. Admissions counselors develop a sixth sense about essay writers who are authentic. You'll score points for being earnest and faithful to yourself.
Write with focus.
Another very simple tip, but many of the less compelling essays we read each year fail to focus. Think about the special nugget of information you want the reader to know about you at the end of your essay and write with that central theme in mind.
Answer the question.
At the end of your focused essay, be sure that what you have written directly responds to the request or question presented in the essay prompt you have selected.
Throw out your thesaurus.
Parading your highly evolved vocabulary in front of the admissions committee in order to impress is a very seductive trap. The most sophisticated writers can convey a message in simple and concise language. Being able to cut to the heart of a complex issue is one of the greatest signs of intelligence!
Read your essay aloud to someone.
Reading the essay out loud offers a chance to hear how your essay sounds outside your head. This exercise reveals flaws in the essay's flow, highlights grammatical errors and helps you ensure that you are communicating the exact message you intended.
Enlist a proofreader.
As a writer, you can become very close to your work. A proofreader will review your essay with fresh eyes and may even catch mistakes that you have routinely missed. In choosing a proofreader, find someone who knows you well, but who will also help you to preserve your voice within the essay.
Common Application Essay Prompts
Some students have a background or story that is so central to their identity that they believe their application would be incomplete without it. If this sounds like you, then please share your story.
Recount an incident or time when you experienced failure. How did it affect you, and what lessons did you learn?
Reflect on a time when you challenged a belief or idea. What prompted you to act? Would you make the same decision again?
Describe a place or environment where you are perfectly content. What do you do or experience there, and why is it meaningful to you?
Discuss an accomplishment or event, formal or informal, that marked your transition from childhood to adulthood within your culture, community, or family.
Dickinson Writing Supplement
Response to the Dickinson writing supplement is optional. (Note that you must specify on the Common Application whether or not you will submit a writing supplement.)

In addition to curriculum, grades and activities, Dickinson's Admissions Committee looks for purpose, potential and self-reflection. Describe the intersection of your values, interests, and accomplishments with your goals at Dickinson.