Dickinson's admissions staff members are available throughout the entire admissions process to answer any questions you may have. Find the state in which your high school is located in the descriptions below to determine your regional counselor. For students in Maryland, New Jersey, New York, Pennsylvania and Tennessee, we have divided our counselors by county or area to better organize our efforts, so please see the separate pages for those states.
Whether you have questions about our admission plans, want to schedule a visit or just want to talk over your options, don't hesitate to contact us! You may also contact our knowledgeable recruitment support staff who work "behind the scenes" to support our admissions counselors throughout the entire admissions cycle.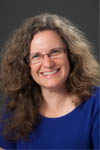 Catherine McDonald Davenport '87
Dean of Admissions
davenpor@dickinson.edu
Office: Waidner Admissions House
Region: Minnesota, Ohio and Pennsylvania

---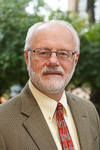 Brian Atkins
Director of International Admissions
studyusa@dickinson.edu
Office: Waidner Admissions House
Region: Oregon and Washington, as well as international students, U.S. and dual citizens attending school outside of the United States.
---
Angela Barone '90
Director of Admissions Communications and
Co-Coordinator of Dickinson Admissions Volunteer Society (DAVS)
baronea@dickinson.edu
Office: Waidner Admissions House
Region: Colorado, Idaho, Montana, Pennsylvania, Utah and Wyoming

Website: Angela Barone '90
---
Raven Baytops
Admissions Counselor
baytopsr@dickinson.edu
Office: Waidner Admissions House
Region: Georgia, Indiana, Kentucky, Maryland and Tennessee

Website: Raven Baytops
---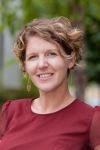 Molly Boegel
Director of Admissions Programs and Services
boegelm@dickinson.edu
Office: Waidner Admissions House
Region: Pennsylvania

Website: Molly Boegel
---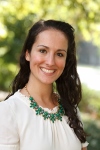 Mary Chobanian Aguirre '12
Assistant Director
chobanim@dickinson.edu
Office: Waidner Admissions House
Region: Arizona, Connecticut, New Mexico, Rhode Island, and US Territories (Puerto Rico and U.S. Virgin Islands)
Coordinator of transfer student admissions

Website: Mary Chobanian Aguirre '12
---

Keith Fischer '02
Associate Director
fischerk@dickinson.edu
Office: Waidner Admissions House
Region: Alabama, Florida, Louisana, Mississippi, Texas
Athletic Liaison

Website: Keith Fischer '02
---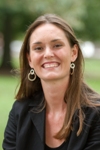 Tara Fischer '02
Associate Dean of Academic Advising & College Dean and
Coordinator of the Community College Partnership Initiative
fischert@dickinson.edu
Office: Biddle House
---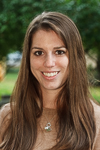 Amy Hall '12
Assistant Director
hallam@dickinson.edu
Office: Waidner Admissions House
Region: District of Columbia, North Carolina, South Carolina, Tennessee and Virginia
Website: Amy Hall '12
---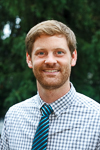 Jesse McDonald
Assistant Director
mcdonaje@dickinson.edu
Office: Waidner Admissions House
Region: Michigan, North Dakota, New York, Pennsylvania, South Dakota, Wisconsin and West Virginia
Coordinator of homeschool admissions
Website: Jesse McDonald
---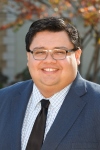 Phillip Moreno
Director of West Coast Recruitment
morenop@dickinson.edu
Region: Alaska, California, Hawaii, Nevada and U.S. Territories (American Samoa, Guam, Northern Mariana Islands)
Website: Phillip Moreno
---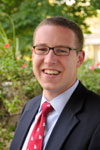 Gregory Moyer '06
Director of Admissions Recruitment
admissions@dickinson.edu (currently on family leave)
Region: Illinois and New Jersey
Website: Gregory Moyer '06
---
Alan Paynter
Associate Director
payntera@dickinson.edu
Office: Waidner Admissions House
Website: Alan Paynter
---
Xue Yan
Associate Director of International Admissions
studyusa@dickinson.edu
Office: Waidner Admissions House

---
New Staff Member to be Named Soon

admissions@dickinson.edu
Office: Waidner Admissions House
Region: Arkansas, Delaware, Iowa, Kansas, Maryland, Missouri, Nebraska, New Jersey, and Oklahoma
---
New Staff Member to be Named Soon

admissions@dickinson.edu
Office: Waidner Admissions House
Region: Maine, Massachusetts, New Hampshire and Vermont