Dickinson's Admissions Fellows are a highly select group of students known for being engaged, responsible members of the campus community. They are trusted with this unique opportunity to help shape the future of the Dickinson community through the admissions process by interviewing prospective students and contributing to their applications.
From varsity athletes to editors-in-chief, Greek life members to stage managers, New Yorkers to Californians to native Pennsylvanians, international business & management and art history majors to creative writing and Arabic minors, these students represent all facets of the very multifaceted Dickinson community.
Schedule your visit and interview today!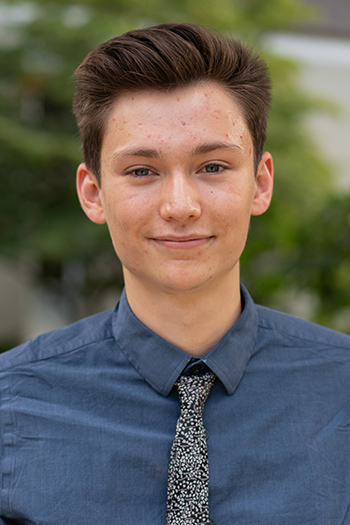 Alex Arnette
Class of 2022
Hometown: Williamsburg, VA

High School: York High School

Major: Chemistry and Political Science

Activities: In addition to being an Admission Fellow, Alex has been a Liberty Cap tour guide since his first year of college. He enjoyed it so much that he went on to join the exec board of Liberty Caps his sophomore year. He also joined Dickinson's only improv comedy troupe, Run With It!, which he currently is the president of in his senior year. Alex started rock climbing as a high schooler and continued that passion at Dickinson by joining the climbing team. As a senior he is now the coach of that team, giving advice and encouragement to new climbers. His sophomore year, Alex led a WILD Preorientation that took 15 first years through a camping adventure where they bonded and became comfortable with college. Similarly, his senior year, he led an orientation group for the first week of Dickinson's Orientation. In the spirit of trying new things, in his senior year, Alex joined the club swim team at Dickinson. Last summer, Alex completed an internship with Carlisle Construction Materials as an analytical chemist, where he separated and analyzed chemical components in PVC. This experience made him realize his goal to become a research chemist. Alex is currently applying to graduate programs with the goal of getting his Ph.D. in Chemistry after he graduates in May of 2022.
Connect
---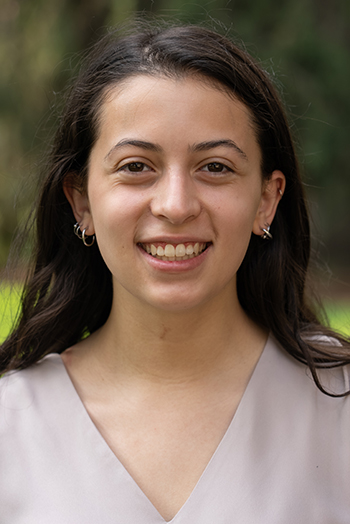 Carolina Celedon
Class of 2022
Hometown: Pittsburgh, PA

High School: Pine-Richland High School

Major: Latin American, Latinx, and Caribbean Studies

Minor: Portuguese & Brazilian Studies

Activities: Over her time at Dickinson, Carolina has served as an English and Spanish writing tutor, English writing associate, Clarke Forum student project manager, A.C.E peer mentor, and student research assistant. She is passionate about US-Latin American relations and completed an internship with the Inter-American Dialogue her junior year. One of Carolina's most rewarding experiences on campus has been serving as a facilitator for LDG, or Latina Discussion Group. You can likely find Carolina at Landis, ATS, or the library. Carolina's favorite meal at the caf is the Cove's three bean chili.
Connect
---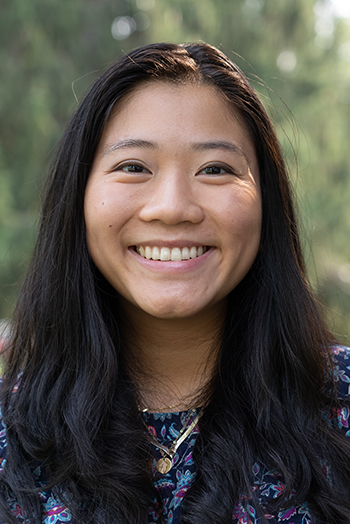 Christina Chu
Class of 2022
Hometown: Ardsley, New York

High School: Ardsley High School

Major: Sociology, Educational Studies

Minor: Spanish

Activities: At Dickinson, Christina is a member of the varsity volleyball team on campus and participates in the Student-Athlete Advisory Committee (SAAC), the Athletes of Color Coalition, and the Heras Society. Outside of athletics, Christina participates in Greek life being the Vice President of Community Relations her sorority, Pi Beta Phi. Christina has also worked on campus as a tutor for the Bridge Program and volunteers in the admissions office as a tour guide and student panelist! You can find her spending time in the Kline, the library, and outside on Morgan field!
Connect
---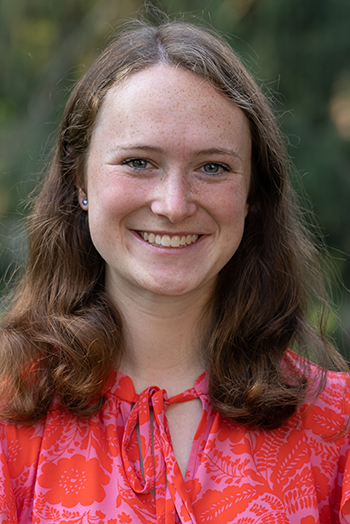 Alexandra Colby
Class of 2022
Hometown: Hingham, MA

High School: Hingham High School

Major: Economics

Activities: Alexandra is a member of the Liberty Cap Executive board and has been volunteering as a Liberty Cap tour guide since her freshman year. In addition to her duties in admissions, Alexandra is a member of the Women's Track and Field team where she specializes in hurdles and pole vault. She is on the executive board of Dickinson MOB, which is a student-run organization that does event planning for the entire school every weekend. In her 3 years as a MOB member, she has worked as a weekend events chair, special events chair, and now marketing chair. Alexandra is also a member of the Women in Economics club. In her free time, you will often find Alexandra in the cafeteria, in the MOB office, or socializing with friends on Morgan field.
Connect
---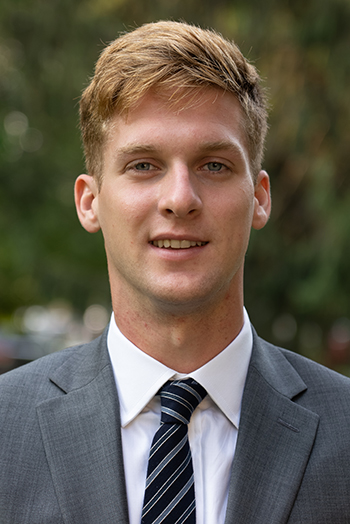 Logan Cort
Class of 2022
Hometown: Brookeville, MD

High School: Mercersburg Academy

Major: English

Minor: Arabic and American Studies

Activities: Logan has a varied set of interests and engagements on campus. He has been on the men's varsity swim team since his first year and currently works as a student project manager at the Clarke Forum for Contemporary Issues and in the college archives. As an English major, Logan is heavily involved with student research in the English department. This past summer, he focused his research on email newsletters. On any given day, you can find Logan volunteering in the Admissions Office, swimming in the Kline, or reading in the library. 
Connect
---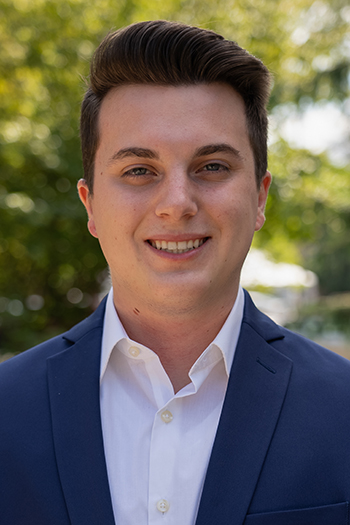 Jake DeCarli
Class of 2022
Hometown: Greencastle, Pennsylvania

High School: Greencastle-Antrim

Major: International Studies, Italian Studies

Activities: In addition to being an Admissions Fellow, Jake is a student tour guide for the Liberty Caps Society, a student supervisor in the Waidner-Spahr Library, a former Resident Advisor (R.A.) and now a Community Advisor (C.A.) for Residence Life & Housing, President of the Italian Club, a member of the Student Alumni Association (S.A.A.), a member of the Queer Student Alliance (QSA), a member of the men's club volleyball team, and a former editor of the school newspaper, The Dickinsonian. Apart from his main extra-curriculars, Jake has served on several groups and committees for the college, including the Young Alumni Trustee (Y.A.T.) selection committee as a student interviewer, the interview committee for new Area Coordinators (A.C.) for Residence Life & Housing, a member of former President Margee Ensign's student dialogue group, and a current member of the "Dickinson Reads" January 2022 committee. Furthermore, Jake has also interned for several organizations during his time at Dickinson, including the U.S. Army War College in Carlisle, and the Office of College Advancement as a Presidential Fellow. Although Jake missed out on the opportunity to study abroad in Bologna, Italy during his junior year, he plans to spend two weeks in Bologna during the upcoming winter break to conduct research for his Italian studies honor thesis.
Connect
---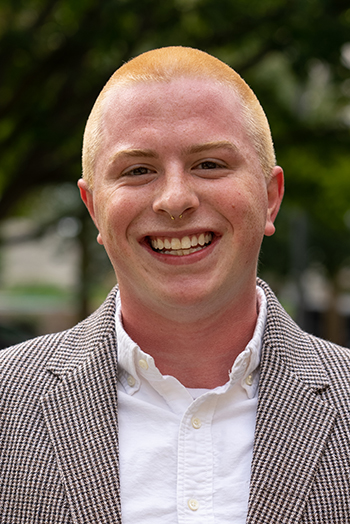 Joey Inscoe
Class of 2022
Hometown: Frederick, MD

High School: Urbana High School

Major: International Studies, French/Francophone Studies

Minor: Africana Studies

Activities: Joey became a member of the Liberty Cap Society during his first year at Dickinson and has since found a myriad ways to spend as much time in the Admissions house as possible. Aside from volunteering as a tour guide and Admissions Fellow, he is a showing member of the Dickinson Equestrian Team and sits on their executive board. Additionally, he is a member of the Latin American Caribbean Club and Alpha Lambda Delta honor society. Having lived in the Outing Club special interest house, "the Outhouse," Joey particularly enjoys the frequent opportunities to explore the areas surrounding Carlisle and temporarily escape from his busy campus schedule. You can usually find him enjoying coffee on his apartment balcony or making himself at home near the Admissions fireplace!
Connect
---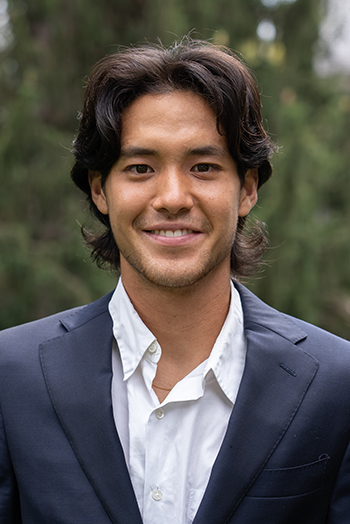 Max Matsumoto
Class of 2022
Hometown: New York City, N.Y.

High School: New York City Laboratory School for Collaborative Studies

Major: Law & Policy and Political Science

Activities: On campus, Max is a member of the soccer team, works as the soccer coach's assistant in athletics and volunteers in the Office of Admissions as a tour guide and Student Interviewer. These roles have shaped him as a member of the Dickinson community and have exposed him to a wide array of people and experiences. You can usually find Max out at Dickinson Park playing soccer, in the Kline Center or in the soccer offices.
Connect
---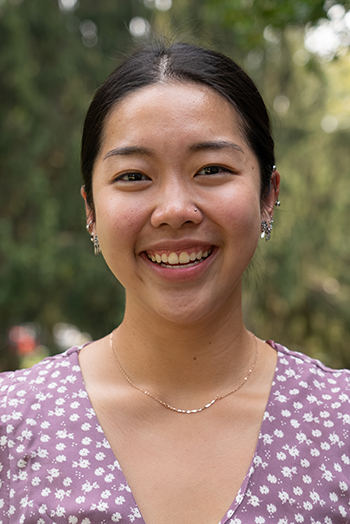 Nhi Ly
Class of 2022
Hometown: Ho Chi Minh City, Vietnam

High School: Nguyen Thuong Hien High School

Major: Women's, Gender & Sexuality Studies (WGSS) and Chinese

Activities: Besides being an Admissions Fellow this academic year, Nhi works at the Norman M. Eberly Writing Center as an English Writing Tutor and the Co-Head Writing Tutor. She's also the Writing Associate for Professor Donna Bickford and her First-Year Seminar "Magic, Mystery, and Mayhem: Imagining Witches." Nhi will further continue her research on multilingual tutors and the interdependence between their identities and tutoring practices with the Writing Center in Fall 2021. As one of the student workers at the Women's & Gender Resource Center (WGRC) and the Civic Skills & Dialogue Coordinator at Center for Civic Learning & Action (CCLA), Nhi hopes to make positive changes and foster an inclusive environment on campus. In addition to on-campus jobs, Nhi is an active member of Women's Club Basketball, We Introduce Nations at Dickinson (WIND), and Asian & Asian American Club (AAAC). Throughout her time at Dickinson, Nhi has worked at the Popel Shaw Center for Race & Ethnicity (PSC), interned at the Title IX Office, and participated in multiple volunteer programs. She's also served on the Inclusivity Working Group, the Title IX Presidential Working Group, and President Margee Ensign's Student Dialogue Group. This past summer, she worked at the Student Leadership & Campus Engagement Office (SLCE) as the Student Orientation Director for New Student Orientation. Her favorite places on campus are the Waidner-Spahr Library and the Kline Fitness Center, where you will likely catch her there!
Connect
---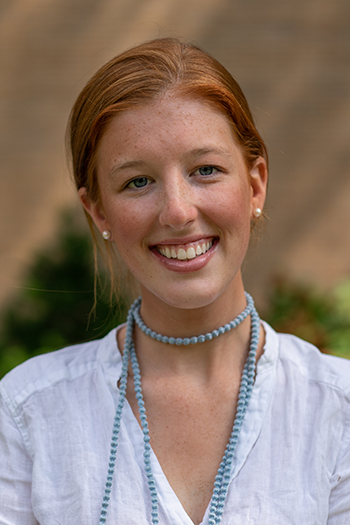 Mary Ellen Owens
Class of 2022
Hometown: Larchmont, NY

High School: Mamaroneck High School

Major: Economics

Minor: French

Activities: Mary Ellen is involved in a variety of activities on Dickinson's campus. Since her freshman year, she has been very active in the admissions office as a Liberty Cap tour guide, and most recently as a member of their Executive Board. She is a research assistant for the economics department and is also a member of the Women in Economics Club. Mary Ellen is a member of Pi Beta Phi sorority and serves as their director of Public Relations and Marketing. In her free time, she enjoys going on runs through Carlisle with friends. On campus, Mary Ellen loves hanging out on the academic quad, eating lunch under the trellis, and having dinner with friends in the caf.
Connect
---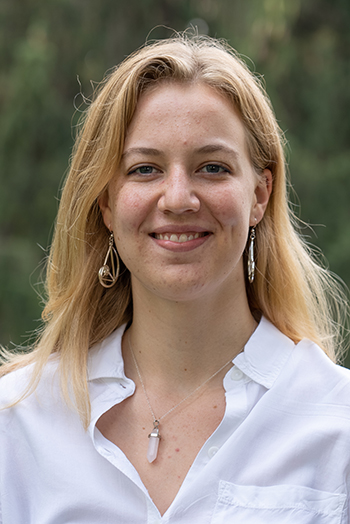 Lucy Parker-Burns
Class of 2022
Hometown: Washington D.C.

High School: International School of Uganda

Major: Biology and Political Science

Activities: Activities/Bio: At Dickinson, Lucy has a very active presence on campus, splitting her time between STEM and the Humanities as a double major. Starting as a first year, she has been involved in one of Dickinson's five acapella groups, the DTones. Lucy can also be found almost every Friday spending time working at the college's farm. Lucy is also heavily involved in genetics research within the biology department at Dickinson. Her research focuses on the genetic reprogramming of leukemia cells. As Lucy has spent two-thirds of her life living overseas, she continues to use her global perspective in all her classes. This perspective is incredibly valuable when Lucy gives tours on campus as part of the Liberty Caps Society. Lucy's favorite spot on campus is sitting outside watching the sun set on the front of the multicolored wall of the Rector Science complex.
Connect
---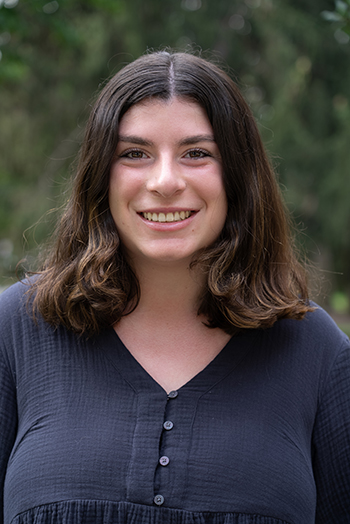 Ashley Russo
Class of 2022
Hometown: Queens, NY

High School: Academy of American Studies

Major: International Business and Management

Minor: Economics and French with a Food Studies Certificate

Activities: Ashley has been passionate about being involved on campus since her first year at Dickinson. She concluded her first year with a Dickinson summer study abroad program, where she lived in London for a month. Professionally, she has externed with a Dickinson Alum and interned for a vegan foods company as well as a small consulting firm based in NYC. She got involved in Greek life during the Spring semester of her first year, in Kappa Alpha Theta. Since then, she has served on the Panhellenic council as a delegate and executive board member. Within Kappa Alpha Theta, she served as their Online Media Director and is currently President for the 2021 calendar year. For her senior year, she is a Baird Sustainability Fellows' candidate. Ashley is also a senior mentor for orientation and new student programming. She has been a tour guide since Fall of her Sophomore year. In past years, she has been involved in dance groups as well as working at the campus mail room, Hub information desk and Biblio Café.
Connect
---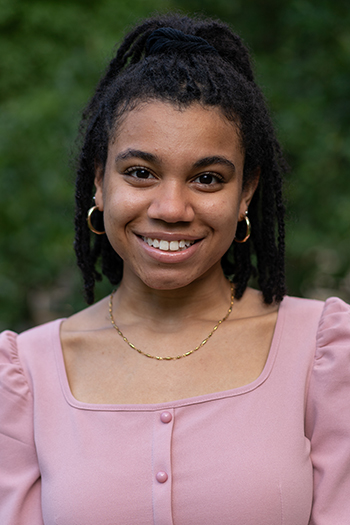 Maria Smith
Class of 2022
Hometown: Carlisle, PA

High School: Carlisle High School

Major: Spanish and Latin American, Latinx, and Caribbean Studies

Minor: Africana Studies

Activities: Maria has been an active member of the Liberty Caps Society since her first year at Dickinson. She has worked over breaks as a winter & summer tour guide, served as an Admissions panelist and also had the opportunity to serve on the executive board during her sophomore year. Additionally, Maria worked for the Office of Admissions as a student worker and is a current Admissions Fellow. Maria has been heavily involved in the Academic and Co-Curricular Excellence (A.C.E.) Peer Mentor Program since her freshman year where she was a mentor for two years and is one of two senior coordinators of the program during the 2021-2022 academic year. Maria is co-president of the Anwar Bellydance Troupe, a member of Kappa Alpha Theta and served as a Spanish writing tutor in the Multilingual Writing Center. As a Spanish major, Maria is currently doing research on Afro-Spanish and Moroccan women in Spain and served as a research assistant in the Spanish and Portuguese Studies department. In the summer of 2019, she studied abroad in Málaga, Spain. Maria's favorite caf meal is the zesty pasta salad served at the KOVE and she loves spending time in the Waidner-Spahr library and HUB dance studio. As a Carlisle native, she believes Leo's Homemade ice cream is superior and her favorite Carlisle restaurant is Issei Noodle!
Connect
---