What do Alan Greenspan, Condoleezza Rice and Woody Allen all have in common? Along with countless other high-achieving individuals, they studied music in their formative years and attribute their professional success as mature professionals to qualities that were sharpened by musical study: collaboration, creativity, discipline and the ability to forge multiple connections in multiple spheres.

So come let us help you prepare for the real world. Collaboration? Join one of our many ensembles. Creativity? Learn musical thinking in a theory or composition class. Discipline? Study voice or an instrument in our performance studies program. Making connections? Try musical study in any of our course offerings and explore new intersections of cognition, culture, and history.
Read more about our distinctive features.
75th Birthday Celebration for Dr. Truman Bullard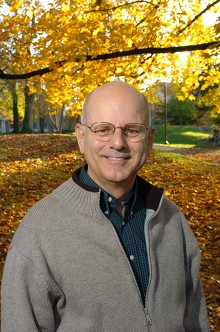 Dear Dickinson college alumni, current students, parents, music lovers and faithful audience members,
This year the Music Department at Dickinson College pays a tribute to the extraordinary career of beloved master teacher and mentor, Dr. Truman Bullard, in celebration of his 75th year!

On April 27, 2014, soloists Jennifer Anne Nash '96 and Damian Savarino and the college Choir, Collegium and Orchestra under the baton of Robert Pound gave a performance of Johannes Brahms' German Requiem, in celebration of Dr. Bullard.
Bullard Music Studies Support Fund
This event marked the unveiling of a fundraising campaign in the name of Dr. Truman Bullard to support the music education of current and future Dickinsonians!