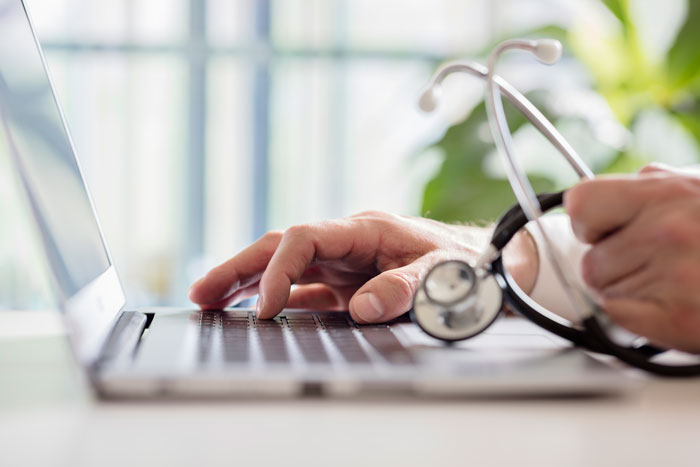 ASSISTIVE TECHNOLOGY & MAKING TEXTS ACCESSIBLE
Please note that any general questions about technical assistance or wireless connectivity should be directed to helpdesk@dickinson.edu or (717) 245-1000. The Helpdesk's hours are 8:00 AM - 5:00 PM Monday - Friday.
You can read more at the Technology Services website.
MAKING TEXTS ACCESSIBLE for the USE of TEXT-TO-SPEECH
(CONVERTING DIGITAL TEXTS TO AUDIO)
All Dickinson students, faculty, and staff now have a great accessibility tool available to them for free – the ability to listen to text read aloud. See below for the various ways that you can convert digital text to audio.
Note: For most documents that you're looking to make accessible, the format that you'll want to choose will be ► "Accessibility conversion." It may take a moment for your file to upload.
BUILT-IN

TEXT-TO-SPEECH AND DICTATION

FOR

OFFICE 365
Here is guidance for How to Use the Accessible Reading Tools in Office 365 with Word. You can also view instructions for how to access text-to-speech for Word, Outlook, PowerPoint, and OneNote. And here's guidance for how to dictate your documents, emails, notes, and ppt slides.
BUILT-IN

TEXT-TO-SPEECH AND DICTATION

FOR

APPLE PRODUCTS
BUILT-IN

DICTATION

FOR

WINDOWS 10, ANDROID, AND GOOGLE DOCS
Users of Android phones, Google Docs, or Windows 10 can learn how to enable dictation by following this guidance document, For earlier versions of Windows, we recommend using the dictation features in Office 365.
OTHER FREE TEXT-TO-SPEECH OPTIONS
GRAMMAR AND SPELL-CHECKER PROGRAMS
Students interested in advanced grammar and spell checker programs may be thrilled to discover such highly-rated software programs as these (which include free versions):
RESOURCES ON LIBRARY COMPUTERS
The Waidner-Spahr Library provides a variety of assistive technology resources available to all Dickinson students. Adobe Acrobat Reader 9 and Microsoft Windows 7 Ease of Access Center are installed on all computers in the library. Both contain a read-out-loud feature, as well as several other helpful attributes.


ASSISTIVE TECHNOLOGY FOR STUDENTS WITH DISABILITIES
OPTIONS FOR STUDENTS WITH A TEXT-TO-SPEECH ACCOMMODATION
SMART PENS
–
FOR STUDENTS WITH AN ACCOMMODATION TO RECORD CLASS
Smartpens record audio while the user writes notes, so any notes written serve as a bookmark to be able to replay what was said when that note was written. Here's a video of students explaining what they like about using the Livescribe for note-taking, and here is a video demonstration of how the Livescribe pen works. Please remember, there are restrictions placed on students' use of a recording device in the classroom without an accommodation to do so, and all students must consult with faculty before making any recordings in class. Failure to obtain proper consent may result in a violation of Pennsylvania's wiretap statutes.
ADS has a limited number of Livescribe smartpens available for checkout for students with a note-taking accommodation. Some with a note-taking accommodation may prefer to buy their own through Livescribe or at stores like Staples, Target, Walmart, or on eBay. If you are a student with a note-taking accommodation who wishes to borrow a Livescribe pen, please email ADS to let us know.
MICROSOFT OFFICE ONENOTE
AND LENS
OneNote (which is compatible with Mac and Windows devices) enables you to create digital notebooks that you can access from anywhere, and within each notebook (e.g. "Fall '21"), you can set up each of your classes as a new subject, and each class session as "page." You can type or draw in OneNote, as well as insert tables, pictures, files, videos, and more. You can also dictate text that it'll type up for you, have text read aloud, and even enter math formulas that can be solved or graphed! Learn more about how to download and start using OneNote!
While the use of OneNote is recommended for all students, those students who have the accommodation of recording class using a computer may wish to use OneNote's Audio Notes feature, which enables you to type while recording, and then sync the audio with what you've typed. Here's a video tutorial on How to use the Audio Notes feature in OneNote (the section on audio recording class starts at 1:24).
Office Lens is a companion app for OneNote that you can use to upload photos of your handwritten notes to your notebook in OneNote. 
DYSLEXIC-FRIENDLY FONT
Individuals with dyslexia may want to consider downloading and using Dyslexie--a font designed to assuage the challenges often posed by reading traditional fonts. Some love it, some don't. This video provides a demonstration of its use.
MAGNIFYING SYSTEMS
Access and Disability Services has a Farview portable magnifying system available for loan. A CCTV Clearview+ Magnifying System that enables users to zoom in on small print materials is located on the upper level of the library. This 19" full-screen magnifying system allows patrons to more easily view small print materials, providing up to 56x magnification. These Clearview+ video instructions demonstrate the magnifier's ease of use and highlight the Always-In-Focus technology, adjustable monitor, and easy glide reading platform.