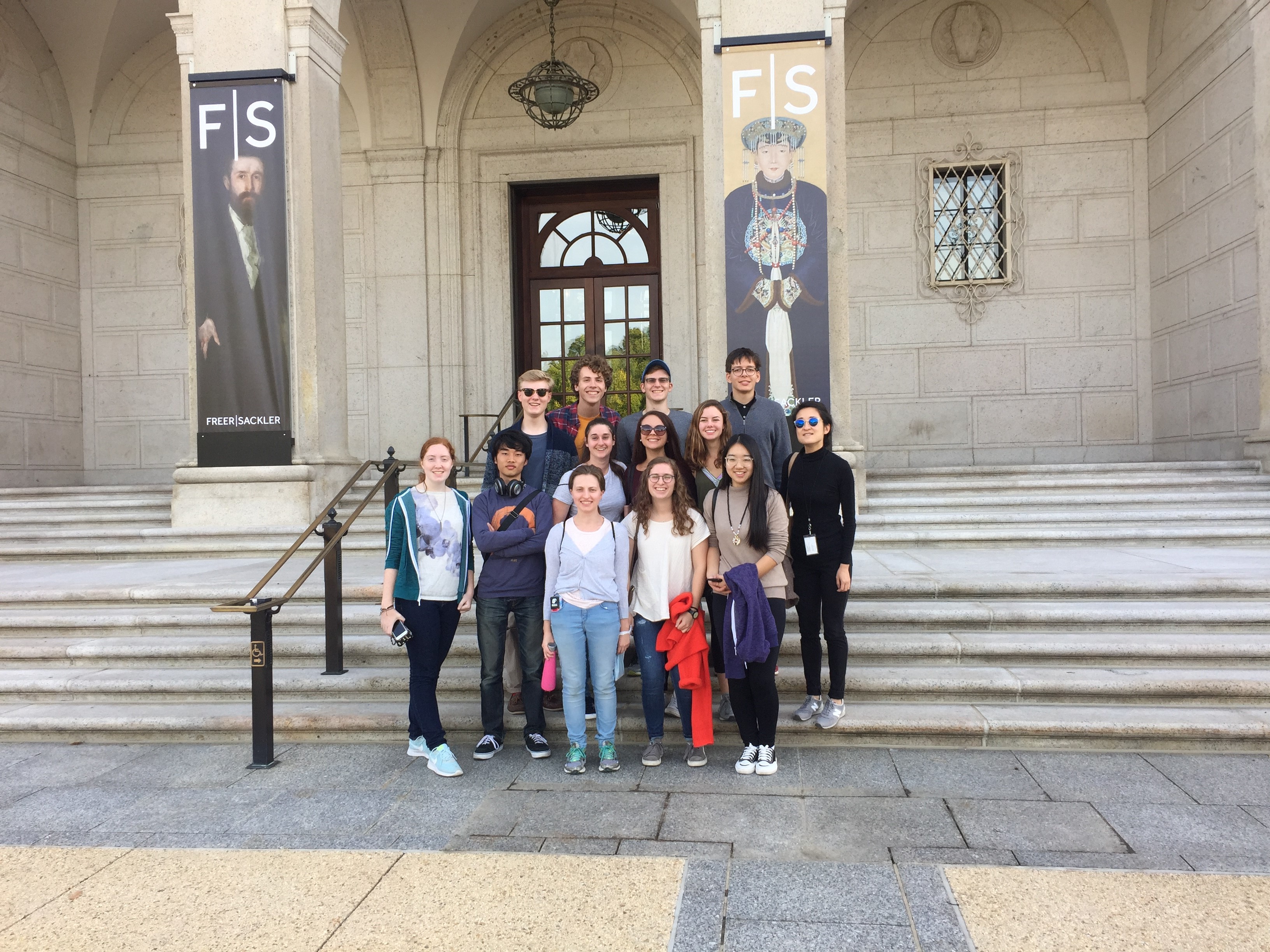 The art history major at Dickinson is grounded in our broader understanding of the liberal arts in the study of art from the ancient Near East to that of the present day. It builds on the idea that artists and the art they produce have played an integral role in the life of cultures throughout human history and that works of art have a unique status in representing the interpretive experience of lived culture through aesthetic forms. Art provides valuable insight into almost every aspect of a society--its politics, religion, history, economics, values and customs--making the history of art a particularly rich place from which to understand the kind of connected and multi-disciplinary learning distinctive to the liberal arts.
The art history program offers courses on specific genres and periods, such as Japanese Art, Chinese Art, Medieval Art, Italian Renaissance Art, Dutch Art, Modern Art and Contemporary Art, as well as topical courses in Museum Studies, Philosophy of Art, Japanese Woodblock Print, Michelangelo, Modern Architecture, Modern Design in East Asia, and Gender and Sexuality in American Art. Through the Archaeology program, students have many opportunities to study art of the ancient past. These courses emphasize the study of material culture, the analysis of primary and secondary texts, as well as research using art historical databases and digital resources. Students in the art history program benefit from small classes and direct contact with faculty both inside and outside the classroom. In the final year of the program, senior art history majors curate an exhibition on a particular artist or theme exhibited at The Trout Gallery. Students in this course undertake original research, which is published in an illustrated catalog that accompanies the exhibition.
Most of our majors spend a semester or a year abroad in Italy, France, England or Germany through one of Dickinson's study abroad centers or its partner programs. Students also take advantage of Dickinson's proximity to major cities through summer internships at galleries, museums, auction houses ad archives in Baltimore, Washington DC, Philadelphia and New York.
The same cities are common destinations for our graduates. The Department of Art & Art History has a strong record of helping students find placement after graduation. Many of our students pursue M.A. and Ph.D. degrees in Art History, Museum Studies, Art Education and Librarianship. Others find employment with a B.A. in galleries, museums, auction houses, arts organizations, art publishing, historic sites, schools and libraries.