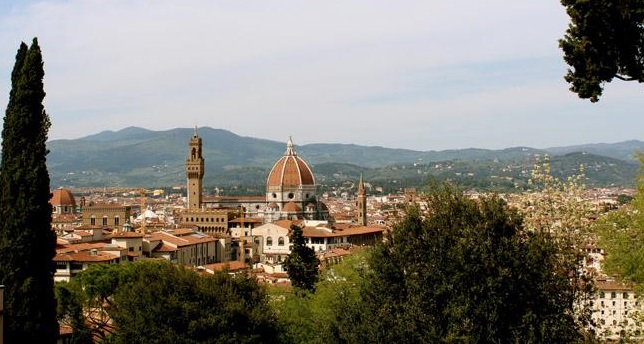 Students in the Department of Art & Art History have the opportunity to study abroad at Dickinson programs or partner programs in Norwich, Toulouse, Bologna, Bremen, Rome and Florence. It is important to consult with your advisor during sophmore year to determine the program that will work best for you.
Dickinson in England
Students majoring in art history can pursue their studies at the University of East Anglia in Norwich, England, for a full year. East Anglia offers a complete curriculum in art history, from introductory-level courses through advanced upper-level courses. Museum studies also comprise a significant part of the curriculum, and Dickinson students have the opportunity to take these courses as well.
Dickinson students who complete a successful year at East Anglia now have the option of pursuing a master's degree there upon their graduation from Dickinson.
Dickinson in France
Students who study abroad in Toulouse may have the opportunity to take courses in studio art or art history. This usually requires some planning, and students should work with their advisor to determine the possibities. A summer studio art program in painting and drawing offered in Toulouse still runs on occasion.
Dickinson in Italy
The Dickinson program in Bologna is one of the oldest offered at the college. Recently, we have expanded and developed the program to take advantage of the rich possibilities for art history majors to study in their area of concentration in one of the richest cultural cities in Italy. A basic competency in Italian is necessary, and students interested in attending the program are encouraged to take Italian prior to their junior year.
Temple Rome
Temple University's Tyler School of Art's program in Rome, Italy, is an official partner program of Dickinson in studio art and is the recommended study abroad option for studio students. The Rome campus is well established, now in existence for over 50 years. Many of the faculty have been in Rome for an extended time and have strong connections to artists and galleries in the city, which provides a rarified student experience. There are also visiting faculty from the Philadelphia campus.
Many courses take advantage of the city's rich history, such as the Rome Sketchbook class, in which students work on location at the many significant historical sites throughout the city. No prior Italian language experience is necessary, as a course in Italian is required while in Rome.
Courses are offered in book structures, digital and darkroom photography, printmaking, painting (including fresco), drawing and sculpture.
Studio space and specialized equipment are available to students during and outside of scheduled class time.
Sculpture facilities include equipment for work in a variety of methods and materials, including plaster casting, clay and wax modeling and concrete fabricating process.
The photography area includes a digital lab and a darkroom for developing black-and-white prints.
Students also have the opportunity to take courses in art history.
Syracuse University in Florence
Syracuse University's program in Florence is one of the most well-established and successful foreign study programs in the country for the study of art history and architectural design. Dickinson majors in art history and studio art have studied for a semester or full year at Syracuse in Florence for the past 15 years, and some have gone on to complete M.A. degrees there after graduation. A full range of art history courses are offered in English by leading scholars in the field, and students typically live with Italian host families. A prior knowledge of Italian is not necessary.
The Department of Art & Art History also has a formal affiliation with Syracuse in Florence, which entitles all accepted Dickinson students an automatic $1,000 tuition deduction. The pre-architecture program requires a studio portfolio for admission.