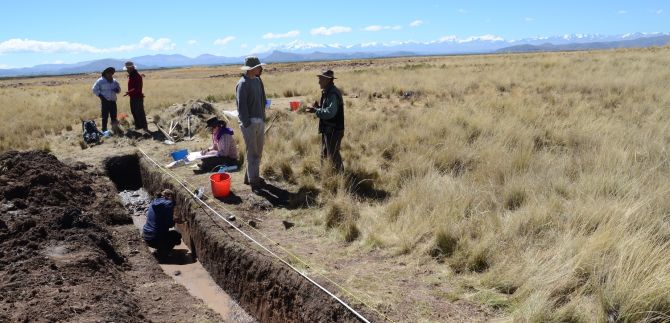 "Many of the students wish to continue their archaeological studies in graduate school or in their future careers and their devotion to the discipline made the reviewers jealous of the ability of the program to involve and to energize undergraduates to such a high degree." (excerpt from the External Reviewers' report, April 2007)
Archaeology majors are systematically trained in conducting research, gradually progressing from 200-level courses to 300-level seminars and culminating in the senior capstone seminar (ARCH 390: Advanced Studies in Archaeology) where they author and defend two or three major term papers (with two drafts/revisions each), write up book reports/reviews and conduct peer reviews. Archaeology students are also strongly encouraged to take up and conduct supervised research (ARCH 500: Independent Study) and collaborative research (ARCH 560: Student/Faculty Collaborative Research). Finally, senior archaeology majors (gpa: 3.5+) are encouraged to submit an honors thesis proposal to the department and, if approved, conduct supervised research over a period of two semesters in their senior year, produce an original thesis and defend it before a faculty committee for honors in archaeology.
Senior Honor Theses in Archaeology:
Natalie Ginez ' 21 -- "Satyr Imagery on Greek Wine Vessels: Simple Depiction of Religious Narrative or Symbolic Message of Moderation?"
Luke Nicosia '21 -- "A Tavern, Trails and Trowel Tails: The Stone-Tolan House Collection"
Jamie Norton '21 -- "Towers of Mystery: The Iron Age Broch Towers of Atlantic Scotland"
Victoria Cacchione '15 -- "Archaeology of North American Farmsteads: A Case Study of Bunker Hill Farm, Camp Michaux"