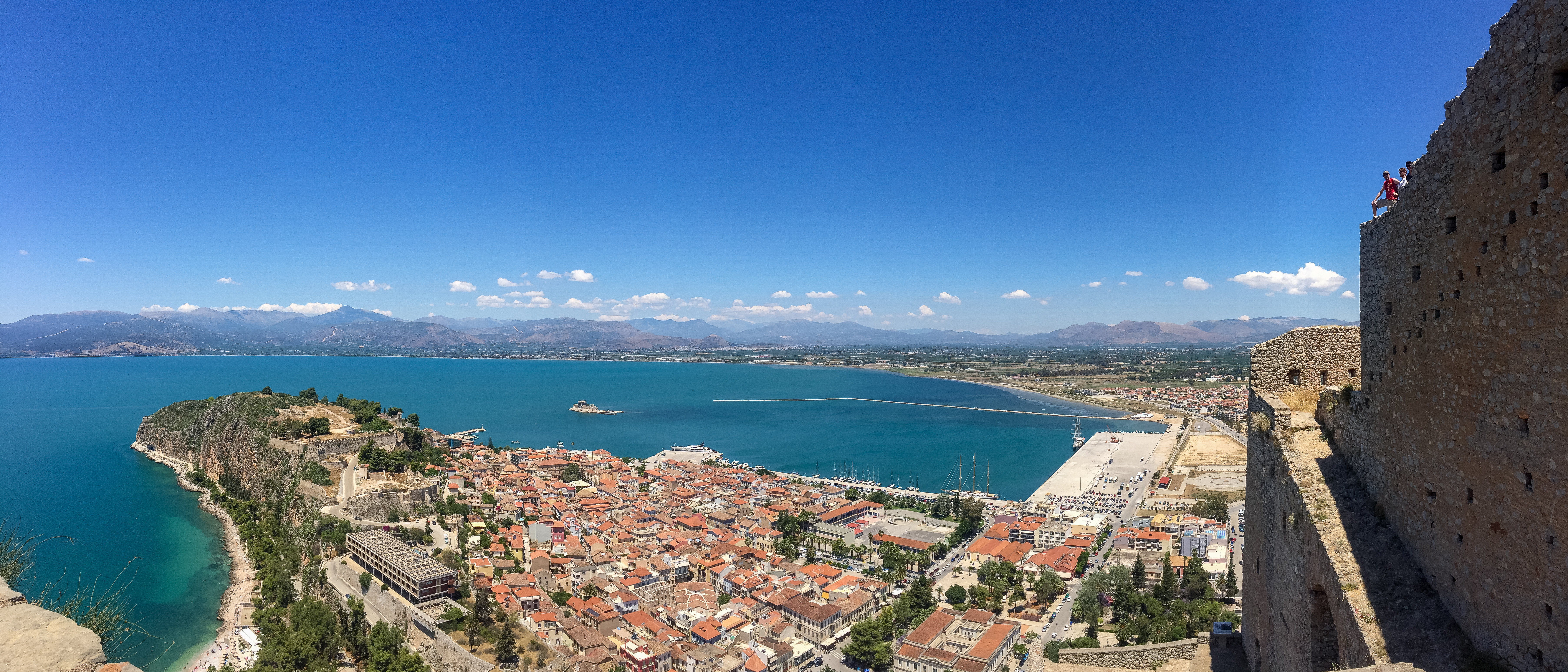 Archaeology students are encouraged to study abroad for a semester, full year and/or a summer to fulfill electives and to experience first-hand the archaeology of other regions. We work to accomodate any of Dickinson's own programs and its partner programs. The most popular programs in the major include England (Norwich or Bath) and those listed below.
Durham University
Durham University, located in Northern England, is home to one of the largest and most prestigious departments of Archaeology in the UK. This year-long program is designed for the study of archaeology and ancient languages at an intensive level.
AMERICAN CENTER FOR ARCHAEOLOGY AT MYCENAE (GREECE)
The American Center for Archaeology at Mycenae, Greece (seen above), offers a unique undergraduate study abroad program accredited by the University of South Carolina ("school of record"), supported by an academic consortium of American colleges and universities, and endorsed by the International University Alliance (IUA). This interdisciplinary program focuses on archaeology and related disciplines, such as bioarchaeology, geoarchaeology, geophysics, geology, paleoenvironmental studies, archaeometry, cultural heritage protection/management, classical civilization, ancient history, and ancient/modern Greek, requiring no prior experience in archaeology, transcending disciplines, and engaging majors from across the spectrum, sciences, social sciences, arts and humanities.
Students will study at Mycenae, Nafplion, where they will immerse in the local culture, entertainment, and shopping and participate in organized field trips and study tours all over mainland Greece and the islands in the weekends. All courses will be taught in English by prominent faculty. This intensive study abroad program offers an unparalleled experience for students from all over the world to spend a semester in one of the most spectacular sites of ancient Greece, study and travel all over Greece, while doing hands-on archeological work and learning basic skills that will serve them regardless of major and career.
COLLEGE YEAR IN ATHENS
A unique experience of living and studying history, classics, art, and archaeology in Greece, the cradle of modern western civilization: this semester- or year-long program, enriched with several field trips to archaeological sites and museums, is offered through the Athens-based International Center for Hellenic and Mediterranean Studies through the direction of College Year in Athens, a non-profit educational institution based in Cambridge, MA.
INTERCOLLEGIATE CENTER IN ROME
Established in 1965 by representatives of 10 American colleges and universities, the Center provides undergraduate students with a unique opportunity to live in Rome, the eternal city, and study history, classics, art, and archaeology. The intensive semester-long program includes several field trips to archaeological sites and museums. The program is administered by Duke University.
AMERICAN UNIVERSITY IN CAIRO
Founded in 1919 by The American University in Cairo (AUC) is an English-language liberal arts university located in Cairo, Egypt . The university provides educational opportunities to students from Egypt and international students, and contributes to Egypt's cultural and intellectual life. The university offers programs at the undergraduate, graduate and professional levels, as well as an extensive continuing education program.