At the Center for Global Study & Engagement (CGSE), we are passionate about international education. Our staff is committed to supporting each student throughout their journey and we champion the role our international students play in the Dickinson community.
Although you may turn to our ISSS team members for all of your immigration needs, we are also here to listen, to dialogue about your unique challenges and experiences, and to provide ongoing support to your overall college experience. Please reach out with any concerns, questions, or observations, or simply schedule an appointment to chat about your experience as an international student at Dickinson. We value your input!
Connect with an ISSS Team member via email or schedule an advising appointment through Microsoft Bookings. Please email global@dickinson.edu to set up an alternate meeting time, if needed. CGSE hours are Monday-Friday 8:30am-4:30pm. No evening or weekend advising appointments are available. (NOTE: the CGSE team is working on a hybrid schedule, so advising is available both virtually and in-person).

MELODI HENDRICKSON


DIRECTOR
INTERNATIONAL STUDENT AND SCHOLAR SERVICES
F-1 visa advising, CPT approval, OPT processing, J-1 visa advising, Visiting International Scholars, or simply reach out to talk about your international student experience
Email: hendricm@dickinson.edu
---
NIDIA WERNER
ASSISTANT DIRECTOR
INTERNATIONAL STUDENT AND SCHOLAR SERVICES
F-1 visa advising, OPT processing, U.S. Army War College scholarship program, or simply reach out to talk about your international student experience
Email: wernern@dickinson.edu
---
KRISTINE BARRICK
PROGRAM MANAGER
CENTER FOR GLOBAL STUDY AND ENGAGEMENT
Email for questions regarding incoming exchange students, or simply reach out to talk about your international student experience
Email: barrickr@dickinson.edu
---
SAMANTHA BRANDAUER
ASSOCIATE PROVOST AND EXECUTIVE DIRECTOR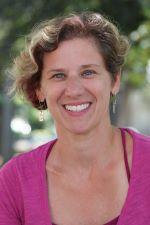 CENTER FOR GLOBAL STUDY AND ENGAGEMENT
Email with questions/comments regarding your international student experience
Email: brandaus@dickinson.edu