Commencement speaker and honorary degree recipients announced
Stephen M. Smith '92, president and CEO of L.L.Bean, will deliver Dickinson's Commencement address on Sunday, May 20. He also will receive a Doctor of Business Management honorary degree. Fellow honorary degree recipients are Albert Alley '60, co-founder of the humanitarian organization World Blindness Outreach Inc. (WBO); Nancy Hooff '75, a real-estate developer and former foreign service officer, who specializes in revitalizing communities in underserved areas; and Arthur K. Wheelock Jr., a curator at the National Gallery of Art and professor of art history at the University of Maryland.
Additionally, in keeping with a Commencement tradition established in 2012, Dickinson will present The Sam Rose '58 and Julie Walters Prize at Dickinson College for Global Environmental Activism. This year's recipient is Our Children's Trust, the advocacy organization that has gained significant national attention for supporting 21 youth plaintiffs suing the federal government over climate action. Julia Olson, Our Children's Trust's founder, executive director and chief legal counsel, will accept the prize.
Stephen M. Smith '92
Doctor of Business Management Honorary Degree
On Jan. 4, 2016, Smith became just the fourth president and CEO of L.L.Bean in the company's 105-year history and the first who wasn't Bean family or didn't rise through company ranks. He began his career in 1992 at J. Walter Thompson in New York City. He moved to Maine in 1997, where he joined Resort Sports Network and rose to become the vice president of sales and marketing. In 2002, he began his retail career at Hannaford Supermarket, and this launched nine years at the Delhaize Group, a Brussels-based international supermarket giant, where he gained experience in merchandising, commercial planning, marketing and customer relationship management in the U.S. and Belgium.

In 2011, Smith joined Walmart International as senior vice president and general manager of Sam's Club China and chief marketing officer for Walmart China in Shenzhen. There, he assumed general management responsibility, integrating e-commerce into the core business and improving annual sales growth. A year later, Smith became chief customer officer of ASDA, part of Walmart International, a more than $30 billion food, fashion and general merchandise omnichannel business in the U.K. In 2015, Smith became chief merchandising and marketing officer for Yihaodian, part of Walmart Global Ecommerce, a pure e-commerce business located in Shanghai.

At Dickinson, Smith studied art history and physics. "I am definitely the product of a good liberal-arts education, and believe it has served me incredibly well throughout my career. The liberal arts engages the mind in many different ways—from building critical thinking skills to engaging one's curiosity. In particular, from a leadership perspective, people who are successful in business have a natural curiosity—they question things, they want to understand how things work, why things have been decided or why things have happened the way they've happened. Dickinson prepared me for that really well," said Smith, who recently became a trustee of the college. He also serves on the board of directors for the Appalachian Mountain Club.
Smith is very active in outdoor sports and enjoys a wide variety of activities. He and his family love Maine, where they have deep ties and can embrace their love of the outdoors and commitment to community. He spends summers on Canada Lake in the Adirondacks at a lake house that has been in his family for generations.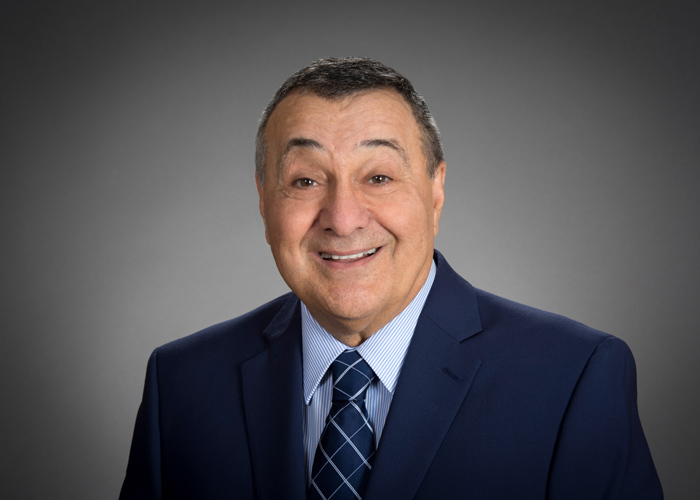 Albert Alley '60, co-founder of the humanitarian organization, World Blindness Outreach Inc. (WBO).
Albert Alley '60
Doctor of Humanitarian Service Honorary Degree

Alley is a recently retired, board certified ophthalmologist who practiced in Lebanon, Pennsylvania, for 45 years and is well-known for his dedication to fighting blindness in third world countries and here at home. After graduating from Temple University Medical School, Alley served for two years as a flight surgeon in the U.S. Air Force, attaining the rank of captain and becoming director of aerospace medicine at Castle Air Force Base.
In 1990, he founded WBO, a nonprofit working to alleviate preventable and treatable blindness for patients who cannot afford or access eye care. Alley, who continues to serve as president, has led WBO teams of volunteer eye surgeons, doctors, nurses and other personnel on more than 85 international missions to 25 countries, where they have performed more than 10,000 cataract operations, corneal transplants and strabismus corrective surgeries. They also have trained local medical personnel to perform eye surgeries and established medical clinics in several countries.
In his home community, Alley is a former president of the medical staff of the Good Samaritan Hospital in Lebanon and a past member of the hospital's board of trustees. He also served as a clinical professor of ophthalmology at Penn State College of Medicine in Hershey, Pennsylvania, where he supervised and trained ophthalmology residents in surgery. Alley and his wife established the Albert and Virginia Alley Endowment for International Outreach in Ophthalmology at Penn State College of Medicine to enable medical students and young doctors to participate in international missions. They also established the Alley Center for the Blind in Lebanon.
Alley has served on several boards and has received many awards for his service endeavors, including humanitarian service awards from the Pennsylvania Academy of Ophthalmology and the American Academy of Ophthalmology. He also received Dickinson's Distinguished Alumni Award for Professional Achievement. Alley and his five siblings, as well as several members of his extended family, attended Dickinson. The Alleys have three adult daughters, Julie, Linda and Cynthia.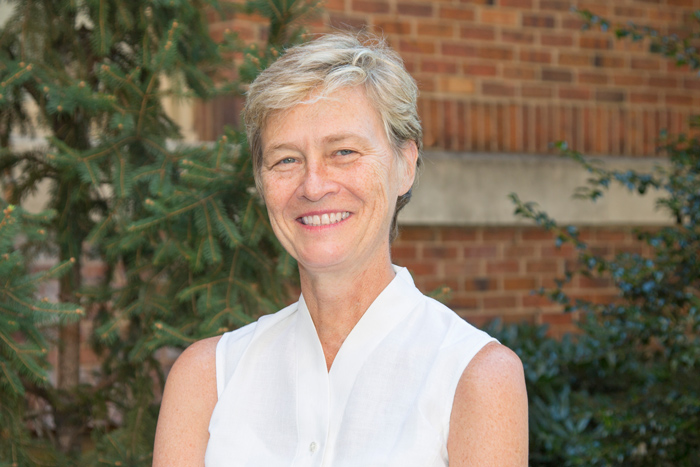 Nancy Hooff '75, a real-estate developer and former foreign service officer, who specializes in revitalizing communities in underserved areas.
Nancy Hooff '75
Doctor of Social Entrepreneurship Honorary Degree

Hooff is a co-founding principal of Somerset Development Company, LLC, a socially responsible real estate development firm with a portfolio valued at $429 million with over 1,750 multifamily residential units, retail spaces and community buildings. The company specializes in revitalizing communities in underserved urban areas, primarily in Washington, D.C., and Baltimore, through public-private financing, low-income housing tax credits and historic preservation in partnership with tenant associations, local businesses and nonprofit entities.
The company focuses on the redevelopment and repositioning of distressed multifamily residential assets, transforming what are viewed as "community liabilities" into "community assets" with the objective of creating healthy, mixed-income communities located in transit-oriented locations. The company reserves a portion of the profits from each property for resident services, such as development and maintenance of community gardens, health and nutrition programs, after-school programs, scholarships, employment services and community engagement opportunities.
Previously, Hooff worked internationally in the field of development economics, housing and community development, municipal finance and local government for 15 years as a foreign service officer with the U.S. Agency for International Development (USAID). From 1994 to 2000, she managed USAID's programs in local government, democracy, urban development and housing policy for Eastern Europe and the countries of the former Soviet Union. This work included overseeing U.S. housing guarantee funds and the development of municipal finance systems.
Hooff also served in Mauritania, Tunisia and Guatemala and through USAID's regional office, provided technical and program support services to all the countries of Central America. Prior to joining USAID, Hooff was the founder of a business consulting firm located in Mauritania, West Africa, working primarily in the fishing sector.
She graduated Phi Beta Kappa and magna cum laude with a degree in history from Dickinson and received a master's in law and diplomacy from The Fletcher School of Law and Diplomacy, Tufts University.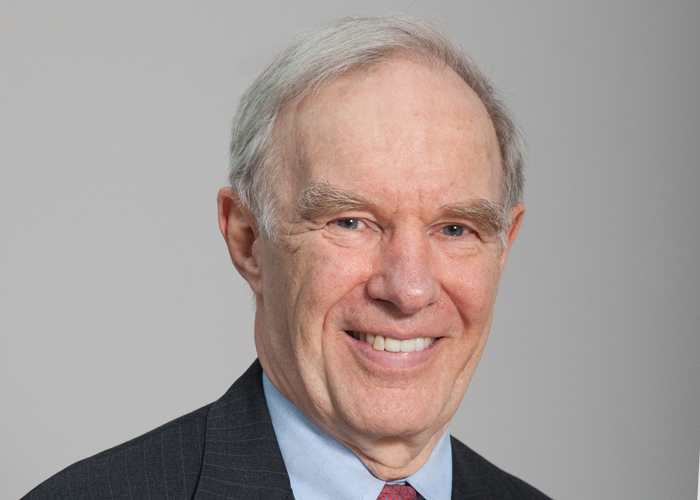 Arthur K. Wheelock Jr., a curator at the National Gallery of Art and professor of art history at the University of Maryland.
Arthur K. Wheelock Jr.
Doctor of Art Honorary Degree

Wheelock is curator of northern baroque painting at the National Gallery of Art and professor of art history at the University of Maryland. Since his appointment as curator in 1975, he has overseen a significant expansion of the collection of Dutch and Flemish paintings at the National Gallery. Wheelock has lectured widely on Dutch and Flemish art, and he has written many articles and a number of books and catalogues, among them "Vermeer and the Art of Painting" and the catalogues of the Gallery's Dutch and Flemish paintings. His revised and expanded Dutch catalogue received the George Wittenborn Book Award as the best art publication in the United States in 2014.
Wheelock has organized a number of major exhibitions at the National Gallery, including several featuring the works of Rembrandt and Johannes Vermeer, the most recent of which was the 2017 exhibition, "Vermeer and Masters of Genre Painting: Inspiration and Rivalry."
Wheelock has received a number of honors throughout his career. In 1982, at the time of the Dutch-American Bicentennial, he was named a Knight Officer in the Order of the Orange-Nassau by the Dutch government, and in 2006, he was named a Commander in The Order of Leopold I by the Belgian government. His awards include the College Art Association/National Institute for Conservation Award for Distinction in Scholarship and Conservation; the Minda de Gunzburg Prize for the best exhibition catalogue of 1995; the Johannes Vermeer Prize for Outstanding Achievement in Dutch Art; the Dutch-American Achievement Award; the Bicentennial Medal from Williams College; and the Kellogg Award for lifetime achievement from Williams College. In 2008, the University of Maryland created a doctoral fellowship in his name, The Arthur K. Wheelock Jr. Fellowship in Northern Baroque Painting.
Our Children's Trust
Rose-Walters Prize

Our Children's Trust has gained national attention for supporting 21 young people who have brought a landmark lawsuit against the president and multiple federal agencies. They argue the federal government's affirmative actions—supporting fossil-fuel development and consumption—violate the plaintiffs' constitutional and public trust rights. The lawsuit, Juliana v. United States, filed in 2015, is named after the oldest plaintiff, Kelsey Juliana. The suit aims to compel the government to develop and carry out a science-based climate recovery plan to reduce fossil-fuel emissions and draw down carbon dioxide in the atmosphere to levels below 350 parts per million by the year 2100.
Our Children's Trust has ties to Dickinson through first-year student Sophie Kivlehan, who is one of the plaintiffs. Kivlehan has been outspoken about the legal action, addressing the issue at the United Nations' Conference of the Parties (COP) 23 climate summit in Bonn, Germany, in 2017. Additionally, Dickinson alumnus Patrick McGinley '68 serves on Our Children's Trust's board of directors. He teaches environmental, administrative and natural resources law at West Virginia University.
The $100,000 Rose-Walters Prize is given annually to an individual or organization that makes a defining difference and advances responsible action on behalf of the planet, its resources and people. Previous recipients are Pulitzer Prize-winning author Elizabeth Kolbert; award-winning actor and environmental activist Mark Ruffalo; author and environmental activist Bill McKibben; Apple's vice president of environmental initiatives and former Environmental Protection Agency administrator Lisa Jackson; and award-winning nature photographer James Balog.