Together, you are moving Dickinson forward.
So far this year, Dickinsonians have come together in incredible ways. We invite you to join in making a difference through Dickinson.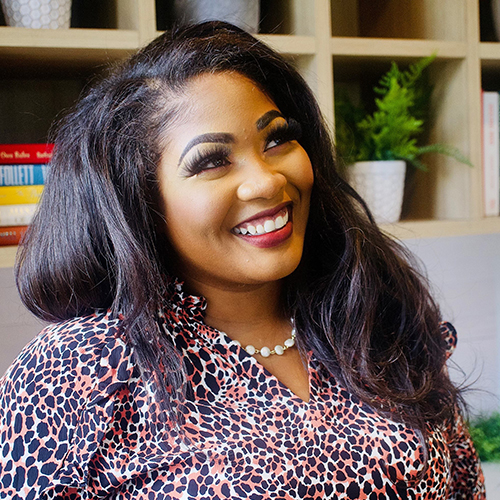 "It's important to continue the cycle of giving back at Dickinson because it helps so many students. Unfortunately, education is not free, but I deeply believe that it should be accessible to all." —Gabrielle Richards '07, women's lacrosse volunteer
$5,600,000
2021-22 Dickinson fund goal
$2,658,558
dickinson fund gifts to date
47.47%
percent to goal
Data as of Jan. 1, 2022.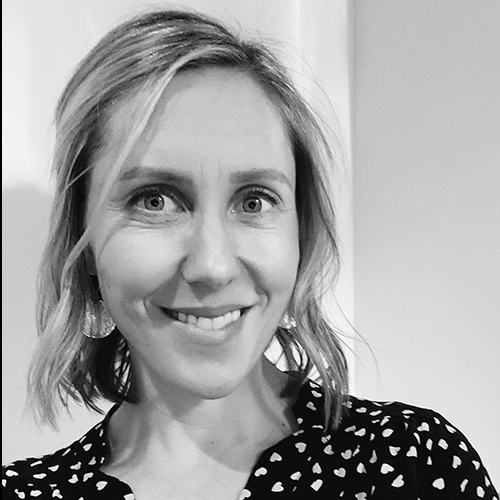 "The college gave me my best friends and a wonderful education. Dickinson's courses and activities made me a better student, leader and person, and its diverse community allowed me to build lasting friendships with students from across the United States and all over the world. I also give because the college has done more and better, year after year, during the 20 years since my graduation." —Angela Wallis '02, 20th-reunion volunteer, class agent, Mermaid Society member
Dickinson alumni and parents are coming together in support of the college. Here are just a few ways that our community has made a difference so far this year:
1 new major Thanks to the 46 Dickinsonians who worked tirelessly for a year to launch Dickinson's data analytics major and equip future data scientists with liberal-arts skills.
25 meaningful internship and career connections made during a women's lacrosse networking event
272 Dickinson fund volunteers who sent texts and emails and made phone calls to help raise $365,076 on Giving Tuesday
2,000 alumni, parents and friends who spoke to Dickinson student callers last fall to learn about their experiences and opportunities to contribute to the Dickinson Fund
Your Collective Support Makes a Difference!
This spring, you can join fellow alumni and families in supporting Dickinson students. Here are a few members of our community who are getting involved and giving back.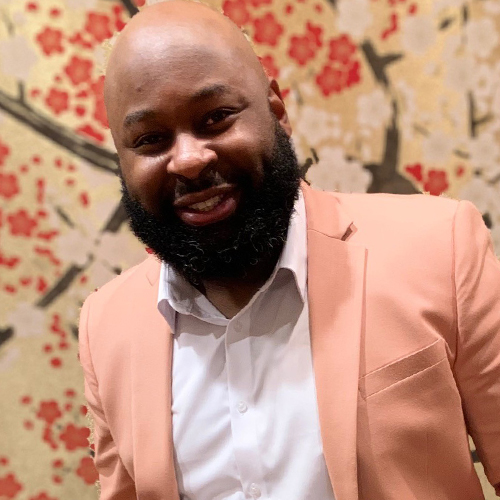 "I hope my gift provides access for students who need financial assistance for their education. I am forever grateful for the generosity that was provided to me when I was a student. I think giving back is a simple way to assist the endeavors of an institution that provided you with so many resources." —Kali Avans '11, Alumni Council member, vice president of the African American Alumni Association, Mermaid Society member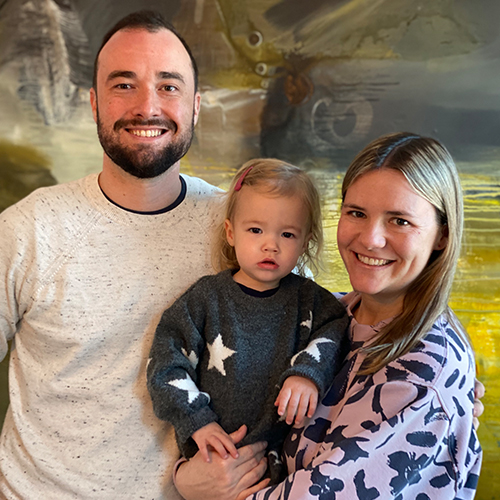 "We felt that focusing on a specific area, especially one as important as mental health, would be the most impactful. Working with the college, we were able to find this unique way of aligning something that is important to our family and can benefit the current students. On Day of Giving, we will be offering a challenge to help raise additional funds for wellness initiatives at Dickinson. We want to ensure that Dickinson students have the support they need for wellness and mental health." —Jon '06 and Nicole Hays '07, John Dickinson Society and Mermaid Society members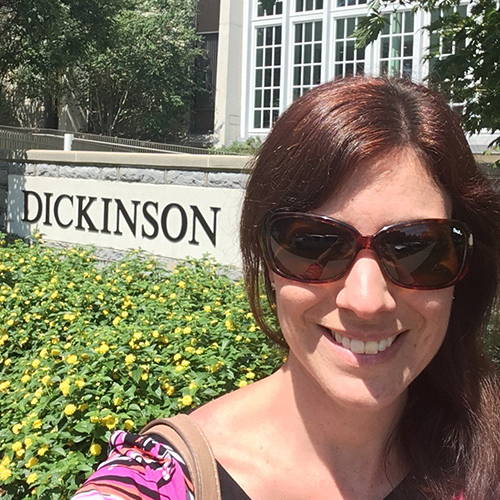 "My family and I feel it is important to support the students and faculty at our colleges and universities. From a young age, I remember my parents (my mother is a member of the class of '76), my godmother (class of '77) and their classmates celebrating their time at Dickinson. They participated in reunions and career events, and they visited campus regularly. I saw how they kept in touch with and gave back to the college they cared so much about, and I wanted to keep that tradition going once I became an alumna." —Ellen Dunlap '03, class agent and Mermaid Society member
Four Ways You Can Support Dickinson This Spring!
1. JOIN IN DURING DAY OF GIVING!

On April 5, 2022, show your Dickinson spirit and celebrate all that the college means to you!
We always appreciate the financial support of our alumni and families, but your advocacy for and connection to Dickinson is critical for moving the college forward. If you are interested in getting involved, visit dickinson.edu/volunteer.
Did you know that Dickinson is committed to providing a scholarship to every student who needs one, meeting the full demonstrated financial-aid need for every Dickinsonian we admit? The college's Campaign for Scholarships: Change a Life—Change the World is currently raising funds to uphold this commitment. Learn more about the campaign and let us know how scholarships and financial aid played a role in your Dickinson experience at dickinson.edu/change.
4. SUPPORT THE DICKINSON FUND.

Whether you choose to support scholarships or make a gift supporting academic programming, student life, wellness initiatives or another Dickinson Fund priority with special meaning for you, every gift of every size makes a powerful, immediate and long-lasting impact.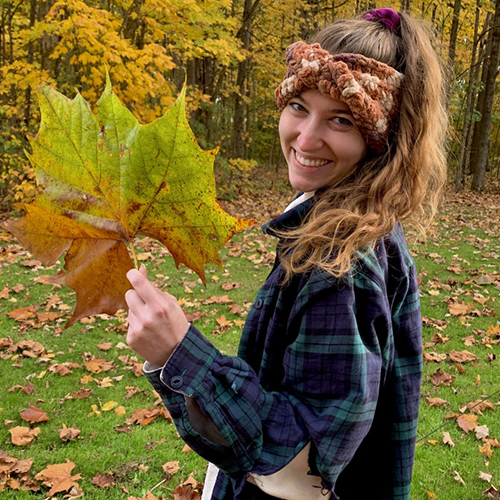 "Support from Dickinson's alumni and donors has helped to shape my time at Dickinson and made it possible for me to create an unforgettable and invaluable undergraduate experience. Through my participation in a broad range of academic and cocurricular activities, Dickinson prepared me to go into the wider world with confidence in my abilities and security in the knowledge that, starting in May, I am a member of a dedicated, worldwide alumni network." —Meredith Franchini '22