The collective support of our community truly makes a difference for our students.
Your investment in the Dickinson experience enhances the academic and social experience on campus and abroad. Together, each dollar contributed makes a difference in the lives of students by supporting scholarships, research opportunities, classroom experiences and much more.
See how your gifts make the difference.
How to Make a Gift:
Through the mail, or by check payable to "Dickinson College"
Dickinson College
Office of College Advancement
P.O. Box 1773
Carlisle, PA 17013
By calling the Office of College Advancement at 800-543-3809.
By wire transfer: Contact Jen Acuna, Assistant Director of Finance and Gifts, at acunaj@dickinson.edu or 717-245-1336.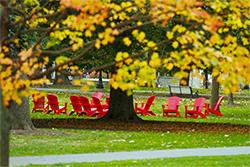 Do you or your spouse work for a matching gift company? If so, you might be able to double or even triple the size of your gift. Not sure if your employer matches? Click here to search our matching gift database.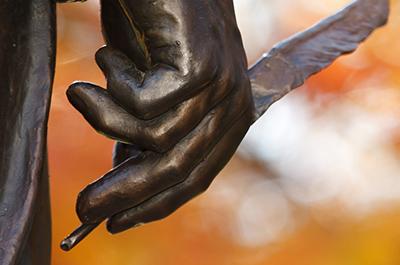 Recurring gifts allow you to divide your Dickinson Fund gift into manageable increments through convenient automatic deductions from your credit card, debit card or checking account.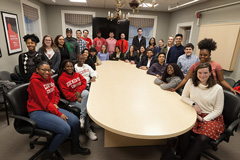 Every year for the last two decades, Dickinson's Office of College Advancement invites current students from varying class years, academic programs and student groups to help with the Phonathon.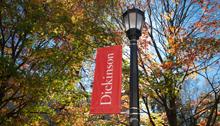 If you would like to make a gift through securities or stocks, contact us at giving@dickinson.edu.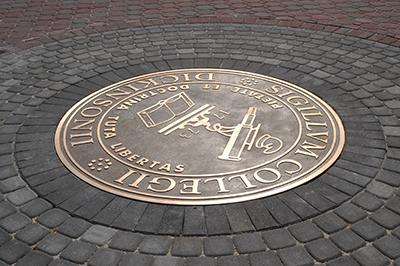 The Corporate, Foundation & Government Support Office (CF&GS) is charged with securing funding from corporate sources, foundations and government agencies to support institutional priorities.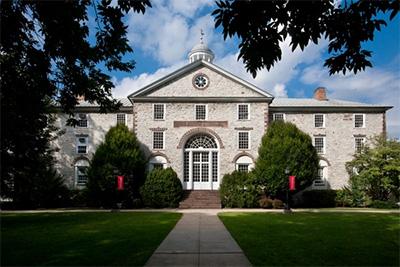 Have you ever wished you could support Dickinson and improve your financial security at the same time? You can with a planned gift, such as a Charitable Gift Annuity or Charitable Remainder Unitrust. You also can make a bequest in your will or trust or include gifts of real estate, life insurance and retirement assets in your estate plan.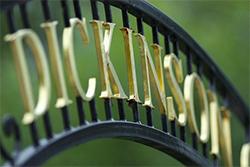 Log in to the Dickinson Gateway, click on "Banner Self Service," then "Employee Information" and "Benefits and Deductions." Then click on "Miscellaneous and follow the instructions to participate in the Payroll Deduction Program. If you have any questions, please contact the Office of Alumni & Parent Engagement at 717-245-1373.